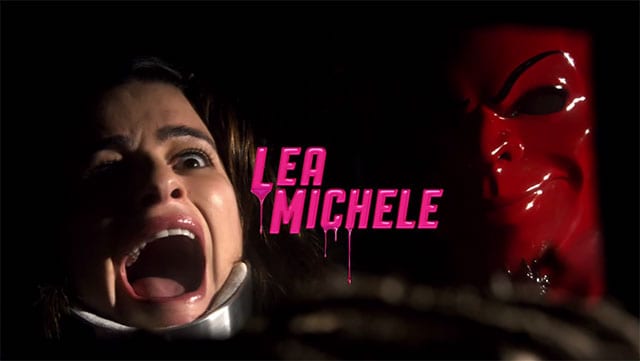 Am 22. September startet mit Scream Queens ein neues Horror-Format auf FOX und tritt in direkte Konkurrenz zur gerade abgelaufenen Erststaffel von Scream auf MTV. Und ein bisschen American Horror Story schwingt auch noch mit, spätestens, wenn man Emma Roberts im Opening zur Serie sieht. Davon gibt es eine "Super-Size"-Variante, die wir euch natürlich nicht vorenthalten wollen. Zum Schreien!
"Part black comedy, part slasher flick, SCREAM QUEENS is a modern take on the classic whodunit, in which every character has a motive for murder… or could easily be the next blood-soaked casualty."
Viele Schönheiten, eine Bösewicht mit roter Maske und ein blutender Font – naja. Mal schauen, wie sich das neue Format schlagen wird, zumindest dürfte eine gehörige Portion Ironie mitschwingen, das gefällt mir schon einmal. Wir halten euch auf dem Laufenden!
via: Marco, der sich den passenden Tokio Hotel-Song als Titelmelodie gewünscht hatte…