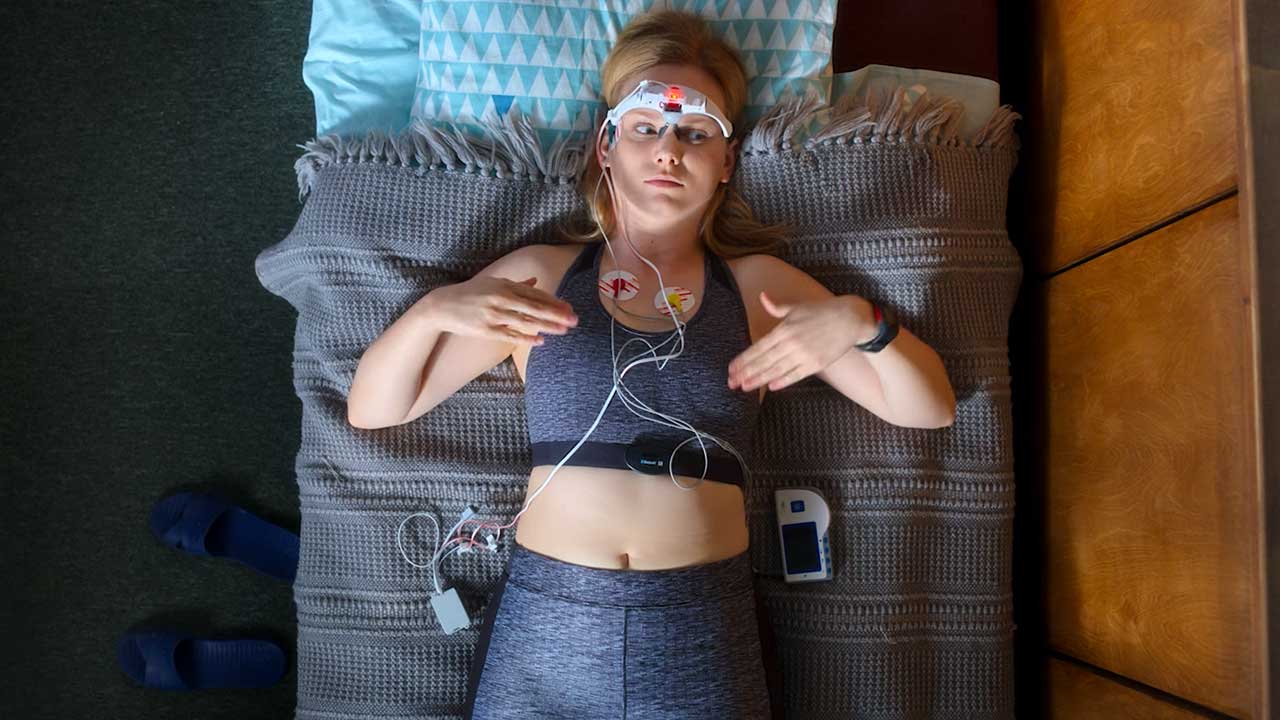 Wir Serienfans sind ja eigentlich immer auf der Suche nach dem nächsten seriellen Höhepunkt. Einige davon dürfte es mit ziemlicher Sicherheit bei der neuen Serie "Sexify" zu sehen geben. Zumindest inhaltlich und im übertragenen Sinne… Das neue Netflix Original aus Polen widmet sich nämlich dem Orgasmus. Genauer gesagt dem weiblichen Orgasmus. Der ist noch immer ein Mysterium und soll mit einer fancy Mobile App erforscht werden.
Wie ihr in unserem Netflix-Monatsausblick für April bereits sehen konntet, wird die erste Staffel von "Sexify" in etwa einem Monat auf Netflix erscheinen. Hier der heute Vormittag veröffentlichte offizielle Trailer zur Serie – zunächst in der deutsch synchronisierten Fassung, darunter könnt ihr das polnische Original mit englischen Untertiteln anschauen, so ihr denn mögt.
"Wenn es um das Programmieren geht, kennt sich die angehende Softwareentwicklerin Natalia gut aus. Beim Sex liegt die Sache schon anders. Mit ihren Freundinnen Monika und Paulina begibt sie sich auf Forschungsmission, um das Mysterium des weiblichen Orgasmus zu verstehen und eine App zu entwickeln, mit der sie bei einem Universitätswettbewerb gewinnen und vielleicht sogar die Bedürfnisse ihrer Leidensgenossinnen befriedigen kann – im wahrsten Sinne des Wortes."
Das erinnert mich vor allem in der Aufmachung sehr an unser deutsches Netflix Original "How to Sell Drugs Online (Fast)", wobei es inhaltlich ein bisschen an "Masters of Sex" erinnert. Den billigen Klischee-Gag mit dem polnischen Diebstahl verkneife ich mir jetzt mal, so ein bisschen Inspiration wird ja erlaubt sein und einige angelehnte Abwandlungen können in Mischung ja etwas Neues ergeben.
Die erste Staffel von "Sexify" wird ab Mittwoch, dem 28. April 2021, auch hierzulande über Netflix zu sehen sein. Hier schon einmal der Direklink zur Streaming-Seite, wo ihr euch einen digitalen Reminder setzen könnt, damit ihr den Serienstart auch nicht verpasst! Ob das nun wirklich DER Höhepunkt der Serien-Saison werden wird, bezweifle ich zwar, aber unterhaltsame Dramedy-Unterhaltung für Zwischendurch könnte das durchaus werden.