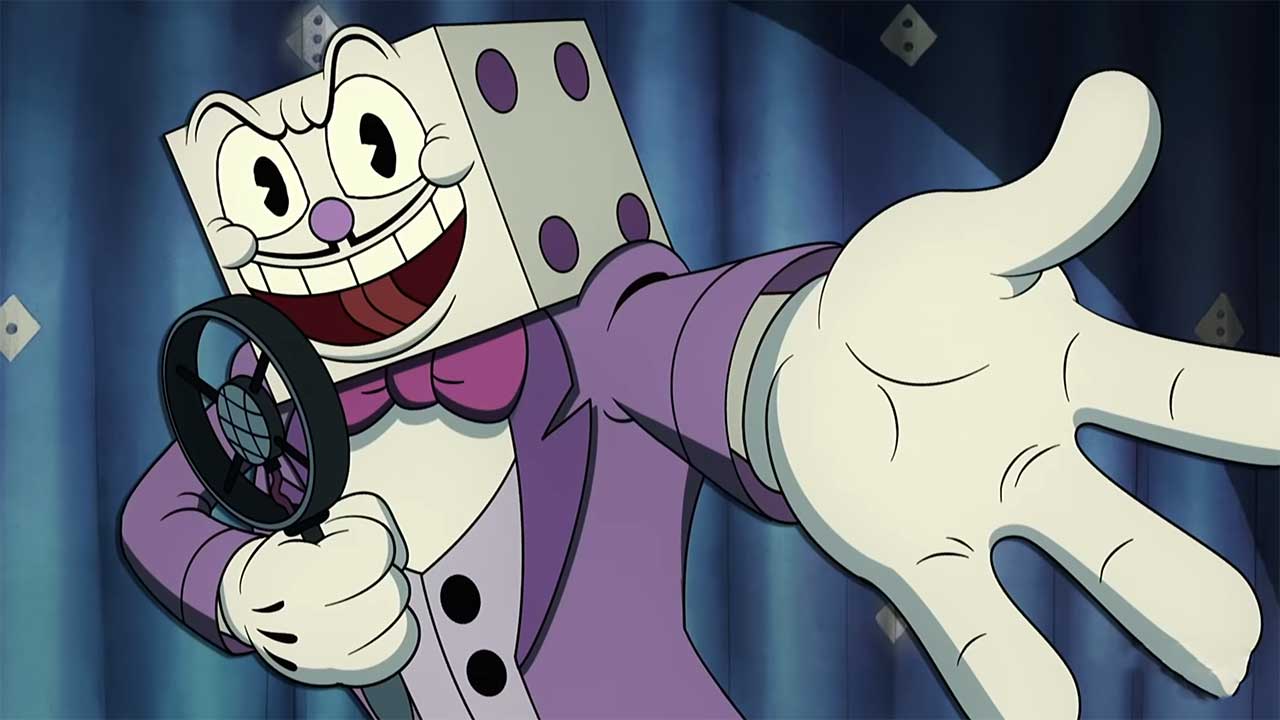 Im Rahmen der laufenden Geeked Week hat Netflix endlich erste Bewegtbilder zur angekündigten Serien-Adaption des Videospieles "Cuphead" (Partnerlink) veröffentlicht. Das Animations-Original "The Cuphead Show!" ist bereits seit 2019 in der Mache und soll den charmanten Retro-Darstellungsstil in klassischer Cartoon-Manier in die breite Masse tragen. In der veröffentlichten, ersten Preview-Szene bekommen wir "Wayne Brady as King Dice" zu sehen. Hat was!
"Introducing THE #KingDice. He's the gamest in the land. And if you didn't know, he's the devil's right hand man. Now some might say his methods are shady, but he's voiced by the one and only Wayne Brady! Tired of the same ole flimflam?"
Schade, noch heißt es weiterhin lediglich "Coming soon", aber das lässt ja zumindest hoffen, dass vielleicht gar noch dieses Jahr die ersten Folgen des Formates live gehen werden! Die Marketing-Maschinerie scheint jedenfalls hiermit angelaufen zu sein, so dass wir mit Sicherheit demnächst einen ersten Teaser-Trailer zu sehen bekommen werden. Ich freu mich drauf!
"The video game that smashed onto the scene with a gorgeous retro animation style comes to life in The Cuphead Show! This character driven comedy follows the misadventures of impulsive #Cuphead and his cautious but easily-swayed brother #Mugman. Whether it's angry mermaids, boxing frogs or the Devil himself, the brothers often find themselves in hot water in their surreal home of Inkwell Isle."