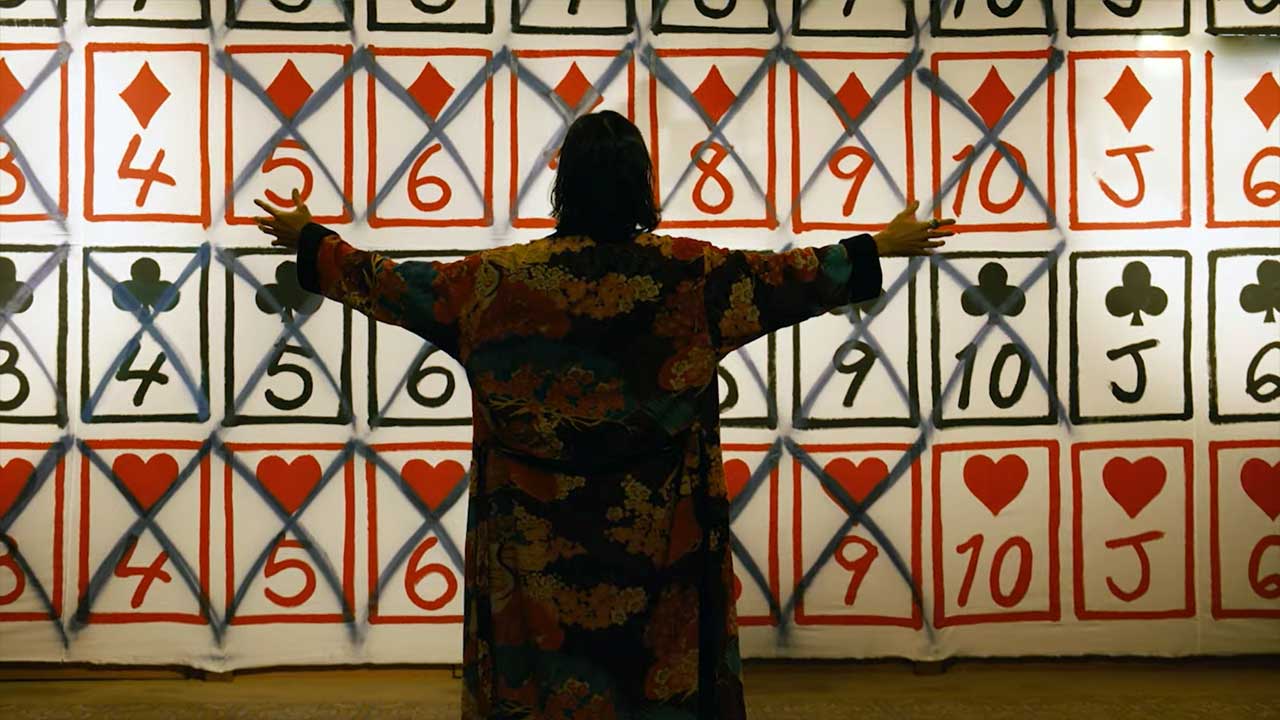 "Alice in Borderland" ist nicht nur ein schickes Wortspiel auf die gute alte "Alice in Wonderland"-Geschichte, sondern vor allem ein japanischer Manga. "今際の国のアリス" ("Imawa no Kuni no Alice") heißt der Shōnen Manga im Original, der von Haro Aso geschrieben und gezeichnet worden ist. Zwischen 2010 und 2016 wurden insgesamt 18 Bände der Reihe veröffentlicht, die auch einige Spin-offs sowie eine kurze Animations-Serie in Japan erhalten hat. Netflix ist 2019 auf den Geschmack gekommen (s. unsere Ausblick-Liste für 2020) und spendiert dem Format eine Real-Adaption in international ausgerichteter Serien-Form. Hier der erste Teaser zum neuen Sci-Fi-Horror:
"Die Regie für diese neue Serie mit Kento Yamazaki und Tao Tsuchiya führte Shinsuke Sato. Plötzlich in einer mysteriösen Welt gefangen müssen sie um ihr Leben spielen. Die Netflix Original Serie 'Alice in Borderland' startet am 10. Dezember exklusiv auf Netflix."
Bei der Inszenierung bin ich noch hin und her gerissen. Einige Sequenzen wirken etwas billig oder plump, auch, was das Schauspiel anbelangt, andere dagegen zeugen zumindest von Ambition und Kreativität. Mich reizt jedoch der Spiel-Ansatz. Das hat ein bisschen was von "SAW", nur dass es moderner ausgerichtet wirkt. Auch finde ich es interessant, mal ein japanisches Netflix Original anzuschauen.
Hier noch der Plot zur Mangaserie, der vielleicht ein paar mehr Informationen zur Serien-Adaption liefern kann:
"Arisu, Karube, and Segawa, a trio of highschool delinquents, are bored with their current lives. During a firework celebration, Arisu wishes that he could live in a different world which would be more exciting for him. As such, his wish was granted, and the three were transported into a seemingly post-apocalyptic-like parallel world. After stepping into what seems to be an empty festival, they are greeted by a woman who tells them that they have already "entered their game". After clearing the game, she reveals to them that, in Borderland, they must play games to survive."
Die komplette erste Staffel von "Alice in Borderland" wird ab Donnerstag, dem 10. Dezember 2020, auf Netflix verfügbar sein. Hier abschließend noch das originale Promo-Plakat zur Serie.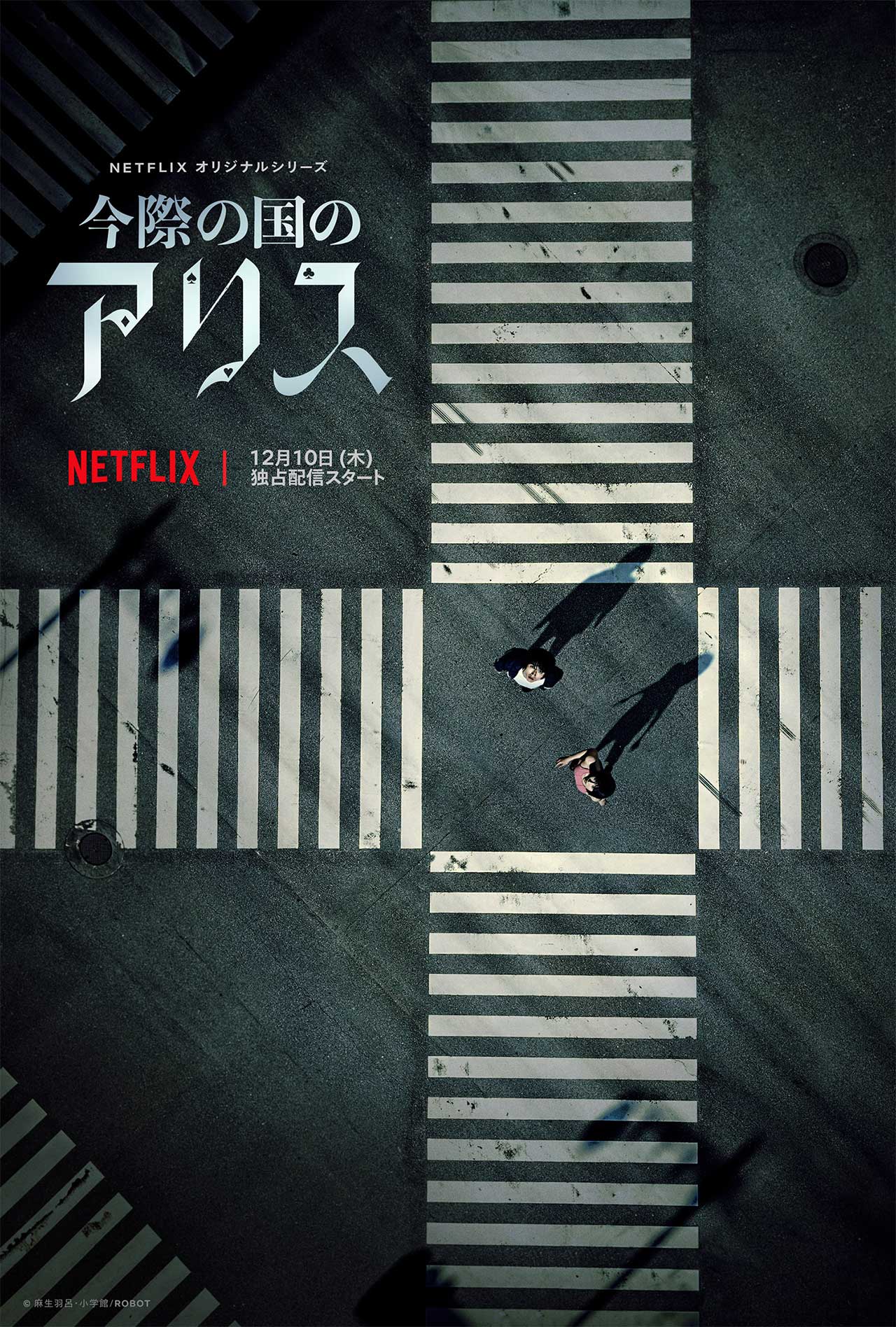 Bilder: Netflix

-->