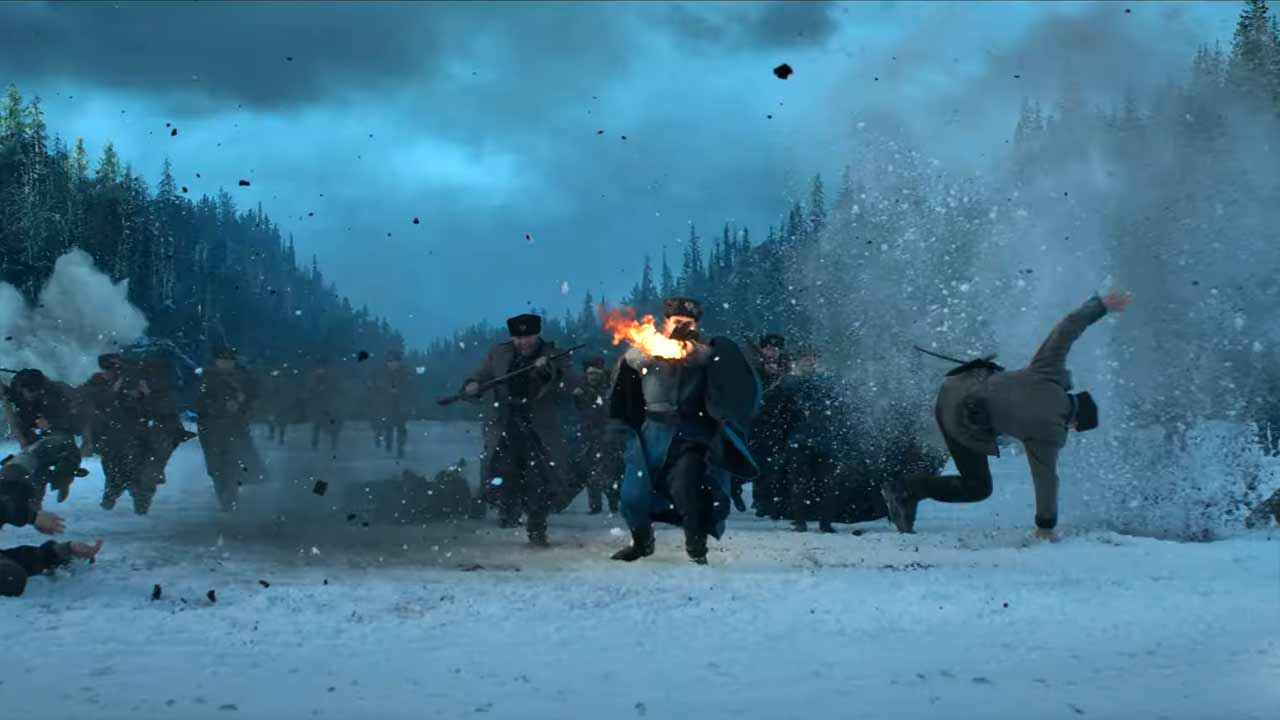 Die "The Shadow and Bone"-Trilogie (Partnerlink) ist ein Fantasy-Bestseller der US-amerikanischen Autorin Leigh Bardugo, die darüber hinaus einige weitere Bände veröffentlicht hat, die dem beliebten "GrishaVerse" angehören. Darin geht es um die zaubermächtigen Grisha, was seit 2012 über 2,5 Millionen Mal verkauft worden ist. Und jetzt als Serien-Adaption folgen wird. Netflix hat sich die Rechte am Fantasy-Stoff gesichert und schon bald geht es los.
Hier der erste Teaser-Trailer, den Netflix am Wochenende zu seiner neuen Original-Serie veröffentlicht hat. Zunächst in der englischen Originalfassung, solltet ihr eher die deutsche Synchronisation bevorzugen, oder einfach mal vergleichsweise reinhören wollen, so findet ihr diese ein bisschen weiter unten im Beitrag.
"Die Schattenflur: Um sie zu zerstören, benötigen wir ein Wunder. 'Shadow and Bone – Legenden der Grisha' gibt es ab 23. April exklusiv auf Netflix zu erleben."
Da schwingen gewaltige "Game of Thrones"-Vibes mit, finde ich. Als hätte man Melissandre dazu aufgerufen, mal nach Hogwarts zu ziehen. Oder in die Welt vom "Witcher". Noch bin ich etwas uneins, ob mir das alles etwas zu viel wird und ob die Effekte wirklich gelungen sind. Aber einige Szenen mit Monstern und vor allem dichter und düsterer Atmosphäre machen Lust auf mehr. Dazu gibt es mit Freddy Carter (Jason Ripper in "Pennyworth") und vor allem Ben Barnes (Jack Russo in "Marvel's The Punisher") ein paar bekannte Serien-Gesichter zu sehen.
Hier noch die offizielle Plot-Zusammenfassung aus der Pressemitteilung:
"Shadow and Bone – Legenden der Grisha basiert auf den erfolgreichen GrishaVerse-Romanen von Leigh Bardugo und erzählt von Alina Starkov (Jessie Mei Li), einer verwaisten, niedrigrangigen Soldatin, die in einer vom Krieg gezeichneten Welt außerordentliche, magische Kräfte freisetzt, die die Freiheit ihres Landes bedeuten könnten. Angesichts der unsagbaren Bedrohung durch die Schattenflur muss Alina alles zurücklassen und sich einer Eliteeinheit magischer Soldaten, genannt Grisha, anschließen. Doch ihre Fähigkeiten machen ihr zu schaffen und in einer Welt, in der Verbündete zugleich Feinde sein können, ist nichts, wie es scheint. Überall lauern Gefahren, darunter eine Gruppe charismatischer Krimineller. Magie allein ist nicht genug, um zu überleben."
Die komplette erste Staffel von "Shadow and Bone – Legenden der Grisha" (im Original nur "Shadow and Bone") wird acht Episoden mit jeweils etwa 60 Minuten Laufzeit umfassen und ab Freitag, dem 23. April 2021, über Netflix zu sehen sein. Hier geht es schon einmal direkt zur Streamingseite, wo ihr euch vorab einen digitalen Reminder für den Serienstart setzen könnt.