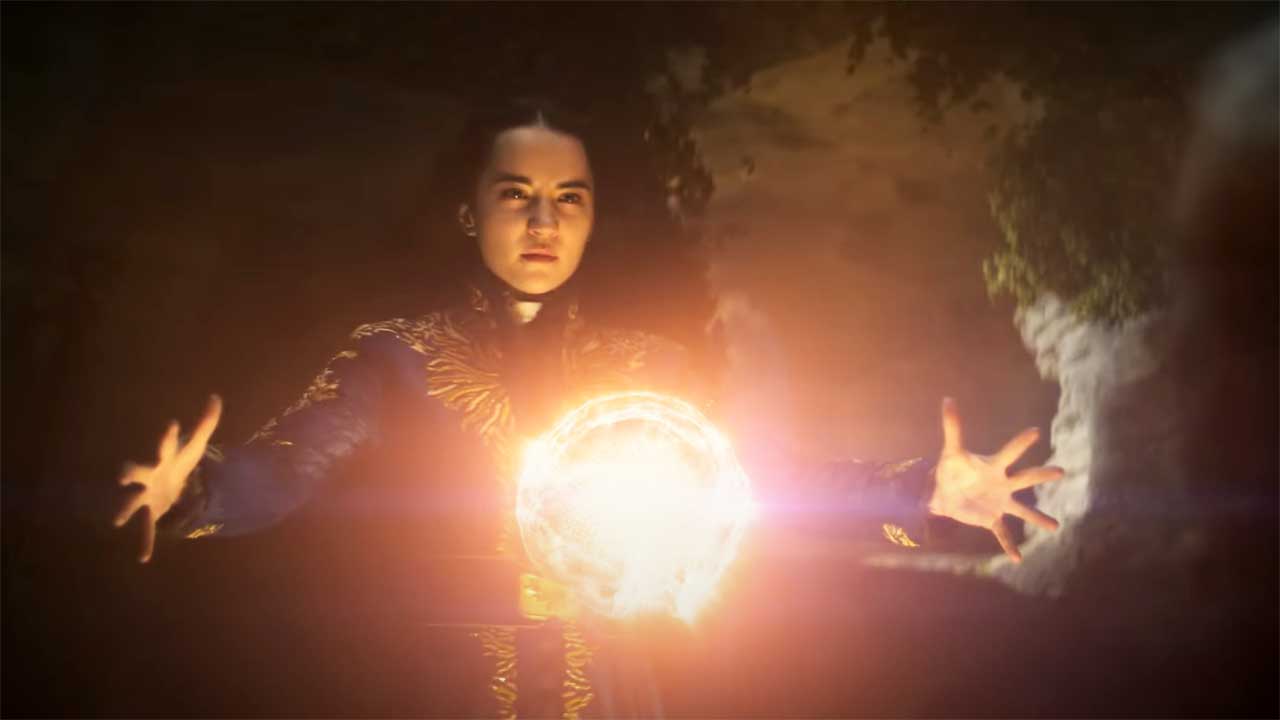 Nach dem ersten vielversprechenden Teaser Anfang des Monats hat Netflix heute Mittag einen ersten längeren Trailer zu seinem neuen Original "Shadow and Bone – Legenden der Grisha" veröffentlicht. Die Serien-Adaption zur Romantrilogie "The Shadow and Bone" (Partnerlink) wird in dreieinhalb Wochen erscheinen. Und es wird düster werden…
Hier zunächst der offizielle Trailer in der originalen, englischen Version, darunter könnt ihr die deutsch synchronisierte Fassung sehen bzw. hören.
"Sie ist einzigartig … und wird es auch immer bleiben. Willkommen im Grishaverse."
Das gefällt mir noch immer ganz gut, vor allem, was die Optik anbelangt. Superzeitlupen sind eh immer fein, aber auch die visuellen Effekte scheinen durchaus hochwertig gemacht worden zu sein. Das Spiel mit düsterer Atmosphäre und die Dunkelheit durchschneidenden Licht-Elementen birgt jedenfalls viel Potenzial für tolle Cinematography. Ganz überzeugt bin ich zwar noch nicht, was die Qualität der Serie selbst anbelangt, da bin ich aber persönlich bei allem, was Richtung Magie geht, immer etwas skeptisch. Warten wir einfach mal ab, es ist ja nicht mehr allzu lange hin.
Die komplette erste Staffel von "Shadow and Bone – Legenden der Grisha" (im Original nur "Shadow and Bone") wird acht Episoden mit jeweils etwa 60 Minuten Laufzeit umfassen und ab Freitag, dem 23. April 2021, über Netflix zu sehen sein. Hier geht es schon einmal direkt zur Streamingseite, wo ihr euch vorab einen digitalen Reminder für den Serienstart setzen könnt.
Hier nochmal die offizielle Zusammenfassung der Handlung:
"Shadow and Bone – Legenden der Grisha basiert auf den erfolgreichen GrishaVerse-Romanen von Leigh Bardugo und erzählt von Alina Starkov (Jessie Mei Li), einer verwaisten, niedrigrangigen Soldatin, die in einer vom Krieg gezeichneten Welt außerordentliche, magische Kräfte freisetzt, die die Freiheit ihres Landes bedeuten könnten. Angesichts der unsagbaren Bedrohung durch die Schattenflur muss Alina alles zurücklassen und sich einer Eliteeinheit magischer Soldaten, genannt Grisha, anschließen. Doch ihre Fähigkeiten machen ihr zu schaffen und in einer Welt, in der Verbündete zugleich Feinde sein können, ist nichts, wie es scheint. Überall lauern Gefahren, darunter eine Gruppe charismatischer Krimineller. Magie allein ist nicht genug, um zu überleben."
-->