Die erste Staffel von "The Sandman" ist Geschichte – doch es ist noch genug Potenzial für weitere Staffeln da, denn die ersten zehn Folgen basieren nur auf einem kleinen Teil der verfügbaren Comic-Bände von Neil Gaiman. Es ist natürlich auch eine gute Gelegenheit, nach dem Konsum der zehn Episoden in die Graphic Novel reinzuschauen; ich kannte sie schon von früher, habe sie mir jetzt aber auch nochmal vorgenommen – und habe großen Spaß daran, sie nochmal zu erleben.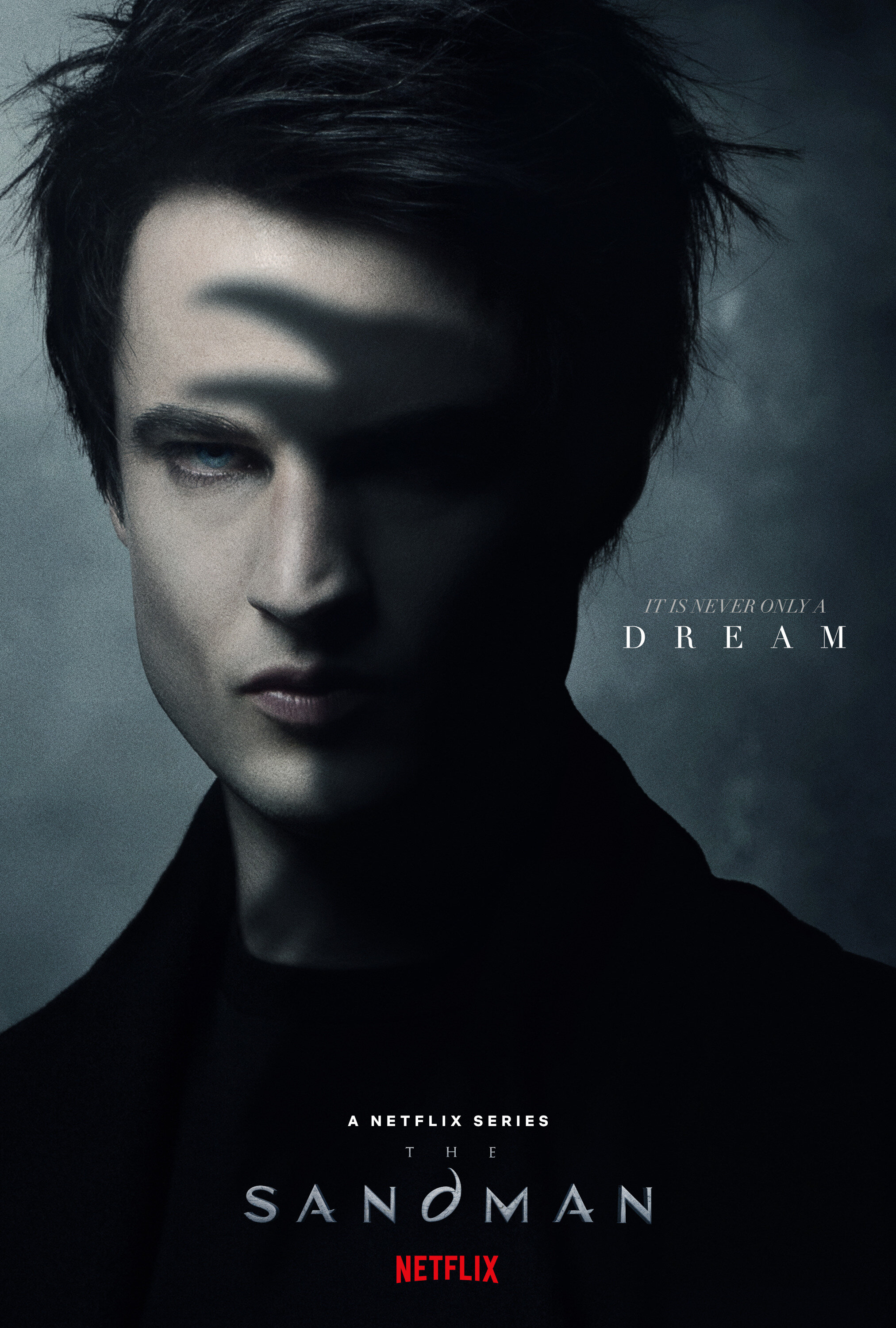 Wer sich fragt, welche Bände es genau sind, auf denen die zehn Folgen der Netflix-Serie basieren, für den kommt hier die Antwort (die ich auch schon in meinem spoilerarmen Review zur Staffel angedeutet hatte).
#01 Schlaf der Gerechten – The Sandman #1 ("Sleep of the Just")
#02 Gastgeber mit kleinen Fehlern – The Sandman #2 ("Imperfect Hosts")
#03 Träum einen Traum von mir – The Sandman #3 ("Dream a Little Dream of Me")
#04 Hoffnung in der Hölle – The Sandman #4 ("A Hope in Hell") und #5 ("Passengers")
#05 24 Stunden – The Sandman #6 ("24 Hours") und #7 ("Sound and Fury")
#06 Das Rauschen ihrer Flügel – The Sandman #8 ("The Sound of Her Wings") und #13 ("Men of Good Fortune")
#07 Das Puppenhaus – The Sandman #10 ("The Doll's House") und #11 ("Moving In")
#08 Vater, Mutter, Kind … – he Sandman #12 ("Playing House") und #15 ("Into the Night")
#09 Unter Sammlern – The Sandman #14 ("Collectors")
#10 Verlorene Herzen – The Sandman #14 ("Collectors") und #16 ("Lost Hearts").
Soweit die Einzelhefte der DC-Comicserie. Die einzelnen Hefte, insgesamt 75 an der Zahl, wurde in verschiedene Sammelbände zusammengefasst. "Preludes and Nocturnes" enthält die ersten acht Hefte, in dem Fall also die Geschichten der ersten sechs Folgen der Serie und damit sowohl die Geschichte um die Gefangennahme von Dream sowie seine Flucht als auch die Zwischenfolge mit der Einführung von Death. Der zweite relevante Sammelband ist "The Doll's House", der die Comichefte 9 bis 16 beinhaltet. Hier finden sich also die Geschichten der zweiten Hälfte der Staffel wieder, mit der Story um Rose Walker.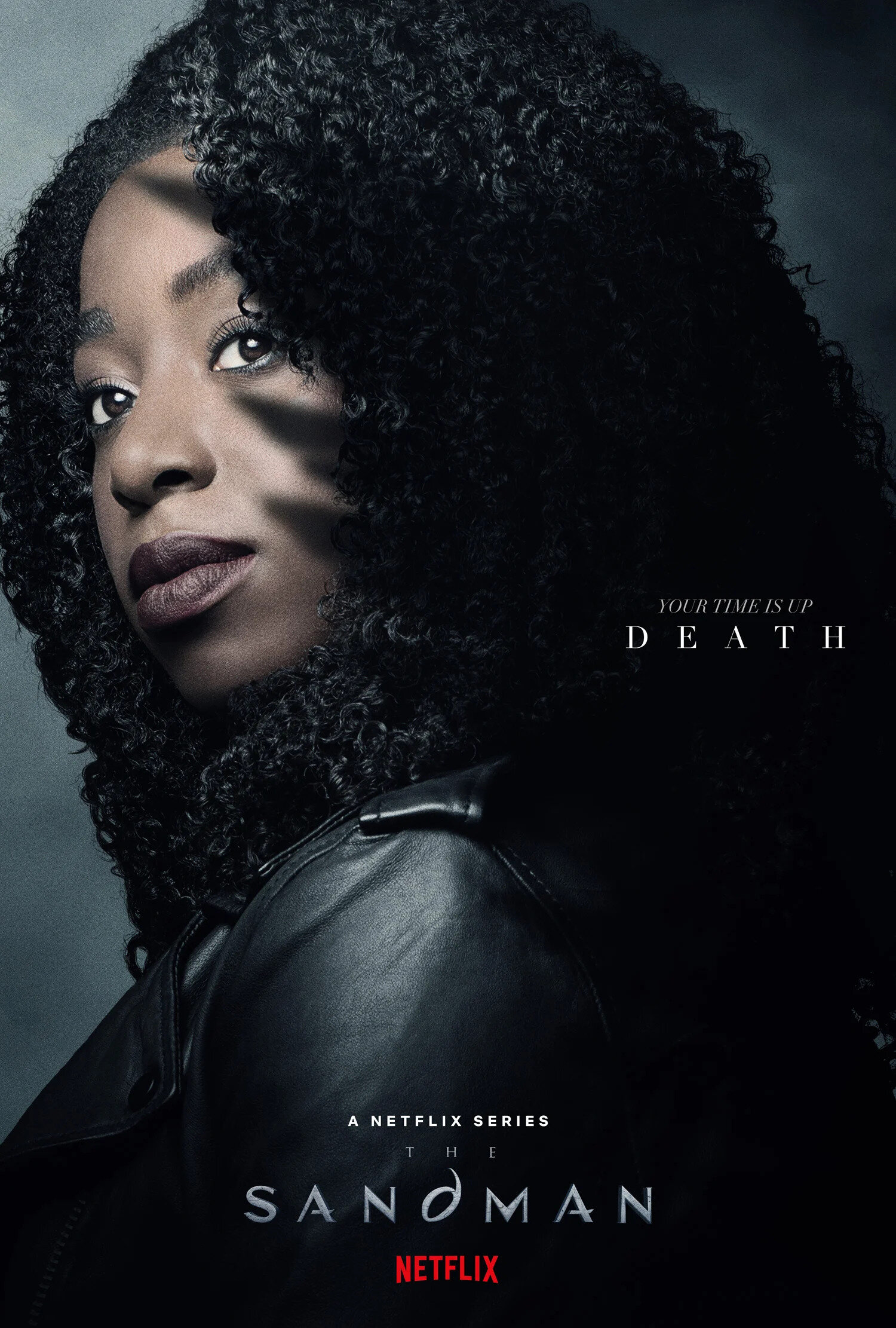 Empfehlen möchte ich übrigens noch einige Begleitbände zu "The Sandman", bei denen ich hoffe, dass sie auch nochmal in Serienform umgesetzt werden. "The Dream Hunters" ist eine Erzählung in der Tradition japanischer Sagen, die ich mir sehr gut als Special in animierter Form vorstellen könnte. "Endless Nights" ist eine Sammlung von sieben Kurzgeschichten über jeweils eine:n der Ewigen. Wäre natürlich toll, daraus eine Anthologie-Ablegerserie zu machen. Und dann gibt's da noch "Death: The High Cost of Living", ein Comic-Spin-Off zur Hauptgeschichte – und somit auch prädestiniert für ein Serien-Spin-Off oder zumindest für ein Special.

UPDATE: Und da ist auch schon das erste Special: Ab sofort gibt es eine Bonus-Folge zu den Bänden #17 und #18 der Comics bei Netflix – alles Infos dazu gibt's hier.

-->