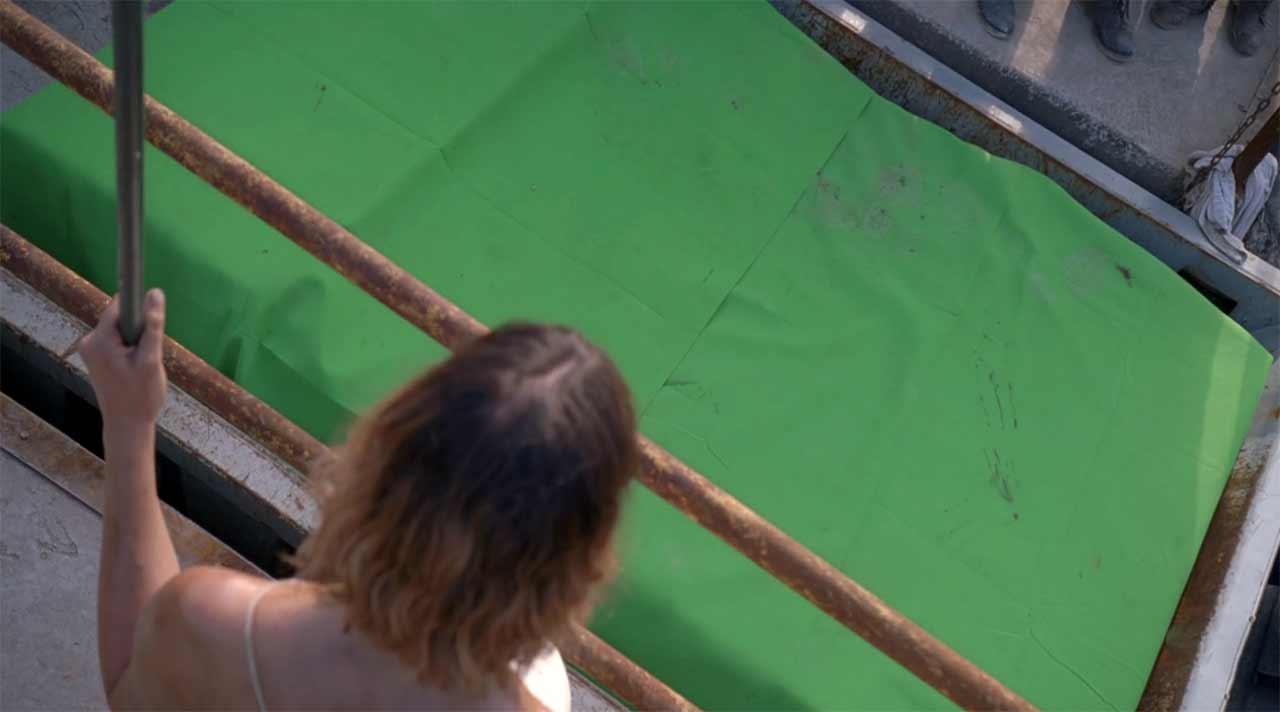 Hat "The Walking Dead" es mit vielen zugekniffenen Augen und Wohlwollen zum Ende der abgelaufenen achten Staffel zumindest noch geschafft, bei so etwas wie solidem Mittelmaß anzukommen, dürften wir uns alle bei einem einig sein: Dieser komplette Schrottplatz-Story Arc war für die Tonne. Die Figuren waren größtenteils uninteressant, platt und haben wenig bis gar nichts zur Geschichte beigetragen, außer uns Füllmaterial und den Machern Ausreden für eine weitere unnötige Schleife zu liefern.
In Episode 10 "The Lost And The Plunderers" wurde dann wenigstens recht schlagartig Schluss mit der schweigsamen Truppe gemacht. Also, größtenteils. Und auch wenn die Meinungen hinsichtlich der qualitativen wie ästhetischen Umsetzung des gefräßigen Schrotthexlers auseinandergehen dürften, wie Walker-Eingeweide beim Schnetzeln, war es dann eben doch der niedrige Höhepunkt einer qualitativen Flachlandebene.
Goodbye Kansas Studios hat jetzt ein kleines Making of zur Szene veröffentlicht, dass ein paar interessante Hintergrundeinblicke in die Entstehung der CGI (was, DAS war nicht echt?!?! Ähem…) zeigt. Guten Appetit!
via: iamag