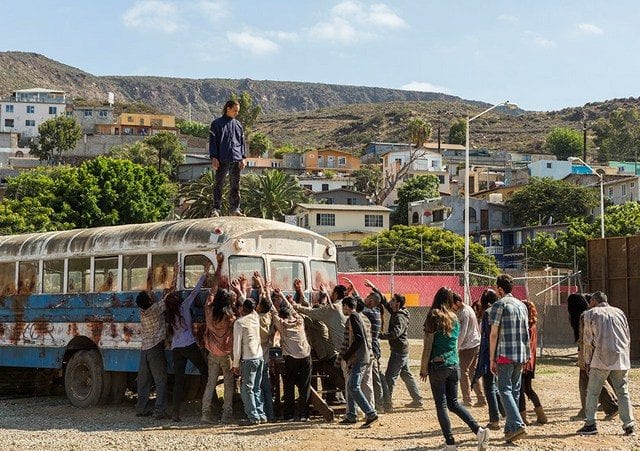 Wie lange würde die Menschheit wirklich überleben, wenn es zu einem Ausbruch eines so tödlichen Virus' käme wie in "The Walking Dead"? Nicht lange, lautet die Antwort von Studierenden der University of Leicester. Sie haben einen Ausbruch wie in der Serie rechnerisch simuliert und kommen auf etwa – 100 Tage.
Die Forscher sind davon ausgegangen, dass ein Zombie jeden Tag mit einer Wahrscheinlichkeit von 90 Prozent einen Menschen beißt und infiziert. Daraus haben Studenten der Fakultät für Physik und Astronomie berechnet, dass an Tag 100 auf der ganzen Welt im besten Fall nur noch 273 Personen leben. Damit wären die Menschen gegenüber den Zombies mit einem Verhältnis von eins zu einer Million in der Unterzahl.
Es gibt aber Hoffnung: In einer zweiten Simulation haben die Studenten eine Geburtenrate mit einberechnet und die Möglichkeit, dass die Menschen lernen, sich zu verteidigen und somit die Zahl der Zombies verringern. Danach wäre es möglich, die Zombies vollkommen auszulöschen und eine neue Zivilisation aufzubauen.
Davon sind Nick, Rick & Co. in "The Walking Dead" und "Fear the Walking Dead" derzeit weit entfernt: Der gefährlichste Gegner sind nämlich nicht die Untoten, sondern die anderen Überlebenden – man denke nur an Negan & Co.
via: WIRED