Die Erwartungen sind groß an die am 20. Dezember anlaufende neue Serie "The Witcher". Der Trailer schaut gut aus, die Roman-Vorlage sowie die Videospiel-Adaption besitzen eine gigantische weltweite Fanbase und das von "Game of Thrones" in mehrfacher Hinsicht im Stich gelassene Serien-Volk lechzt nach einer neuen, großen Fantasy-Serie. Ob das "The Witcher" sein wird? Keine Ahnung. Gut könnte sie jedenfalls sein. Zumindest ist Netflix derart vom neuen Format überzeugt, dass direkt eine zweite Staffel bestellt und offiziell bestätigt worden ist. Noch vor dem eigentlichen Serienstart.
"Es freut mich sehr, dass die Zuschauer schon jetzt Gewissheit haben, nach der ersten Staffel wieder in die Welt von The Witcher eintauchen zu können. Die Gelegenheit, weitere Geschichten des Kontinents und von Geralt, Yennefer und Ciri erzählen zu können, bestätigt zudem die großartige Arbeit der Darsteller und unserer Crew." (Showrunner Lauren Schmidt Hissrich)
Im Frühjahr 2020 sollen die Dreharbeiten in London beginnen, wobei der Hauptcast identisch zur Debütstaffel bleiben wird (also Henry Cavill als Geralt von Riva, Anya Chalotra als Yennefer und Freya Allan als Ciri). Acht Episoden wird die zweite Staffel beinhalten und dann irgendwann 2021 erscheinen.
Hier noch ein paar neue Promo-Bilder, die uns die Hauptfiguren Geralt von Riva, Yennefer und Ciri in ihrer Serien-Umgebung präsentieren: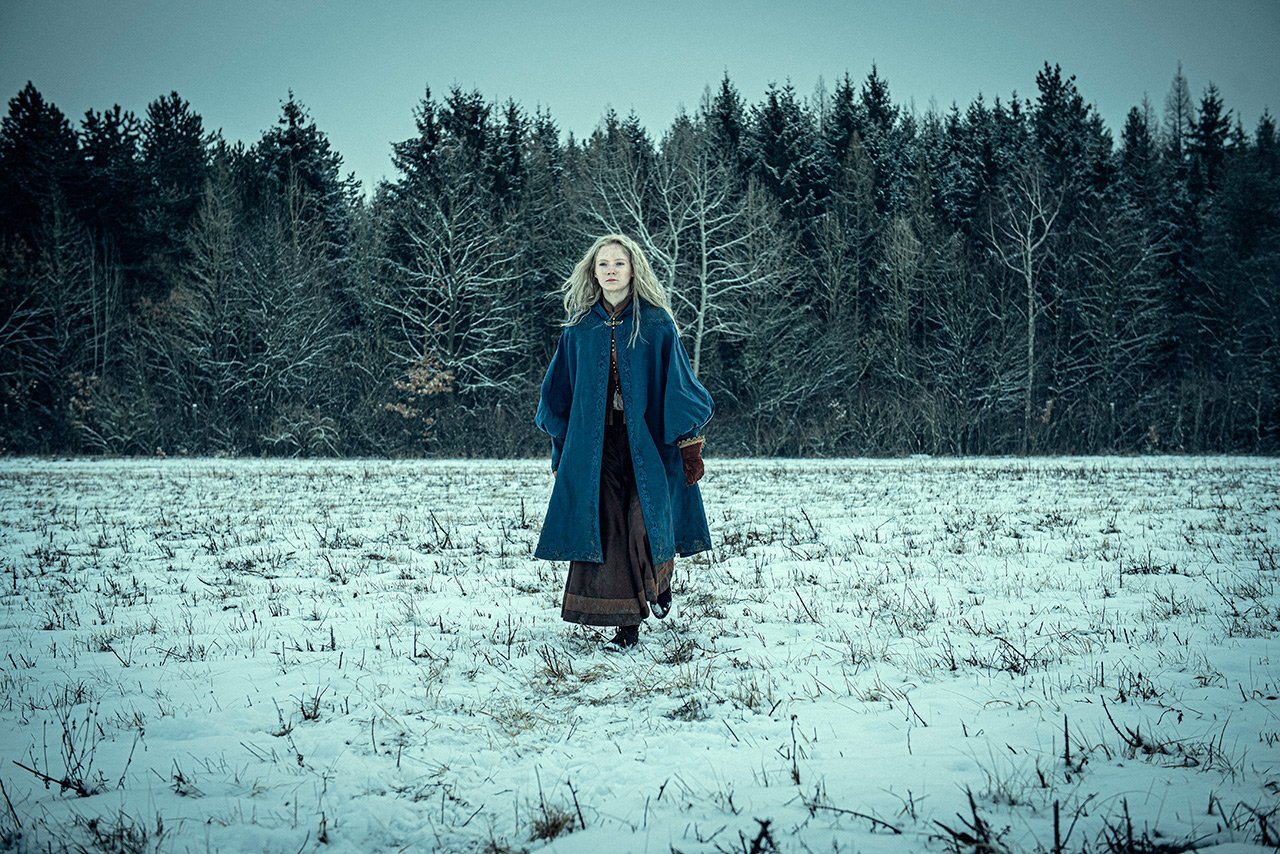 PLOT: "The Witcher basiert auf den Fantasy-Bestsellern der Hexer-Saga und erzählt eine epische Geschichte von Schicksal und Familie. Der einsame Monsterjäger Geralt von Riva versucht in einer Welt seinen Platz zu finden, in der Menschen oft grausamer sind als die wilden Kreaturen, die er jagt. Als ihn das Schicksal zu einer mächtigen Zauberin und einer jungen Prinzessin mit einem dunklen Geheimnis führt, müssen die drei schnell lernen, wie sie auf dem immer unbeständigeren Kontinent gemeinsam überleben können."
Ich freue mich jedenfalls schon sehr auf die Serie, und das, obwohl ich nie eines der Spiele selbst gespielt oder die Romanvorlage gelesen habe. Aber das Setting besitzt viel Potenzial, die gewisse düstere Coolness in den bisherigen Promo-Inhalten gefällt mir auch und man scheint klotzen zu wollen, statt zu kleckern. Mehr zu "The Witcher" haben wir hier im Blog-Archiv für euch. Noch sechs Wochen warten bis zum vorzeitigen Weihnachtsgeschenk…

Bilder: Netflix

-->