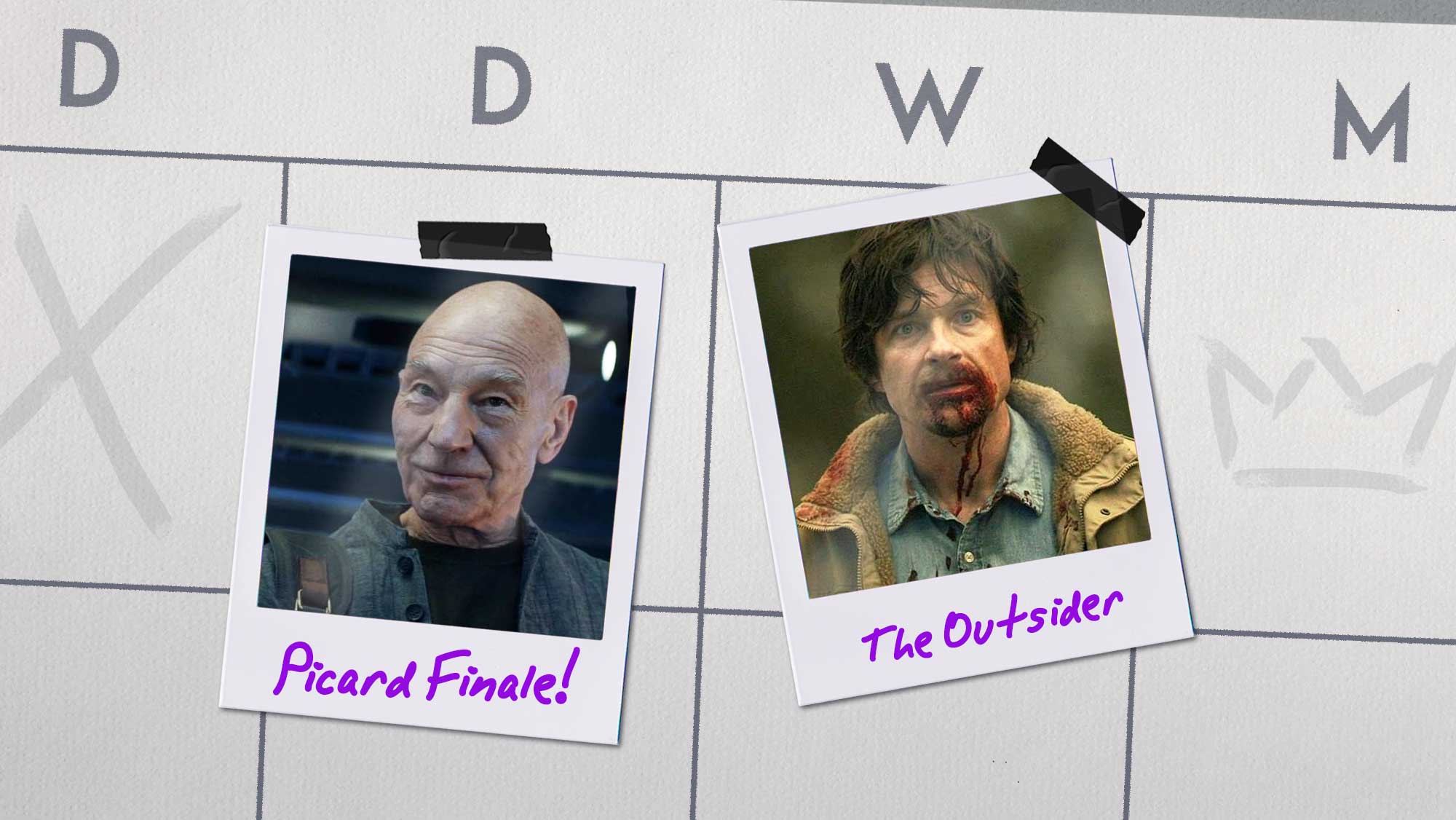 Uns Serienliebhaber betrifft die gesteigerte Relevanz der Corona-Pandemie ebenfalls. Flüchten sich doch viele zwanghaft zu Telearbeit-Verpflichteten in die fernen und fiktiven Realitäten von Serien und Spielfilmen. Mein geliebtes Netflix hat daher angekündigt, die Bitraten der ausgestrahlten Streams zu reduzieren. Das soll etwa 25 Prozent des Datenverkehrs des Unternehmens in europäischen Netzen einsparen. Andere Streaminganbieter werden sicherlich nachziehen. Egal, auch in etwas reduzierter Qualität machen unsere Lieblingsserien noch Spaß! Was bringt uns denn die kommende Woche an Neuheiten?
Montag, der 23. März 2020
… bietet vorab wenig Neues. Gucken wir ein bisschen über den "europäischen Tellerrand" hinaus, dann… finden wir bereits die zweite Folge der dritten Staffel von "Westworld" (1:00 Uhr, HBO). Ich habe extra mein Sky-Abo verlängert für diese Serie und warte entsprechend gespannt auf die deutsche Erstausstrahlung, die ab dem 30. März erfolgen wird. Wie wir Fans wissen, ist Dolores' Krieg gegen die menschlichen Unterdrücker noch lange nicht vorbei!
Dienstag, der 24. März 2020
Auch der heutige Dienstag bietet zumindest für mich wenig Neues. Ich werde aber bei "Suits" (S08E08, 21:45 Uhr, Universal TV) reinschauen, da ich als echter Fan der Serie natürlich wissen muss, was sich bei den hochbezahlten Anzugträgern so tut.
Mittwoch, der 25. März 2020
Obwohl bereits aus dem Jahre 2017, so startet heute "The Halcyon" (S01E01, 20.15 Uhr, Sony Channel, hier gibt es unsere Review dazu). In den Staaten beginnt NBC zudem mit der Ausstrahlung von "Council of Dads" (S01E01, 12:00 AM, NBC). Hier handelt es sich um ein Familiendrama mit dem todkranken Scott Perry im Mittelpunkt.
Donnerstag, der 26. März 2020
Falls ihr auch, wie ich, noch ein Faible für leicht angestaubte Crime-Serien habt, so dürft ihr gern bei "Agatha Christie: Tödlicher Irrtum" reinschauen (S01E01, 20:15 Uhr, RTL Crime). Das Dienstmädchen der Familie Argyll findet die Hausherrin erschlagen auf, dieser Mord muss natürlich umgehend aufgeklärt werden. Seid dabei!
Solltet ihr zudem auch Fans der Privatdetektivin Dex Perios sein, die in Portland ihren Dienst verrichtet, dann erlebt ihr heute die letzte Folge der ersten Staffel von "Stumptown" (S01E18, 2:00 Uhr, ABC, hier unser Review dazu). Leider gibt es bis heute keinen Termin für eine deutsche TV-Ausstrahlung dieser sehr interessanten Krimiserie.
Freitag, der 27. März 2020
Dieser Freitag bringt gleich eine Doppelfolge der Stephen-King Adaption "The Outsider" (S01E03, 21:10 Uhr, S01E04, 22:15 Uhr, jeweils Sky Atlantic HD). Ich verfolge diese Serie mit großer Begeisterung und warte gespannt darauf, welche neuen Erkenntnisse uns beide Folgen bringen werden. Für alle Trekkies gibt es heute die 10. Folge der Serie "Star Trek: Picard" (S01E10, Amazon Prime Video) und somit das Finale der ersten Staffel. Auf Netflix geht derweil Staffel 3 von "Ozark" live. Den Trailer dazu hatten wir hier.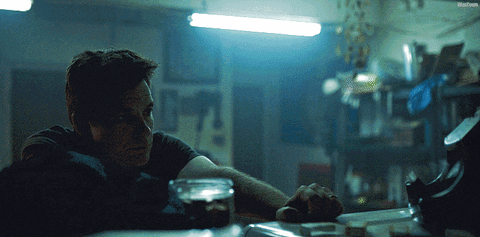 Samstag, der 28. März 2020
Für mich bietet dieser Samstag nichts Neues, was allerdings auch nicht schlimm ist. Es gilt auch noch einiges nachzuholen. Ich hatte diese Woche erst die Serie "City on a Hill" für mich entdeckt. Kevin Bacon, der hier als abgehalfterter FBI-Veteran mit der Kriminalität im Boston der 1990er Jahre kämpft, hat es mir angetan.
Sonntag, der 29. März 2020
… bringt keine erwähnenswerten Highlights. Wobei mir eben wieder einfällt, dass ich doch schon ewig nochmals in die Welten von "Sons of Anarchy" oder gar "Dexter" eintauchen wollte.
Bleibt gesund und munter und sinniert nicht zu viel. Sonst ergeht es euch am Ende noch wie Bill Murray einst in "Und täglich grüßt das Murmeltier", der sich fragte:
"Well, what if there is no tomorrow? There wasn't one today."
-->