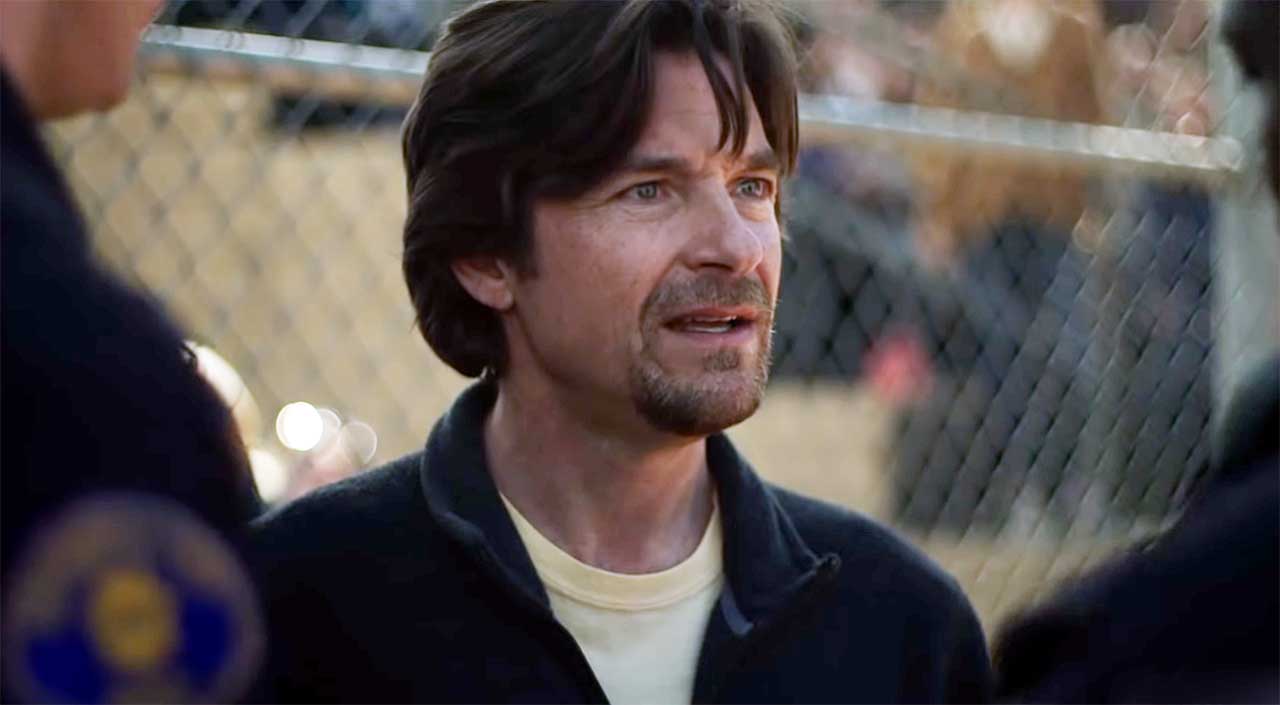 In der HBO-Serienvorschau für das zweite Halbjahr diesen Jahres sowie einen Ausblick auf einige Highlights des kommenden Jahres war recht weit unten in der Liste für 2020 die Serie "The Outsider" aufgeführt. Mittlerweile ist bekannt, dass wir gar nicht soo lange auf den Start warten müssen, denn bereits ein Dutzend Tage ins neue Jahr hinein und die Serie startet in den USA. Gestern wurde ein erster Teaser-Trailer zu "The Outsider" veröffentlicht, der schon einmal Interesse für die Crime-Thriller-Geschichte schürt. Interessant finde ich die Optik, die sehr analog und körnig wirkt, was der düsteren Atmosphäre absolut zuträglich ist. Allgemein schwingt da tatsächlich recht viel "True Detective"-Flair mit.
"The 10-episode series follows police detective Ralph Anderson (Ben Mendelsohn), as he sets out to investigate the mutilated body of 11-year-old Frankie Peterson found in the Georgia woods. The mysterious circumstances surrounding this horrifying crime leads Ralph, still grieving the recent death of his own son, to bring in unorthodox private investigator Holly Gibney (Cynthia Erivo), whose uncanny abilities he hopes will help explain the unexplainable. "
Die HBO-Adaption als Miniserie basiert auf dem vergangenes Jahr veröffentlichten Stephen King-Roman "Der Outsider" (Partnerlink). Der Thriller-Autor war auch gemeinsam mit Richard Price für die Drehbücher zur Serie verantwortlich. Regie führt hauptsächlich Andrew Bernstein, aber auch Jason Bateman hat in zwei Folgen den Hut auf, was die Inszenierung anbetrifft. Der Schauspieler komplettiert einen Cast, der voll mit vielversprechenden Charakter-Darstellern gespickt ist. Als da unter anderem wären: Ben Mendelsohn ("Bloodline", "Star Wars: Rogue One", "Ready Player One"), Cynthia Erivo ("Mr. Selfridge", "Broad City"), Bill Camp ("The Night of", "The Leftovers", "12 Years a Slave"), Mare Winningham ("American Horror Story", "Torchwood"), Paddy Considine ("Peaky Blinders"), Julianne Nicholson ("Masters of Sex", "Boardwalk Empire"), Yul Vázquez ("I am the Night", "Bloodline"), Jeremy Bobb ("Matrjoschka", "Marvel's Jessica Jones") und Marc Menchaca ("Ozark", "The Sinner").
"The Outsider" startet am 12. Januar 2020 auf HBO in den USA. Noch ist unklar, wann und wo eine deutsche Fassung hierzulande zu sehen sein wird, aufgrund der Content-Kooperation würde ich aber stark auf Sky als deutschen Premieren-Partner tippen.
via: io9