Die zweite Oktoberhälfte bricht an… Gruseliger als die Halloween-Aussichten sind da eigentlich nur die Gedanken an das nahende Jahresende und der Blick aus dem Fenster. Brrr, ist das kalt geworden… Aber hey, zumindest stecken wir mitten in der angelaufenen TV-Season, so es diese überhaupt noch gibt. Staffelfinals und -Premieren wechseln sich jedoch munter ab und dazwischen gibt es ein paar neue Folgen. Gibt schlechtere Aussichten – solange damit der Blick auf einen Bildschirm gemeint ist… Hier mein subjektiver Blick auf die kommende TV-Woche!
Montag, 17.10.2021
Zunächst mal durfte ich eine seltsame Programmplanungs-Beobachtung machen: Um 10:00 Uhr vormittags(!) laufen auf ProSieben unter der Woche anscheinend Free-TV-neue Folgen von "Brooklyn Nine-Nine" (S06E06-10)?!? Vielleicht solltet ihr mal den Festplattenrecorder programmieren… Ansonsten gibt es heute im deutschen Fernsehen noch eine neue Ausgabe von "Die Höhle der Löwen" (20:15 Uhr, vox).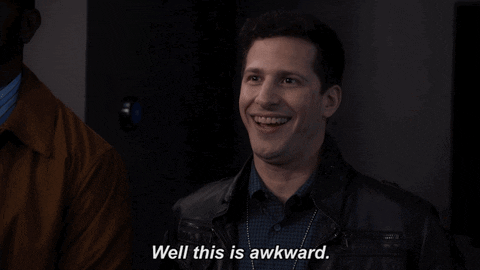 Aus den USA schwappen neue Folgen von "Bob's Burgers" (S12E04, "Family Guy" (S20E04), "Die Simpsons" (S33E04, alle FOX) und "Chapelwaite" (S01E08, EPIX) rüber. Auch hierzulande über Amazon Prime Video anschaubar sind die AMC-Produktionen "The Walking Dead: World Beyond" (S02E03) sowie "Fear The Walking Dead", das Staffelpremiere feiert (S07E01).
Dienstag, 18.10.2021
Wie weit das deutsche Fernsehen hinterher hinkt, demonstriert ganz gut, dass ab 21:30 Uhr bei Sky Comedy die deutsche TV-Premiere der achten(!) Staffel "It's Always Sunny in Philadelphia" zu sehen sein wird (S08E01-05). Die stammt aus dem Jahr 2012…
2012 wurde Borussia Dortmund deutscher Fußballmeister! Am Dienstagabend geht es im Champions-League-Gruppenspiel gegen Ajax Amsterdam, was auf Amazon Prime Video zu sehen sein wird (ganz normal über das reguläre Abo).
Mittwoch, 19.10.2021
Über Hulu bzw. Disney+ gibt es heute das Staffelfinale von "Only Murders in the Building" (S01E10). Ansonsten haben in den USA noch "American Crime Story" (S03E07, FX) und "Chucky" (S01E02, Syfy) neue Folgen spendiert bekommen.
Donnerstag, 20.10.2021
Heute hat AWESOMER Jonas Geburtstag – schreibt ihm doch ein paar Glückwünsche!
"American Horror Story" feiert Donnerstag in den USA Staffelfinale (S10E10, FX) und abends gibt es in Großbritannien (Channel 4 und kurz darauf auf YouTube) eine neue Folge "Taskmaster"!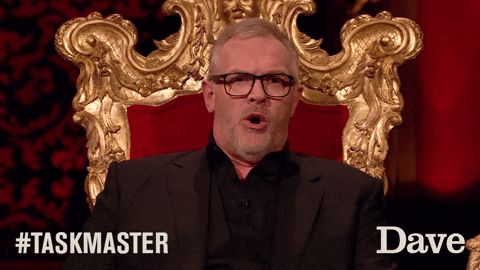 Ich bin noch immer etwas verwundert darüber, dass dazu doch tatsächlich eine Serie produziert worden ist, aber ab 20:15 Uhr läuft auf Sky Atlantic "Die Ibiza-Affäre" (S01E014+02).
Freitag, 21.10.2021
Die neue Netflix-Serie "Inside Job" liefert euch ideales Binge-Material fürs Wochenende. Ansonsten startet die mittlerweile neunte Staffel "The Blacklist" in den USA (NBC), wo es auch neue Folgen von "One of Us Is Lying" (S01E07+08) sowie "What We Do in the Shadows" (S03E09, FX) gibt.
Im hiesigen Fernsehen startet ab 20:50 Uhr die zehnte Staffel von "American Horror Story" (S10E01) einen Tag nach dem US-Staffelfinale auf ProSiebenFUN und ab 22:30 Uhr werde ich "heute-show" und "ZDF Magazin Royale" im ZDF schauen, denke ich.
Samstag, 22.10.2021
Keine neuen Serien-Folgen, dafür eine neue Primetime-Ausgabe der Show "The Masked Singer" (20:15 Uhr, ProSieben) und eine neue Folge "Take Me Out" (22:15 Uhr, RTL).
Sonntag, 23.10.2021
Ab 20:15 Uhr gibt es "The Deceived" auf 13th Street in der Block-Programmierung (S01E01-04) zu sehen und passenderweise beenden wir die Woche und diesen Beitrag mit einer ungewohnten Programmierung: Ab 22:25 Uhr gibt es auf RTL "Bachelor in Paradise" zu sehen. Scheint nicht mehr allzu beliebt zu sein, wie es scheint…

Möge eure Woche so AWESOME wie möglich sein!

-->