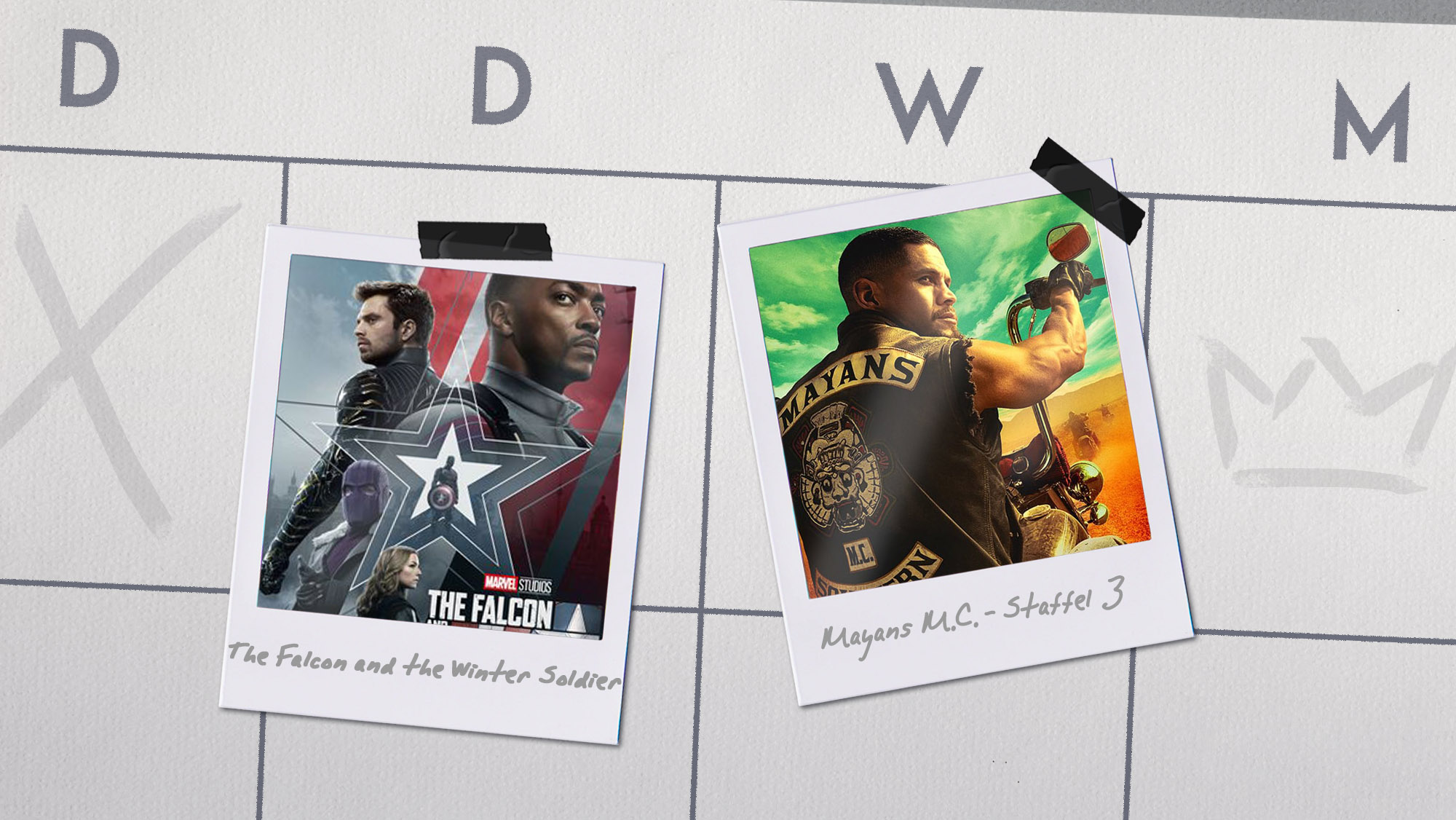 Frühling! Juhu! Die ersten Sonnenstrahlen, man kann tagsüber mal auf die Jacke verzichten, viele von uns werden schon das erste Eis der Saison geschleckt haben. Tja, zu früh gefreut. Seit ein paar Tagen hängt das Thermometer um die 5 Grad herum fest, die Sonne ist in den Urlaub gefahren, Sturm, Regen – Tief "Klaus" hat uns auf den Boden der Tatsachen zurückgeholt. Besserung ist keine in Sicht: sein Kumpel Luis macht es nicht besser und legt ordentlich nach.
Umso Besser, könnte man denken, wenn Sehenswertes auf unseren hochglanzpolierten ultrabreiten 4K-Bildschirmen zu streamen wäre. Ob dem so ist, zumindest aus meiner Sicht, könnt ihr hier lesen.
Montag, 15.03.2021
Heute gibt es bei Sky Atlantic um 20.15 Uhr den neunten und damit vorletzten Teil von "Your Honor" zu sehen. Ein Muss hier einzuschalten, für mich zumindest, die Review zur Serie fiel entsprechend gut aus.
Dienstag, 16.03.2021
Ja, was gibt es denn heute. Wenig von Interesse, falls jemand von euch "Hausen" noch nicht kennt, so kann er zumindest noch ein bisschen reinschnuppern in diese deutsche Mystery-Horror-Serie (S01/E07+E08, ab 22.25 Uhr, Sky Atlantic). Meine Review fiel eher durchwachsen aus, aber, wenn man gerade eben nichts anderes zu tun hat, darf man einen Blick riskieren!
Mittwoch, 17.03.2021
Ein Lichtblick! Hurra! Endlich wird die dritte Staffel des "Sons of Anarchy" Spin-Offs "Mayans, M.C." ausgestrahlt. Also klebe ich da wohl brav um 02:00 AM am Bildschirm (S03E01, FX Network). Ich hatte meinen Serientipp zu dieser, meiner Meinung nach, sehr gelungenen Serie bereits hier veröffentlicht und kann mich daher ungestraft als Fan outen ;)
Donnerstag, 18.03.2021
Streaming?? Töteste Hose. Es läuft echt überhaupt nichts. Also Buch schnappen und ab in die Badewanne. Ist bei dem Wetter sicherlich angebracht.
Freitag, 19.03.2021
Auf Netflix startet heute "Sky Rojo" (S01E01), eine Serie von den Machern von "Haus des Geldes", die sehr vielversprechend klingt. Die Handlung selbst sagt noch wenig: Drei Frauen (Coral, Gina und Wendy) mit düsterer Vergangenheit fliehen vor ihrem Zuhälter und dessen Schergen. Lassen wir uns überraschen, es soll düsteren Humor, ausreichend Action und "pures Adrenalin" geben. Auf jeden Fall werde ich mal reinschauen.
Für mich mehr als nur einen Blick wert ist aber "The Falcon and the Winter Soldier" (S01E01, 03:59 AM, Disney+). Dieser steigt nach den Ereignissen von "Avengers: Endgame" ein und zeigt die Erlebnisse von Sam Wilson alias Falcon und Bucky Barnes, dem Winter Soldier. Beide verbinden sich zu einem Team und erleben entsprechend das eine oder andere Abenteuer. Wer Fan des Marvel-Universums ist, der kommt um diese Serie nur schwer herum. Maik hatte bereits den Trailer hierzu gepostet.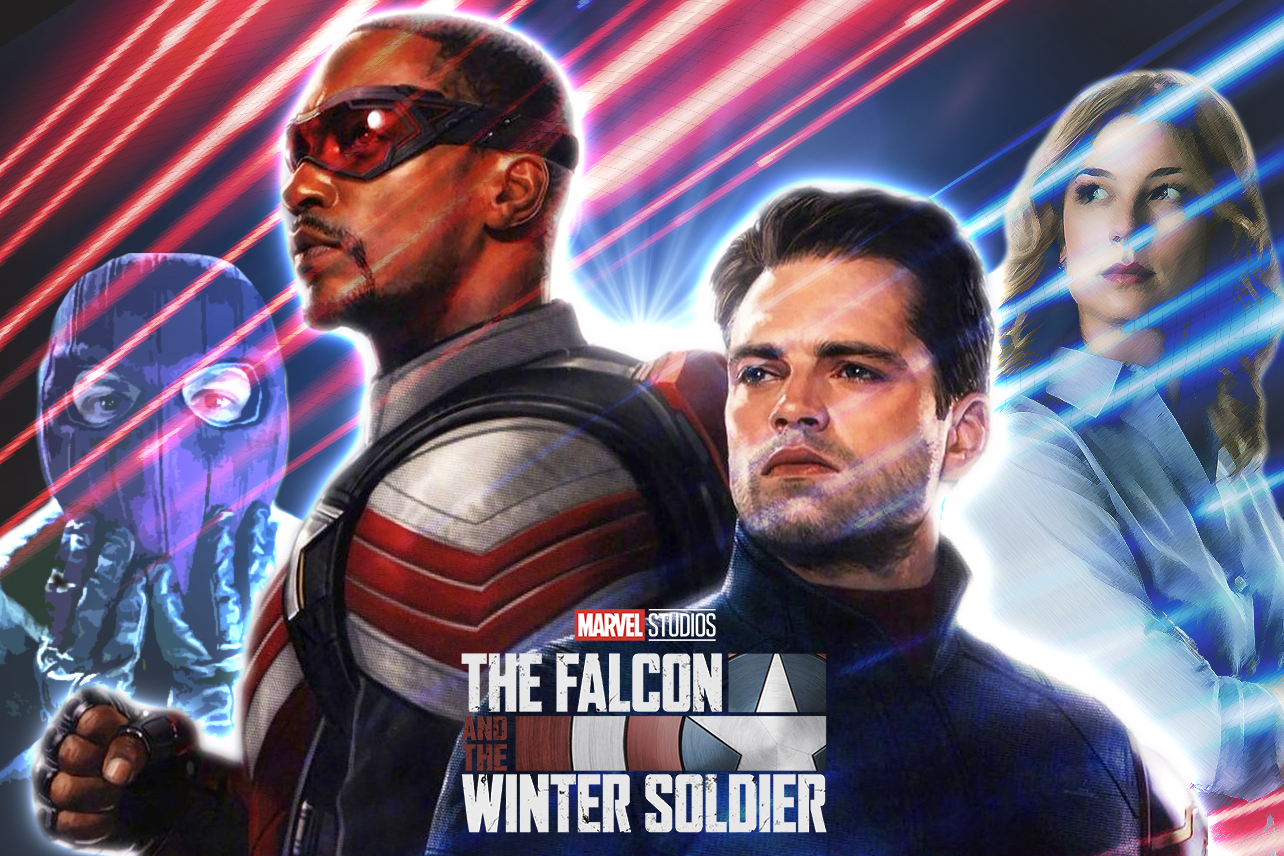 Samstag und Sonntag, 20./21.03.2021
Alte Leier, an den Wochenenden gibt es für mich scheinbar keinen Grund, die altbewährte Glotze einzuschalten. Natürlich kann ich, wie üblich, auf die altbekannten Klassiker wie "Die Simpsons" verweisen. Bei Disney+ gibt es alle Staffeln der letzten Jahrzehnte, entsprechend ist es ein Leichtes, Homer und seine Familie bei ihren irrwitzigen Alltags-Abenteuern zu beobachten.

Kommt gut durch die Woche!

-->