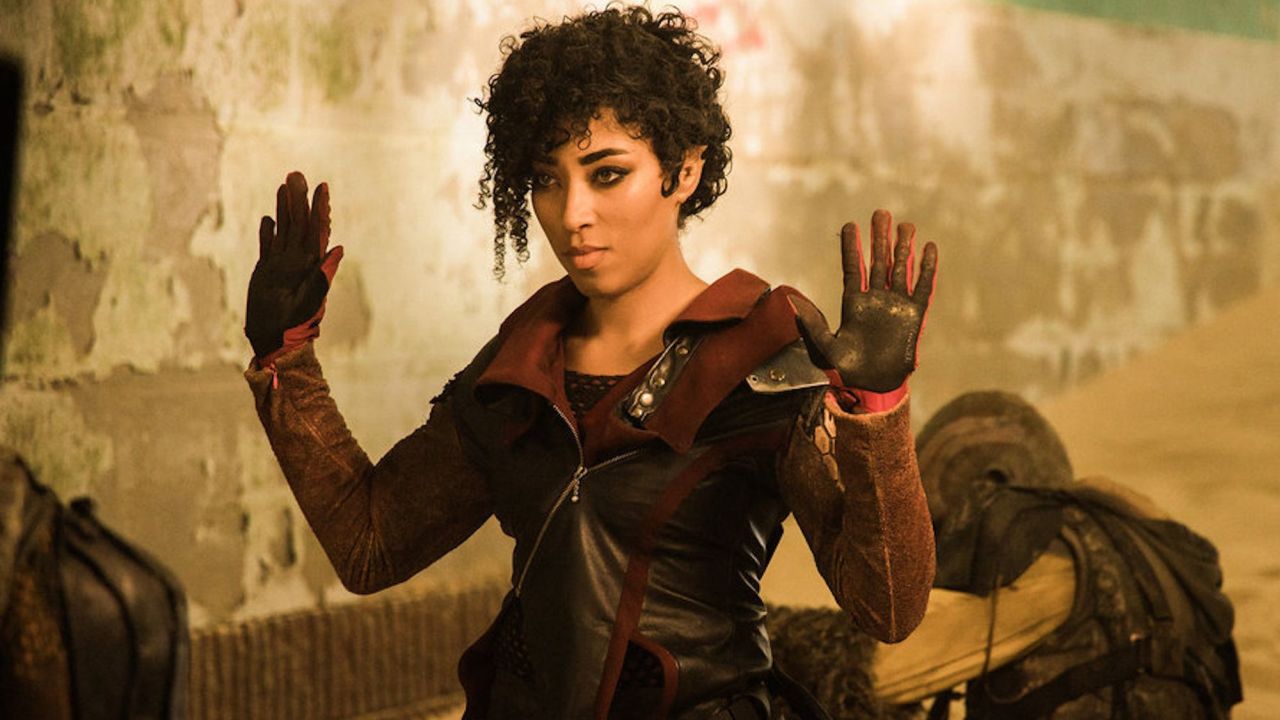 Ende Mai präsentierte uns der Sender SYFY mit "Vagrant Queen" eine Comicadaption der etwas anderen Art. Die nicht ganz ernst gemeinte SciFi-Serie setzt auf eine gehörige Portion Feminismus und Diversität und erscheint Ende der Woche auch auf DVD und Blu-Ray. In 10 Folgen erzählt der bunte Mix aus Action und Humor von Königin Elida, die als ausgestoßene Waise durch das All reist und sich auf der Flucht vor der Regierung befindet, die um jeden Preis ihre Blutlinie auslöschen will. Auf ihrer Weltraum-Odyssee erhält sie aber überraschend Unterstützung von alten Freunden.
Die Serien-Adaption des gleichnamigen Comics von Magdalene Visaggio und Zeichner Jason Smith orientiert sich laut eigenen Angaben an Filmblockbustern wie "Das fünfte Element" und "Guardians of the Galaxy". Ich habe in die erste Episode reingeschaut und ganz so spektakulär fällt die Serie zwar nicht aus, vielmehr fühlt man sich an trashige Kulissen aus "Doctor Who" gepaart mit Effekten aus "Power Rangers" erinnert. Wer sich aber darauf einlassen kann, dürfte seine helle Freude an der Space-Comedy mit Adryian Rae, Tim Rozon und Paul Du Toit in den Hauptrollen haben. Der diverse Cast spiegelt sich auch hinter der Kamera wieder. So sitzen mit Jem Garrard und Danishka Esterhazy nicht nur Frauen auf den Regiestühlen, sondern auch sonst besteht das Team aus vielen nicht-weißen und queeren Personen. Um auch die LGBTQ+ Community zu repräsentieren, erschuf das Regie-Duo für die Serienadaption die Figur der lesbischen Amae als Elidas Wegbegleiterin, die es in der Comicvorlage nicht gibt. Die Weiten des Alls sind also nicht nur unendlich, sondern auch verdammt vielfältig.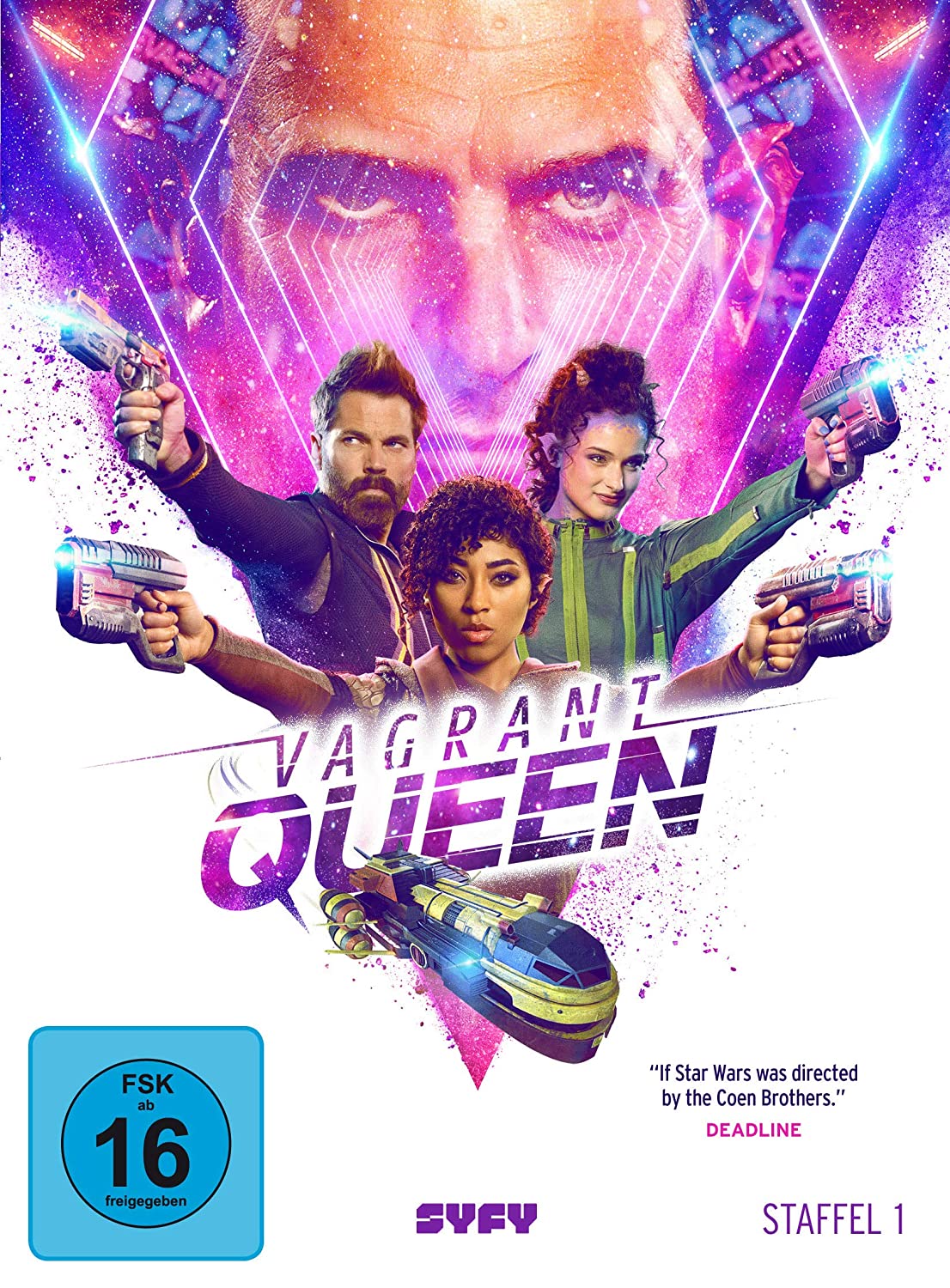 "Vagrant Queen" ist auf Sky Ticket verfügbar, sowie ab dem 6. August auf DVD und Blu-Ray (Partnerlink) erhältlich.
Bilder: SYFY