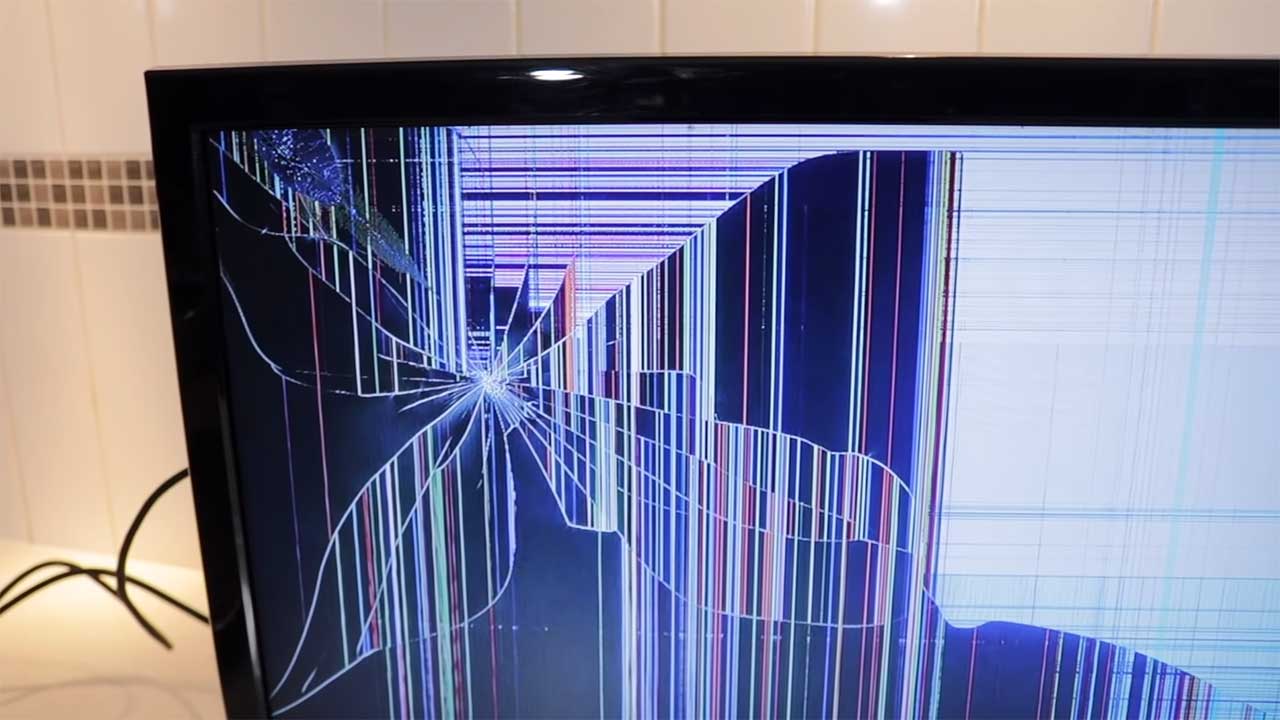 Ach, How to Basic gibt es noch immer?! Ich kann mich noch daran erinnern, den YouTube-Kanal vor einigen Jahren entdeckt zu haben, als er anfing, so richtig durch die Decke zu gehen. Mittlerweile ist der Video-Nonsense bereits bei 14,9 Millionen(!) Abonnent:innen angelangt, das macht natürlich nicht vor dem etwas langsameren Medium Fernsehen halt. Hier ein total nützlicher Ratschlag, was ihr unternehmen könnt, sollte euer Fernsehbildschirm mal streiken.
"Today I show you how to fix any Cracked or Broken TV screen for FREE! This method works on ALL TV brands. Accidentally broken your TV? Don't worry! It will look good as new in no time – Simply follow the step by step instructions in this video."
So könnt ihr euren Fernsehbildschirm wirklich reparieren
Da in jüngerer Vergangenheit so einige Leute über Suchmaschinen zu uns und diesem Beitrag hier gefunden haben (hallo!), tut es mir fast schon leid, dass die dann nur so einen Unterhaltungs-Parodie-Blödsinn zu sehen bekommen. Also dachte ich, ich sammle mal wirklich ein paar Informationen und Videos zusammen, die zumindest im Ansatz von Nutzen sein könnten. Zumindest mehr als der Blödsinn da oben!
Pixelfehler sind meist bereits recht früh auf Bildschirmen und Fernsehern zu sehen, so dass man noch Gebrauch von der Garantie machen kann. Bei Bildschlieren oder Streifen auf dem Bild, kann das natürlich über die Zeit passieren – oder selbstverschuldet, wenn das Gerät auf den Boden fällt oder etwas dagegen geworfen wurde. Da kann oftmals nur noch der Fachmann helfen, wenn man keine Ahnung von Elektronik hat, sollte man eh die Finger davon lassen. Zuerst kann man aber checken, ob wirklich alle Anschlüsse richtig angeschlossen sind. Manchmal sind lediglich Kontakte von zum Beispiel dem HDMI-Kabel nicht mehr in Ordnung. Da kann auch ein Kabeltausch aushelfen. Sollte das, sowie das Zurücksetzen des Gerätes auf Werkeinstellungen bzw. das neueste Firmware-Update nicht helfen, sollte man einen technischen Support suchen.
Oder bei YouTube bzw. im Internet nach Leuten, die exakt das gleiche Problem beim gleichen Hersteller/Gerät haben. Vielleicht werdet ihr so fündig. Hier jemand, der zeigt, wie man einen Bildschirm wieder auf Vordermann bringen kann:
"How to fix a broken LCD TV for FREE and give it a second life. To override automatic power shut off, push an hold power button. At least on my tv this caused the screen to stay on always."
-->