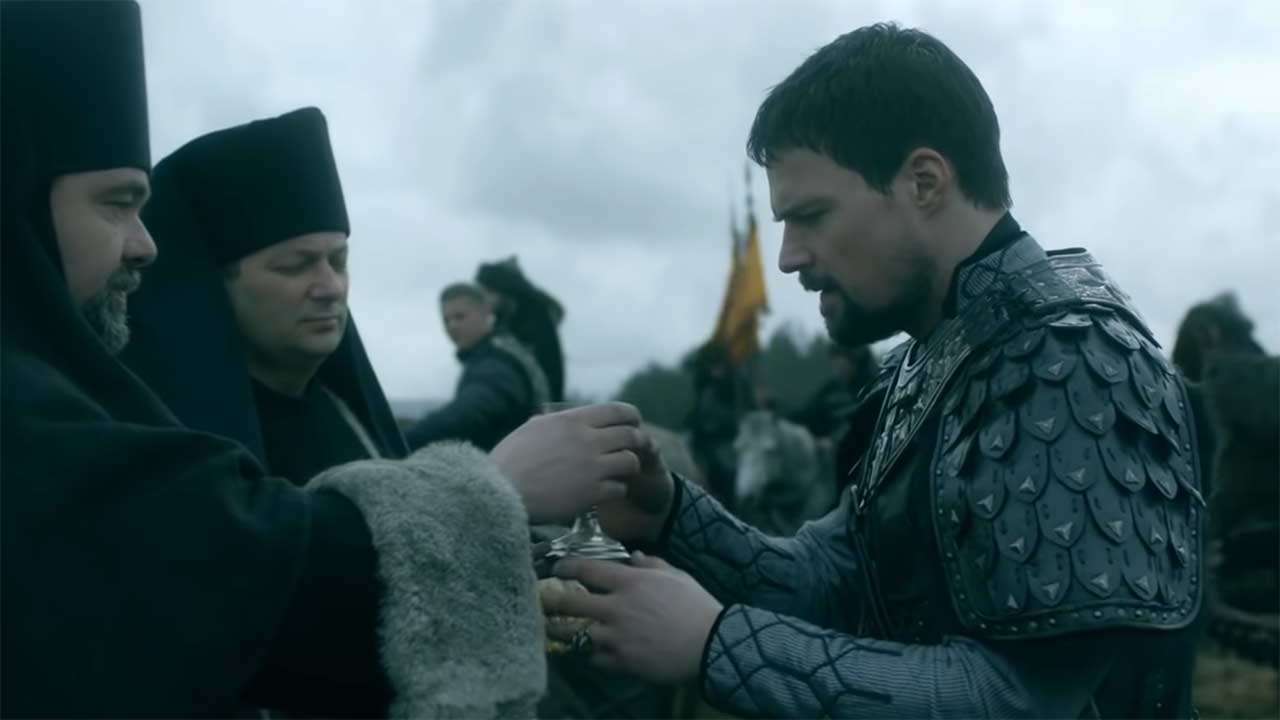 Die sechste und letzte Staffel der historischen Dramaserie "Vikings" soll noch irgendwann im Laufe des Jahres anlaufen, im Rahmen der Comic-Con Ende Juli hat The History Channel aber immerhin schon mal eine Vorab-Szene für die wartenden Fans bereitgestellt.
"Spoiler alert: This scene from the final half of episodes from Vikings Season 6 answers one of the biggest questions from the midseason finale's cliffhanger ending. Meanwhile, Ivar the Boneless and his brother Hvitserk witness Oleg of Novgorod, Grand Prince of Rus, and his nephew Prince Igor receive Holy Communion before battle. The preview clip debuted during the final Vikings panel as part of Comic-Con@Home on July 24."
Fans von "Vikings" müssen aber nicht mit Trauer an das Serienfinale denken – das Spin-off "Vikings: Valhalla" ist bereits in der Mache!
via: theawesomer