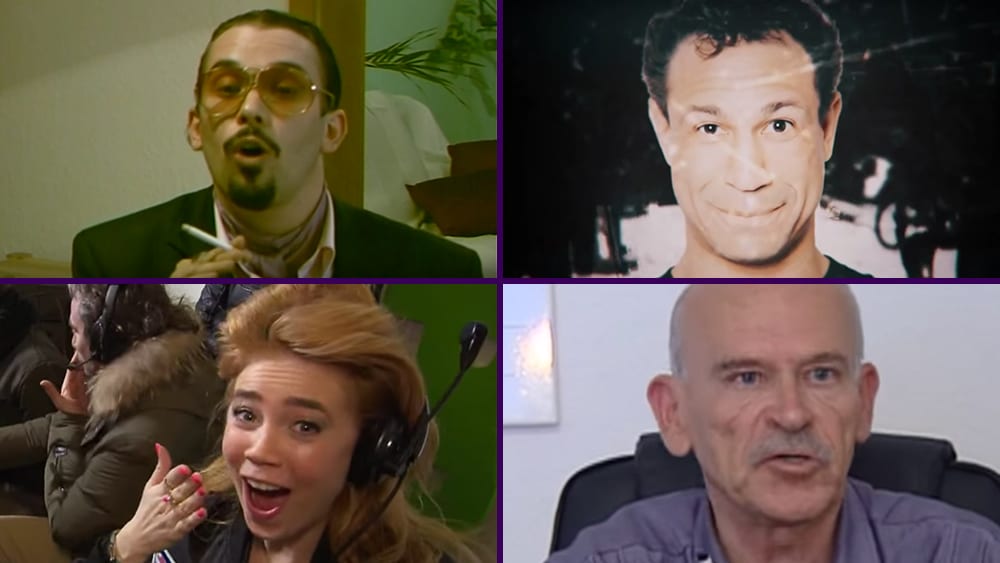 Mit dem #VeraFake gelang Jan Böhmermann mit dem Neo Magazin Royal jüngst wieder ein Paukenschlag gegen die redaktionelle Verantwortungslosigkeit. Doch war dieser Schachzug gewiss nicht der erste, der sich der verdeckten journalistischen Recherche-/Ermittlungstaktik bedient hatte. Denn wenn man es genau nimmt, lässt jede Sendung mit einer versteckten Kamera kategorisch in diese Richtung einordnen: Alle halten sie dabei ungefiltert menschliches Verhalten fest. Es ist jedoch wohl zu unterscheiden, ob jenes Format rein informativ ist oder gar zur Unterhaltung beiträgt.
Wir wollen nun von Euch wissen: Welche deutsche TV-Produktion dieser Art spricht Euch bisher am meisten an, wovon würdet ihr gerne mehr sehen?
Mein neuer Freund
Adaptiert von Großbritaniens "My New Best Friend" ging Christian Ulmen verkleidet einst im Auftrag von ProSieben diversen Kandidaten so richtig auf den Sack. Ihnen winkten 10.000 Euro, sollten sie ein Wochenende lang im Kreise ihrer eigenen Familie die Provokationen durch ihren vermeintlich neuen Freund standhalten. Nach der Ausstrahlung von nur einer Staffel übernahm Ulmen einige seiner Charaktere und lies sie bei ulmen.tv auftreten.
Alexander treibt Franziska in den Wahnsinn - Mein neuer Freund
Eine unbequeme Wahrheit (Circus Halligalli)
Wie reagieren die Leute, nachdem man sie darum bittet, persönliche Briefinhalte zu übersetzen? In einer Rubrik bei "Circus Halligalli" tut Evil Jarred Hasselhoff genau das und lässt ahnungslose Passanten scheinbar und ungewollt an seinem teils sehr intimen Privatleben teilhaben.

The Big Surprise – Dein schönster Albtraum
Funktioniert ebenfalls mit dem Geben-und-Nehmen-Prinzip, bei dem die Kandidaten – von ihren Freuden angemeldet – zunächst in eine missliche Lage gebracht und im Anschluss für ihr temporäres Leiden großzügig entlohnt werden.

The Big Surprise | Genzana entdeckt die Affäre ihres Freundes | ProSieben
Günter Wallraff
Wohl ein Veteran des verdeckten Journalismus. Bereits in den 70ern arbeitete Günter Wallraff unter falscher Identität als Redakteur bei der "Bild" und wies bei der Zeitung u.a. fehlende Professionalität in der Recherchearbeit nach. 1983 deckte er Missstände bei McDonald's und Thyssen auf und nahm ebenso auch an klinischen Studien für die Pharmaforschung teil.

ABSTIMMUNG VORBEI! Hier die Ergebnisse:
(22 Stimmen)
Mein neuer Freund 13
Eine umbequeme Wahrheit 2
The Big Surprise 3
Günter Wallraff 4

-->