Mit "The Walking Dead" und dem Spin-Off "Fear the Walking Dead" macht Robert Kirkman seit einigen Jahren von sich Reden. Ab sofort hat er auch eine dritte Serie im Rennen: "Outcast". Sie basiert wie "The Walking Dead" auf einem Comic, hat aber nichts mit Zombies zu tun. Wir haben Euch in den letzten Wochen viele Fotos und Trailer gezeigt, doch jetzt wird's ernst: Auf Facebook feiert die erste Folge jetzt Premiere. Damit Ihr im "Outcast"-Universum zurecht kommt, haben wir hier alle Infos zur Serie für Euch zusammengestellt.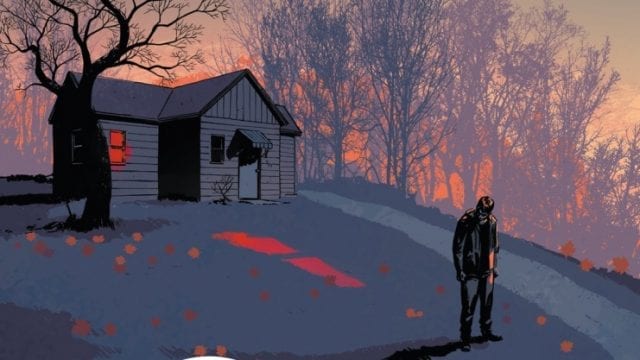 Seit 2014 hat Autor Robert Kirkman Outcast am Markt – im Prinzip eine Horrorserie, die wie The Walking Dead im amerikanischen Verlag Image Comics/Skybound (übrigens von Kirkman gegründet) erscheint, hier im deutschsprachigen Raum bei Cross Cult. Der Abo-Sender Cinemax (dort läuft unter anderem die von mir sehr geschätzte Serie The Knick, hat sich die Rechte an dem Stoff gesichert. In Deutschland wird FOX die Serie ab 6. Juni zeigen.
Worum geht's bei Outcast?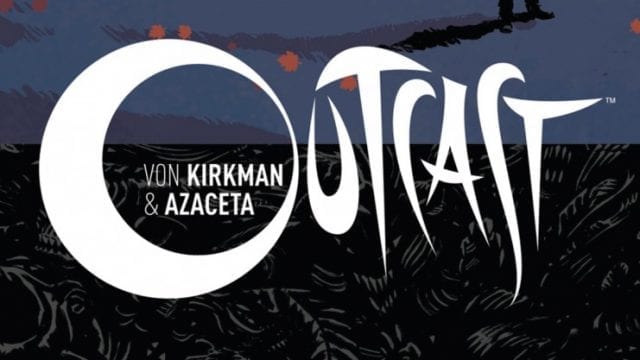 Die Geschichte spielt in West-Virginia, in der heutigen Zeit. Im Mittelpunkt steht Kyle Barnes, der eine schwere Kindheit hinter sich hat und unter anderem von seiner Mutter schwer misshandelt wurde. Das hat wohl auf ihn abgefärbt, denn als Erwachsener wird er von seiner Frau und seiner gemeinsamen Tochter verlassen, nachdem er diese angegriffen hat – bzw. angegriffen haben soll, besser gesagt. Kyles Aggressionen richten sich nämlich tatsächlich gar nicht an die Menschen in seiner Umgebung, sondern vielmehr gegen Dämonen, die von ihnen Besitz ergreifen. Fixpunkt der Dämonen, und damit von Kirkmans Geschichte, scheint Kyle zu sein: Alle Besessenen sehen in ihm einen Outcast. Über bislang acht Folgen hat Kirkman die Geschichte von Kyle erzählt. Neben dem Hauptprotagonisten gibt es einige Nebenfiguren, die Kirkman in den bisherigen Folgen interessant entwickelt. Ein Verbündeter von Kyle ist Detective Luke Masters. Dieser befindet sich nicht im Dienst, nachdem seine Frau von seinem besten Freund ermordet wurde, und ist Fällen auf der Spur, mit denen es auch Kyle zu tun bekommt: Er spürt Fälle auf, in denen Menschen plötzlich nicht mehr sie selbst waren. Dann gibt es noch Megan und Mark – sie wurde von Kyles Eltern adoptiert und ist Kyle stark verbunden, was ihr Mann Mark durchaus kritisch sieht. Und dann gibt es da noch Reverend Anderson, ein durchtriebener Geistlicher mit vielen Gesichtern, der nachts gerne mal pokern geht, derweil er tagsüber Dämonen austreibt. Und dann gibt es da noch den achtjährigen Jungen Joshua, der eine merkwürdige Beziehung zu Kyle hat und mutmaßlich von einem Dämon besessen ist.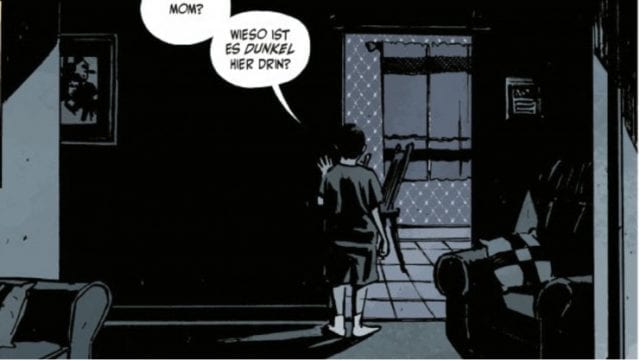 Outcast ist anders gestrickt als der so erfolgreiche Stoff von Robert Kirkman. Geht's bei The Walking Dead ums gemeinsame Überleben in der Gruppe, fokussiert sich der Autor bei Outcast vor allem auf die Individuen. Die Geschichte sieht schon im Comic gut aus, da Paul Azaceta wieder mit an Bord ist. Er hatte schon die Bände von The Walking Dead gezeichnet, sich dann aber im Streit von Kirkman getrennt. Was Kirkman von der Serienumsetzung erwartet, erklärt er hier.
Der Cast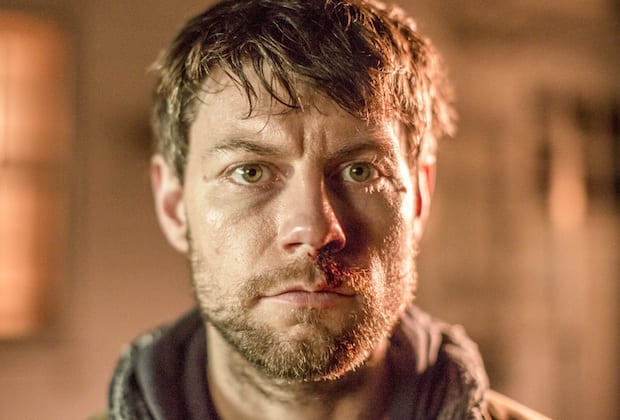 Auch zum Cast kann man schon etwas sagen: Patrick Fugit (Gone Girl) wird die Rolle von Kyle Barnes übernehmen, Philip Glenister wird Reverend Anderson darstellen. Weitere Darsteller sind Gabriel Bateman ("Stalker"), Julia Crockett (Law & Order: Criminal Intent), Wrenn Schmidt (Boardwalk Empire) und Kip Pardue (Ray Donovan). Zum Cast gehören viele weitere sehr bekannte Seriengesichter – ich freue mich schon drauf, einige endlich mal wiederzusehen. Mit dabei sind nämlich noch Philip Glenister (Mad Dogs, Ashes to Ashes), Reg E. Cathey (The Wire, House of Cards), David Denman (How to Get Away with Murder, Akte X), Melinda McGraw (Akte X, Desperate Housewives, Ally McBeal, Mad Men), Grace Zabriskie (Twin Peaks, Big Love, The Killing), Catherine Dent (The Shield), Brent Spiner (Star Trek – The next Generation) und Lee Tergesen (The Americans).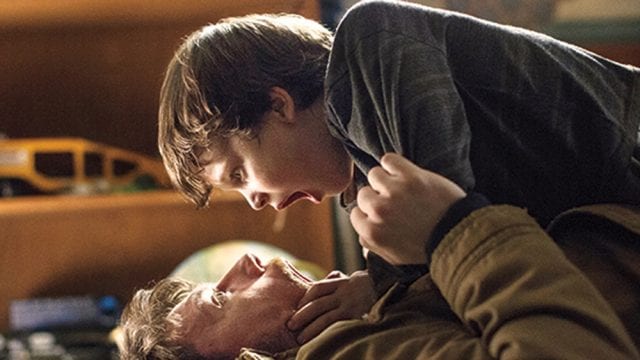 Regie bei der Pilotfolge führt Adam Wingard. Robert Kirkman ist Showrunner und ausführender Produzent, The Walking Dead-Produzent David Alpert unterstützt ihn. Die erste Staffel wird zehn Folgen haben, also im Stil von True Detective zum Beispiel. Eine zweite Staffel ist bereits bestellt.

Wer's nicht abwarten kann – so startet die Serie:

Und hier gibt's das Review zur Pilotfolge!

-->