Staffel 2 der Sport-Doku "Welcome To Wrexham" hat endlich einen deutschen Starttermin, nachdem schon seit dem 12. September 2023 die Serie bei FX in den USA sowie ab dem 13. September 2023 bei Disney+ in UK zu sehen ist. Deutschland ist Ende des Jahres an der Reihe: Am 13. Dezember 2023 wird die Serie bei uns auf Disney+ fortgesetzt. Mehr zu Staffel 2 gibt es in diesem Beitrag.
UPDATE: Auch eine 3. Staffel soll kommen.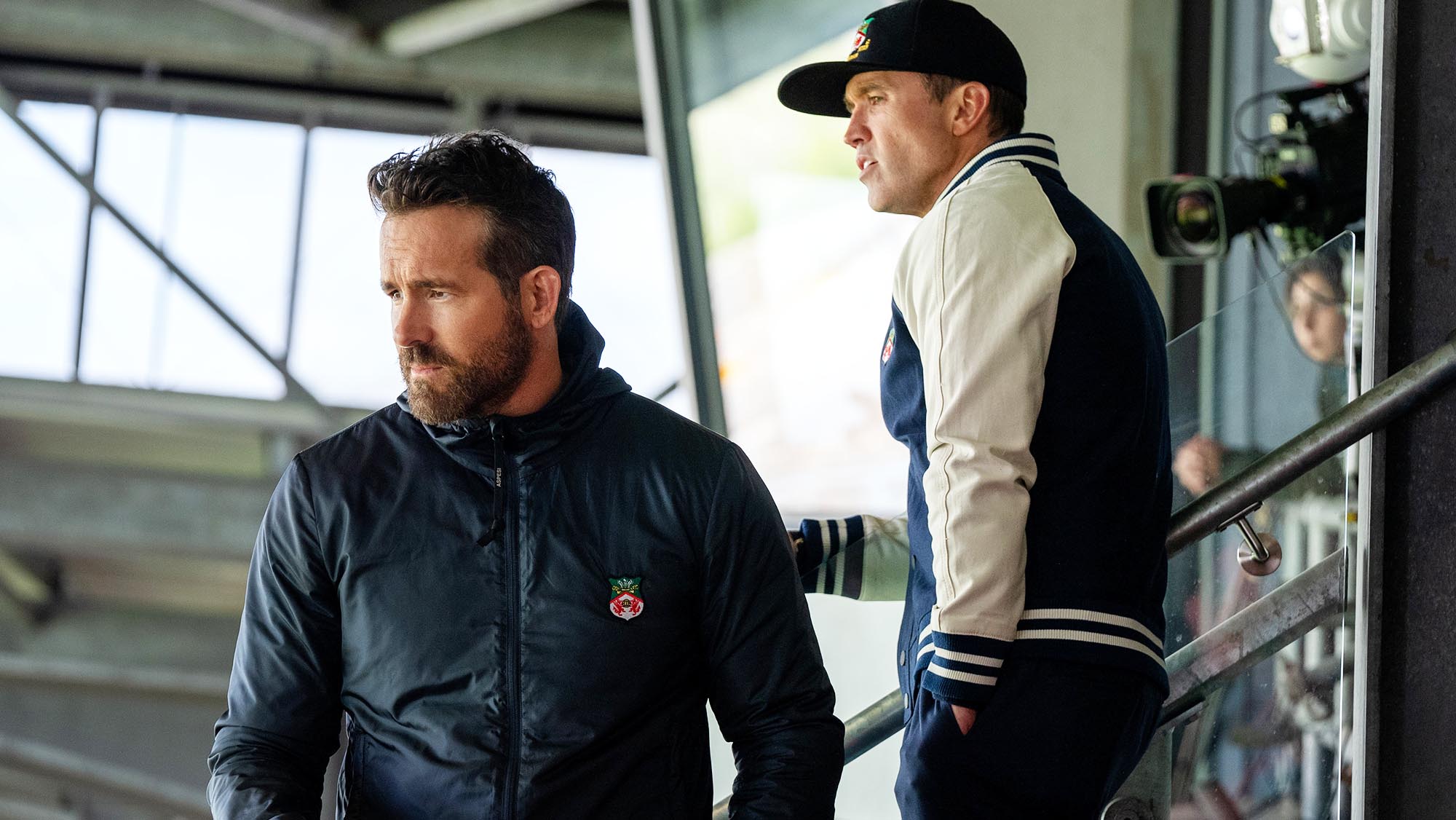 Die Doku dreht sich um den bislang fünftklassigen englischen Traditionsclub Wrexham AFC, den Ryan Reynolds ("Two Guys, a Girl and a Pizza Place", "Deadpool") und Rob McElhenney ("It's always sunny in Philadelphia", "Mythic Quest: Raven's Banquet"). vor einigen Jahren gekauft haben und seitdem intensiv pushen. Rob McElhenney und Ryan Reynolds leiten damit immerhin den drittältesten Profi-Fußballverein der Welt. Die neue Staffel wird sich mit der Saison 2022/2023 beschäftigen, die für den walisischen Verein mit einem Happy-End endete: Wrexham AFC wurde Meister der fünfklassigen National League in England und stieg in Englands Profifußball-Ligen auf.
Rückblick: Im Jahr 2020 haben sich Rob McElhenney und Ryan Reynolds zusammengetan und die "Red Dragons" aus der 5. Liga gekauft, in der Hoffnung, mit dem Verein die Geschichte eines Außenseiters zu erzählen, den die ganze Welt anfeuern könnte. Nach dem schmerzhaften Ausscheiden in den Playoffs geht es in der zweiten Staffel weiter mit dem Kampf um den Aufstieg aus der National League und die Rückkehr in die English Football League. Engagierte Mitarbeiter:innen und Unterstützer:innen halten an dem Traum fest, das Team und die Stadt wieder zu Ruhm und Ehre zu führen, während sie sich gleichzeitig den neuen Herausforderungen stellen, die der Ruhm für ihre kleine Gemeinde mit sich gebracht hat. Von Hollywood bis Wales, vom Spielfeld bis zur Umkleidekabine, vom Front Office bis zum Pub, "Welcome to Wrexham" begleitet Rob und Ryan bei ihrer Arbeit und verfolgt die untrennbar miteinander verbundenen Schicksale eines Teams und einer Stadt, die gerade Geschichte schreiben. Wer mehr wissen möchte: Hier gibt's eine Zusammenfassung von Staffel 1.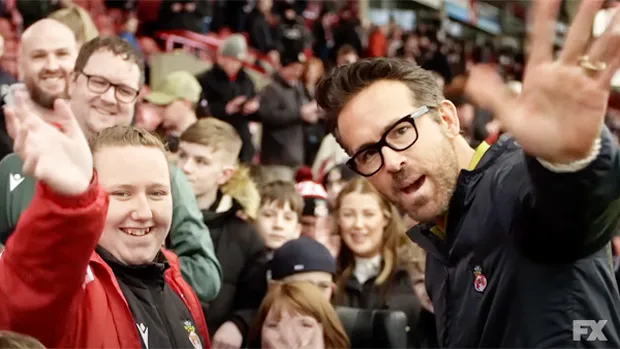 Bilder: Disney

-->