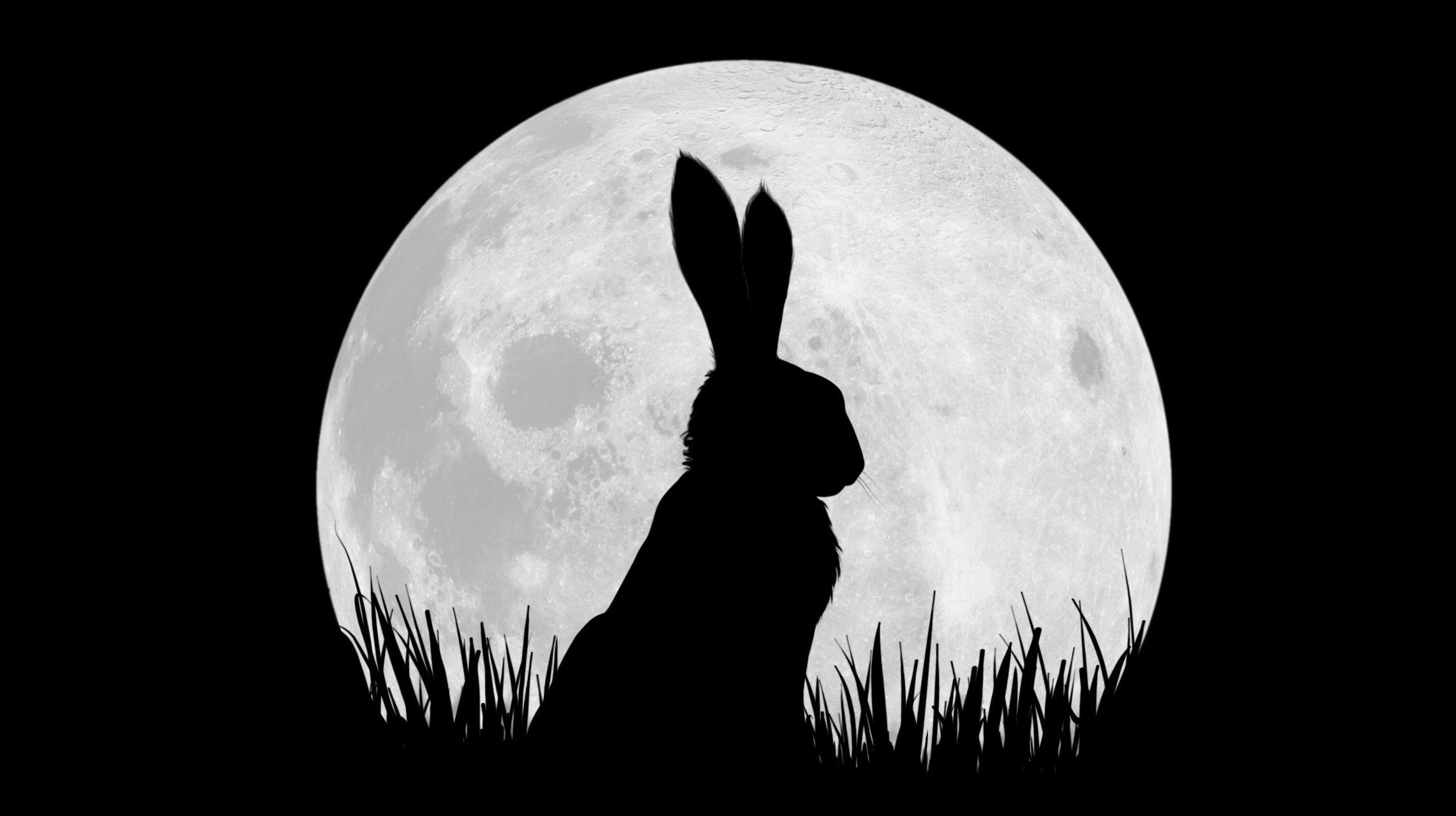 Die Zeit des Eiersuchens ist angebrochen. Das KANN man natürlich im Garten machen oder Zuhause im Wohnzimmer – oder digital bei Netflix. In einigen Netflix-Produktionen sind so genannte Easter Eggs versteckt – also geheime Hinweise auf andere Serien- oder Filmereignisse. Passend zum Osterfest haben wir einige Highlights zusammengetragen.
"Fargo" und der Eiskratzer
Zuerst gab es "Fargo" als Film – und dann auch als Serie, in den USA auf FX, hier bei uns auf Netflix. Dabei gibt es – mindestens – eine formatübergreifende Gegebenheit, die es lohnt, sich genauer anzuschauen. Carl Showalter, im Film gespielt von Steve Buscemi, versteckt am Straßenrand die ergaunerten 924.000 Dollar und markiert die Stelle im Schnee mit einem roten Eiskratzer. Die weitere Filmgeschichte ist bekannt: Carl segnet das Zeitliche und wird von dem ganzen Geld nichts mehr haben. Dann kommt der Shift zur Serie: Stavros Milos findet in einem Moment der Verzweiflung eben jenen Eiskratzer. Und siehe da, auch das Geld. Grundlage für sein zukünftiges Imperium und damit quasi auch die Serie. Netter Wink und Goodie: der Eiskratzer hängt eingerahmt im Büro von Milos.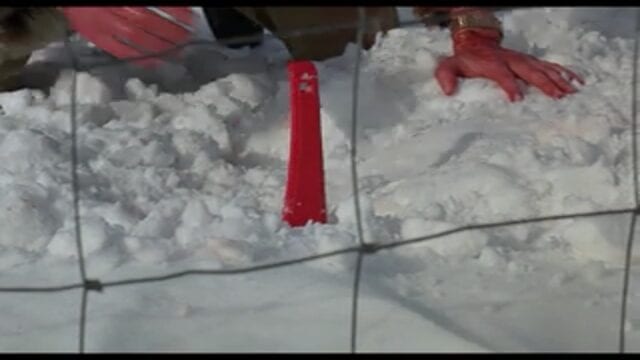 Netflix hat "Black Mirror" gerettet – und Easter Eggs versteckt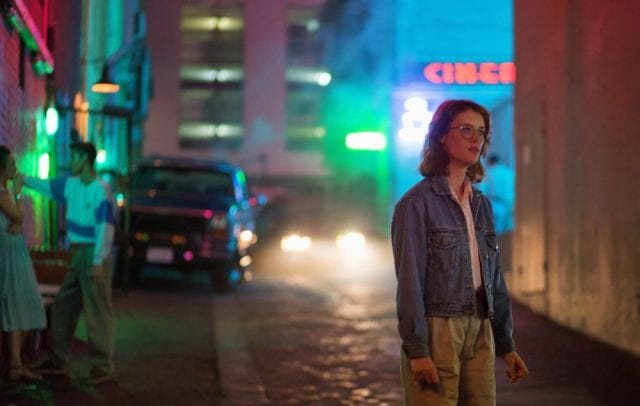 2017 hat Netflix "Black Mirror" sozusagen gerettet – und einige feine Hinweise versteckt. Screencrush liefert hier ein 9-minütiges Video über Black Mirror ab. Wer Staffel 4 noch nicht kennt – natürlich steckt das Video voller Spoiler – also Vorsicht!
Übrigens gibt's auch im vielbeachteten Special "Black Mirror: Bandersnatch" eine geheime Szene: In der interaktiven Folge muss man sich ein Familienfoto zweimal schnappen, um zu einer geheimen Szene zu kommen.
think you've seen everything there is to see in bandersnatch? try picking up the family photo, ~twice~

— Netflix UK & Ireland (@NetflixUK) January 8, 2019
80er Jahre Hints in Stranger Things
NATÜRLICH bietet auch das Netflix-Highlight "Stranger Things" jede Menge Easter Eggs – die vor allem aus Anspielungen auf Motive und Filme aus den 80er Jahren bestehen.
Hier gibt's ein schönes Video zu Staffel 1:
Und zu Staffel 2:
Easter Eggs in Netflix' Marvel Universe
Kommen wir zum größten Bereich, in dem sich Easter Eggs versteckt halten: die Marvel-Serien. Starten wir mit "Marvel's The Punisher". Natürlich sind die meisten Easter Eggs vor allem ein Leckerbissen für die Comic-Fans der Serien – das wird beim Punisher besonders deutlich:
Die Hinweise in Staffel 1:
Und in der – leider auch schon letzten – Staffel 2:
Hier gibt's diverse Easter Eggs zu "Luke Cage":
Und auch in "Marvel's Daredevil" lässt sich einiges finden:
Watch DAREDEVIL Season 2 Easter Eggs, Secret Cameos & References
Und um den Reigen zu komplettieren, hier die Easter Eggs aus "Marvel's Jessica Jones".
Zu jeder Marvel-Produktion gehört, dass sie auch einen der Schöpfer des Marvel-Universums ehren: Stan Lee taucht praktisch in jeder Serie und in jedem Film auf. Wo genau, haben wir hier zusammengestellt – in den AWESOME 5 zu Stan Lee.
Easter Eggs für "The Simpsons"-Fans
Netflix hat mit "Disenchantment" auch eine Serie von Matt Groening im Portfolio – und darin finden sich viele Hinweise zu Groenings bekanntester Produktion, "The Simpsons". Man kann sich vorstellen, welchen Spaß die Macher dabei hatten, diese Easter Egg in der animierten Serie zu verstecken:
Easter Eggs und Hidden Treasures in der Netflix Oberfläche
Übrigens verbergen sich auch hinter der Netflix-Oberfläche immer wieder verschiedene geheime Funktionen und Hinweise. Dass sich die gesamte Oberfläche verändert, wenn man bei "Stranger Things" den falschen Knopf drückt, und wie man sein Netflix optimieren kann, zeigt dieses Video:
One more thing: Netflix' Hasen-Produktion
Wer alle Easter Eggs gefunden hat, kann sich noch an eine ganz außergewöhnliche Netflix-Produktion wagen: In "Watership Down" dreht sich alles um – Hasen, das Titelbild dieser Story zeigt es an. Es ist ein Remake des klassischen Parabel-Stoffes von Richard Adams und ist trotz des Niedlichkeitsfaktor des Häschen eher schwere Kost. Aber das passt vielleicht auch einfach zum originären Anlass des "Festes", zumindest an den Kar-Tagen.

Dieser Beitrag erschien vorab im von sAWE.tv unterstützten redaktionellen Bereich der App WhatsOnFlix?.

-->