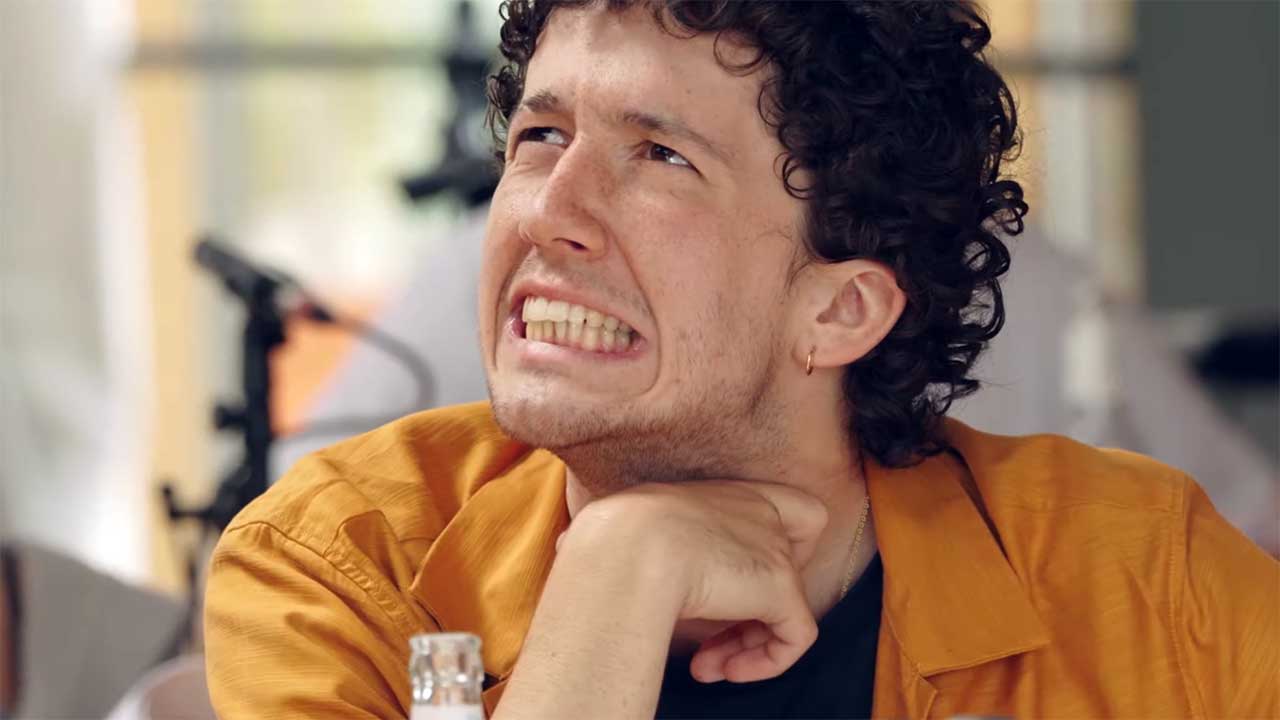 Vor genau einer Woche erst ist die zweite Staffel des deutschen Netflix Originals "How to Sell Drugs Online (Fast)" live gegangen, jetzt hat der Streaming-Anbieter offiziell bekannt gegeben, dass es weiter gehen wird. Und nicht nur das, die dritte Staffel der bildundtonfabrik-Produktion ist bereits aktiv in der Mache, erste Anfänge wurden bereits in Köln gemacht, wie wir auch anhand der Table-Reading-Einblicke sehen können, die im zur Ankündigung veröffentlichten Video zu beobachten sind.
"Ihr wollt mehr Stoff, ihr kriegt mehr Stoff 💊 How to Sell Drugs Online (Fast) Staffel 3 befindet sich in Produktion 💊 Table Read: Fertig geladen 💊 Dreharbeiten: Werden geladen 💊"
Die aktuell am meisten in Deutschland gestreamte Serie (Überraschung, bei aktuellen Releases diesen Kalibers, aber schreibt sich halt gut bei PR-Mitteilungen…) wird weiterhin von den Showrunnern Matthias Murmann und Philipp Käßbohrer geleitet, in der dritten Staffel wird aber niemand geringeres als Arne Feldhusen als Regisseur zum Team stoßen, der ja bereits mit Bjarne Mädel im Zuge der Serie "Der Tatortreiniger" formidabel abgeliefert hatte. Langston Uibel, den man aus den Netflix-Produktionen "Unorthodox" (Axmed) und "Dogs of Berlin" (Raphael Bou'Penga) kennt, komplettiert zudem den Cast, der ansonsten mit den Hauptdarstellern Maximilian Mundt (Moritz), Danilo Kamperidis (Lenny), Damian Hardung (Dan), Lena Klenke (Lisa) und Lena Urzendowsky (Kira) in gewohnter Manier bestehen bleiben wird.
Wann die dritte Staffel "How to Sell Drugs Online (Fast)" zu sehen sein wird, ist noch unklar, gerade auch vor dem Hintergrund der noch immer und vor allem unvorhersehbar lange anhaltenden Coronavirus-Pandemie. Klassisch hätte man nach den Releases der ersten beiden Staffeln in Mai 2019 und Juli 2020 unter Berücksichtigung des großen Erfolges und der frühen Verkündung erneut von einem (vielleicht Früh-)Sommer-Release im nächsten Jahr gesprochen. Wir halten euch auf dem Laufenden! Bis dahin könnt ihr ja unser Fehlersuchbild zur Serie lösen…