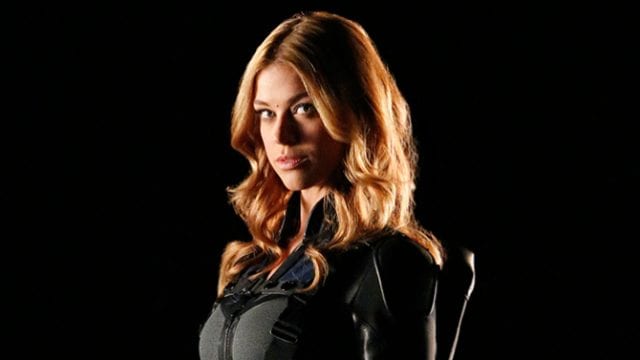 Erneute Erweiterung für das S.H.I.E.L.D.-Universum: ABC hat laut Variety eine weitere Serie aus dem Marvel-Universum bestellt. Im Mittelpunkt sollen die beiden S.H.I.E.L.D.-Agents Bobbi Morse und Lance Hunter stehen. Damit würde die Serie eine Art Spin-Off zu Agents of S.H.I.E.L.D. sein, denn die beiden Agenten mischen aktuell ja auch in der Serie die Handlung der zweiten Staffel gehörig auf.
Der Arbeitstitel lautet "Marvel's Most Wanted", und die beiden Agents of S.H.I.E.L.D.-Produzenten Jeffrey Bell unf Paul Zbyszewski sind mit dem Schreiben und Produzieren des Piloten beauftragt worden. Sie sollen bei Auftragserteilung dann auch Showrunner der Serie werden, gleichzeitig natürlich Executive Producers. Auch Marvels TV-Chef Jeph Loeb soll bei der Serie ein gewichtiges Wörtchen mitreden. Die Serie soll das Zusammenleben der beiden Agenten näher beleuchten, die schonmal verheiratet waren und im S.H.I.E.L.D.-Team von Director Coulson wiedervereinigt wurden. Zwischen beiden existiert so eine Art Hass-Liebe, von daher könnte es ganz spannend werden, wie man diese Serie entwickeln möchte. Gut möglich ist es derzeit wohl auch, dass aus dem Piloten lediglich ein Special wird. Ich hoffe nicht, dass die beiden Charaktere dadurch der Hauptserie entzogen werden.
Marvel's Agents of S.H.I.E.L.D. geht gerade in die dritte Staffel, im Frühjahr geht die weitere S.H.I.E.L.D.-Serie Agent Carter in die zweite Staffel.
via: Variety