Wie so oft in letzter Zeit ist Amazon Prime Video mal wieder der letzte Streamingdienst, der eine Vorschau auf den neuen Monat liefert – den Juli 2022. Interessant aus meiner Sicht dürfte die Serie "The Terminal List" mit Chris Pratt sein, außerdem Staffel 2 von "The Flight Attendant" und die deutsche Comedy-Produktion "One Mic Stand". Worauf man sich sonst noch freuen kann – hier kommt die Übersicht.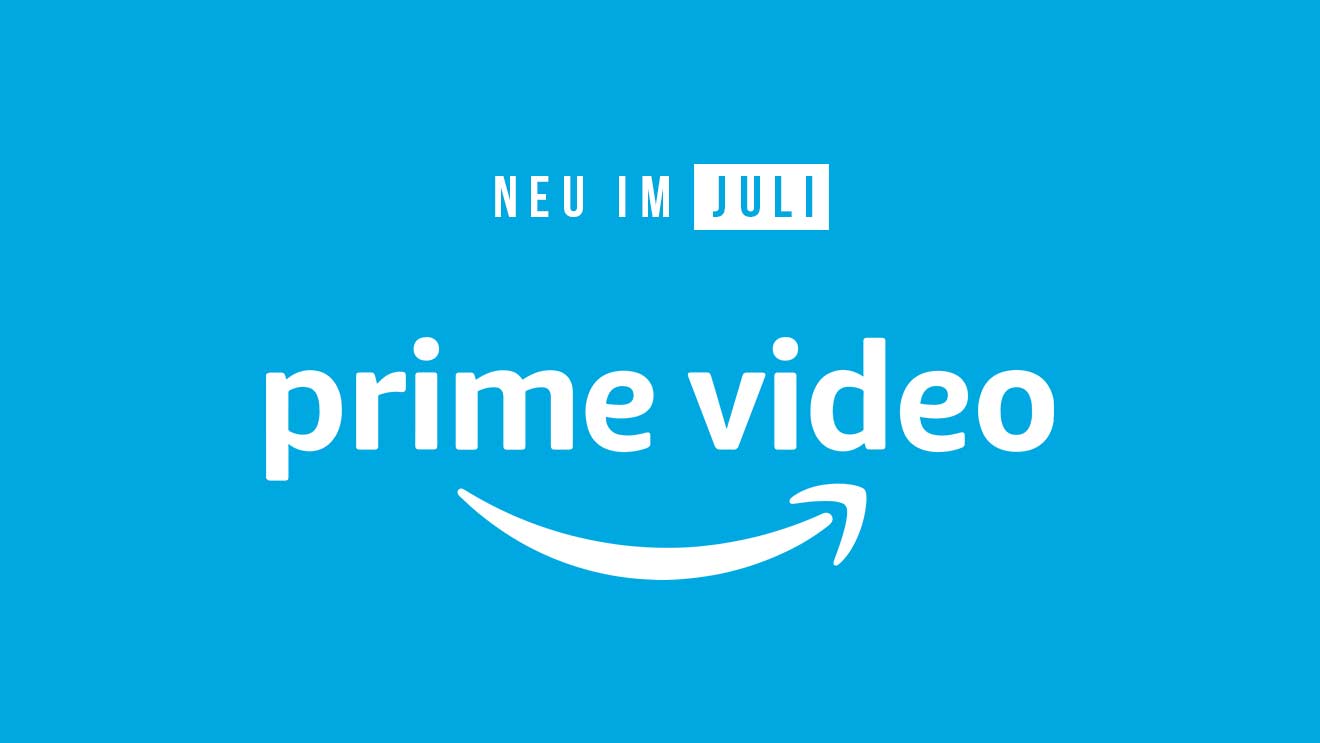 The Terminal List, Staffel 1 – ab 1. Juli 2022
"The Terminal List" geht mit Chris Pratt an den Start. James Reece (Chris Pratt) kehrt als einziger Überlebender seiner SEAL-Einheit von einer riskanten und geheimen Mission zurück, bei dem sein Team in einen tödlichen Hinterhalt geriet. Schuldgefühle und widersprüchliche Erinnerungen an das Ereignis belasten den offenbar traumatisierten Soldaten, als er zu seiner Familie zurückkehrt. Plötzlich tauchen jedoch Beweise auf, die nahelegen, dass Reece verraten wurde und jemand anders für den Tod der Soldaten verantwortlich sind. Auf der Suche nach der Wahrheit begibt sich Reece in tödliche Gefahr und muss dabei auch um die Sicherheit seiner Familie bangen. Mehr dazu gibt's hier.
The Flight Attendant, Staffel 2 – ab 29. Juli 2022
"The Flight Attendant" geht in die 2. Runde: Die Serie mit Kaley Cuoco (The Big Bang Theory") in der Hauptrolle läuft seit April 2022 bei HBO Max in den USA und hat jetzt auch ein deutsches Startdatum bekommen: Ab dem 29. Juli 2022 läuft die Fortsetzung bei Amazon Prime Video. Im Fokus steht wieder Flugbegleiterin Cassie, gesielt von Kaley Cuoco. Nachdem ihr Jetset-Partyleben in der ersten Staffel durch eine unerwartete Verschwörung entgleiste, versucht Cassie nun in Staffel 2, in Los Angeles auszunüchtern und ihr Leben wieder auf die Reihe zu bekommen. Klingt erstmal nach weniger Fokus auf den Alkoholkonsum. Parallel arbeitet sie allerdings als CIA-Informantin, um nach den Eskapaden aus Staffel 1 selbst nicht zu lange hinter Gitter zu müssen. Doch bald erhält sie einen internationalen Auftrag und wird in einen weiteren, komplizierten Fall verstrickt. Ihr Doppelleben kann sie natürlich nicht lange in ihrem Umfeld geheim halten und verrät, in was sie verwickelt ist. Mehr zu Staffel 2 gibt's in diesem Beitrag.
One Mic Stand, Staffel 1 – ab 15. Juli 2022
"One Mic Stand" steht bei Amazon Prime Video in den Startlöchern: In der Amazon Original Show treffen fünf gefeierte deutsche Comedians auf prominente Persönlichkeiten ohne Stand-up-Erfahrung und laden sie in ihre Welt ein – auf die Bühne vor großes Publikum für ihren ersten Comedy-Auftritt. Wir hatten im Vorfeld schonmal über das Konzept berichtet, jetzt stehen das Startdatum und die Besetzung fest: Alle fünf Episoden stehen ab 15. Juli 2022 exklusiv auf Prime Video zum Streamen bereit. Moderator wird Comedian Tedros 'Teddy' Teclebrhan sein. "One Mic Stand" begleitet fünf Teams, jeweils aus erfahrenen Bühnen-Comedians und prominenten Stand-up-Anwärter:innen, auf dem Weg zum ersten Comedy-Auftritt der Prominenten – und zwar auf der großen Showbühne. Die erfahrenen Comedians zeigen den Comedy-Neulingen in "One Mic Stand" auch, wie es richtig geht. Zuschauer:innen können sich in jeder Episode auf einen Stand-up-Auftritt der versierten Comedy-Stars freuen. Mehr dazu gibt's hier.
Amazon Prime Video: Alle weiteren Serien, Staffeln und Filme im Juli 2022
1. Juli
"The Terminal List" – Staffel 1
"Doom Patrol" – Staffel 3
3. Juli
"Godzilla: King Of The Monsters"
"Takeover: Voll vertauscht"
4. Juli
"Bergman Island"
"Hangover"
"Hangover 2"
"Hangover 3"
8. Juli
"Warriors On The Field" – Staffel 1
10. Juli
"Evil Next Door"
11. Juli
"Damaged Goods" – Staffel 1
"Krass Klassenfahrt"
13. Juli
"Boiler Room"
15. Juli
"One Mic Stand" – Staffel 1
"Don't Make Me Go"
"Sweethearts"
18. Juli
"Escape From Mogadishu"
"Project Gemini"
20. Juli
"An Impossible Project"
22. Juli
"Vanguard"
"Der Goldene Handschuh"
"Anything's Possible"
24. Juli
"The Last Full Measure"
29. Juli
"Paper Girls" – Staffel 1
"The Flight Attendant" – Staffel 2
"After The Sunset"
30. Juli
"Killing Gunther"

-->