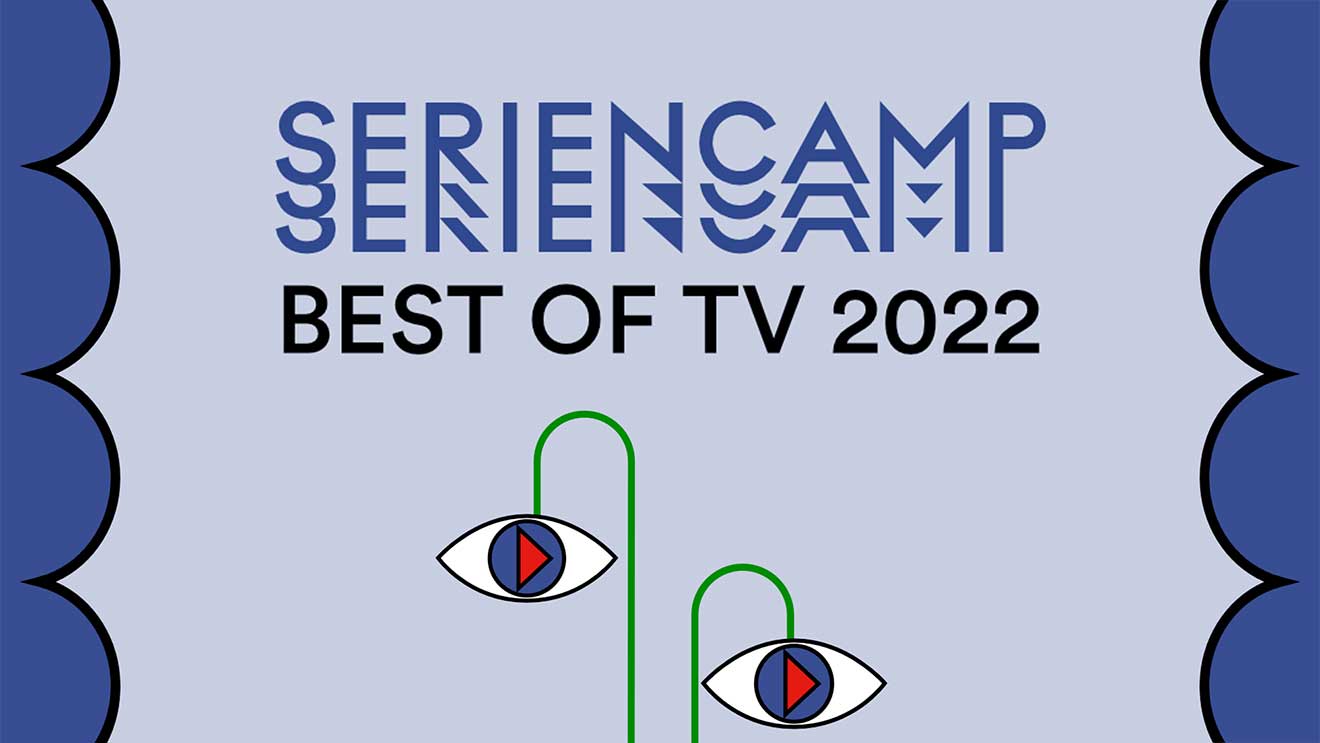 Wir haben hier im Blog ja traditionell zwischen Weihnachten und Neujahr unsere persönlichen Jahresrückblicke der Team-Mitglieder, aber wenn euch die sechsfache Expertise nicht ausreicht, sei euch diese Auswertung vom Seriencamp nahegelegt. Das Serien-Festival hat 35 Serienkritiker:innn nach ihren Highlights des TV-Jahres gefragt. Auch ich durfte meine Meinung einwerfen, aber wie ihr bei unseren AWESOMER:INNEN-Serienjahren bereits zu sehen bekommen habt, kann das ganz schnell ziemlich weit auseinanderdriften. Entsprechend interessiert war auch ich, die finale Auswertung dieser kleinen Umfrage zu sehen zu bekommen.
Die besten neuen Serien des Jahres 2022
Jede:r Kritiker:in durfte eine persönliche Top 10 zusammenstellen, wobei der erste Platz zehn Punkten entsprach, der zweite Platz neun Punkten, und so weiter. Entsprechend gewichtet ergibt sich aus allen 350 Wertungen diese Top 20 der besten Serien des abgelaufenen Jahres:
Platz 20: "THE DROPOUT" (Disney)
Platz 19: "THE REHEARSAL" (Sky)
Platz 18: "PAPER GIRLS" (Amazon)
Platz 17: "NEULAND"
Platz 16: "ABBOTT ELEMENTARY" (Netflix)
Platz 15: "OH HELL" (MagentaTV)
Platz 14: "1899" (Netflix)
Platz 13: "HEARTSTOPPER" (Netflix)
Platz 12: "PACHINKO" (AppleTV)
Platz 11: "A LEAGUE OF THEIR OWN" (Amazon)
Platz 10: "BECOMING CHARLIE" (ZDFneo)
Platz 9: "WEDNESDAY" (Netflix)
Platz 8: "STATION ELEVEN" (STARZPLAY/LIONSGATE)
Platz 7: "YELLOWJACKETS" (Sky)
Platz 6: "THE RINGS OF POWERR" (Amazon)
Platz 5: "INVENTING ANNA" (Netflix)
Platz 4: "HOUSE OF THE DRAGON" (Sky)
Platz 3: "ANDOR" (Disney)
Platz 2: "SEVERANCE" (AppleTV)
Platz 1: "THE BEAR" (Disney)
Oha, mit "The Bear" ganz Oben hätte ich jetzt nicht gerechnet gehabt! Ich glaube, ich habe die (auch meiner Meinung nach besonderen) Serie auf meiner persönlichen Liste auf Rang Sechs gehabt. Bei mir hatte "Severance" gewonnen (Überraschung…), "Andor" und "House of the Dragon" waren auch in den Top 5. Allerdings auch "Peripherie", das im breiten Kritiker:innen-Deutschland wohl weniger gut angekommen ist als bei mir. Einige Serien wie mein eingebrachtes "Extraordinary Attorney Woo" waren leider gar nicht erst in der ursprünglichen Version der Abstimmung, an dieser Form der Vorauswahl soll aber im nächsten Jahr geschraubt werden.
Die beste neue Staffel 2022
Bei den etablierten Serien haben "Better Call Saul" und "The White Lotus" die Würdigung der besten neuen Staffel im Jahr 2022 erhalten.
Streaming-Plattform des Jahres 2022
Schaut man sich in bester Emmy-Manier die Performance der Streaming-Anbieter an, so fällt mit Blick auf die oberen Plätze auf, dass Disney überraschend gut hat punkten können. Alle Stimmen der Umfrage ergeben folgendes Bild:

Netflix (293 Punkte)
Apple (252 Punkte)
Sky (177 Punkte)
Disney (172 Punkte)
Amazon (150 Punkte)
ZDFneo (76 Punkte)
Starzplay/Lionsgate (62 Punkte)
RTL+ (45 Punkte)
MagentaTV (42 Punkte)
ARD (30 Punkte)
Warner (17 Punkte)
Arte (16 Punkte)
Paramount+ (6 Punkte)

Ist Netflix somit am besten? Nicht wirklich. Die Punkte kam über die schiere Masse an (okayen bis überdurchschnittlichen) Eigenproduktionen. Die wirklich großen Formate haben andere Anbieter rausgehauen, weshalb bei direkter Erfragung der bedeutendsten Plattformen des Jahres 2022 unter den deutschen Kritiker:innen auch AppleTV+ mit 45 Prozent gewonnen hat, gefolgt von Disney+ (16,1%), erst dann folgt Netflix (12,9%).

-->