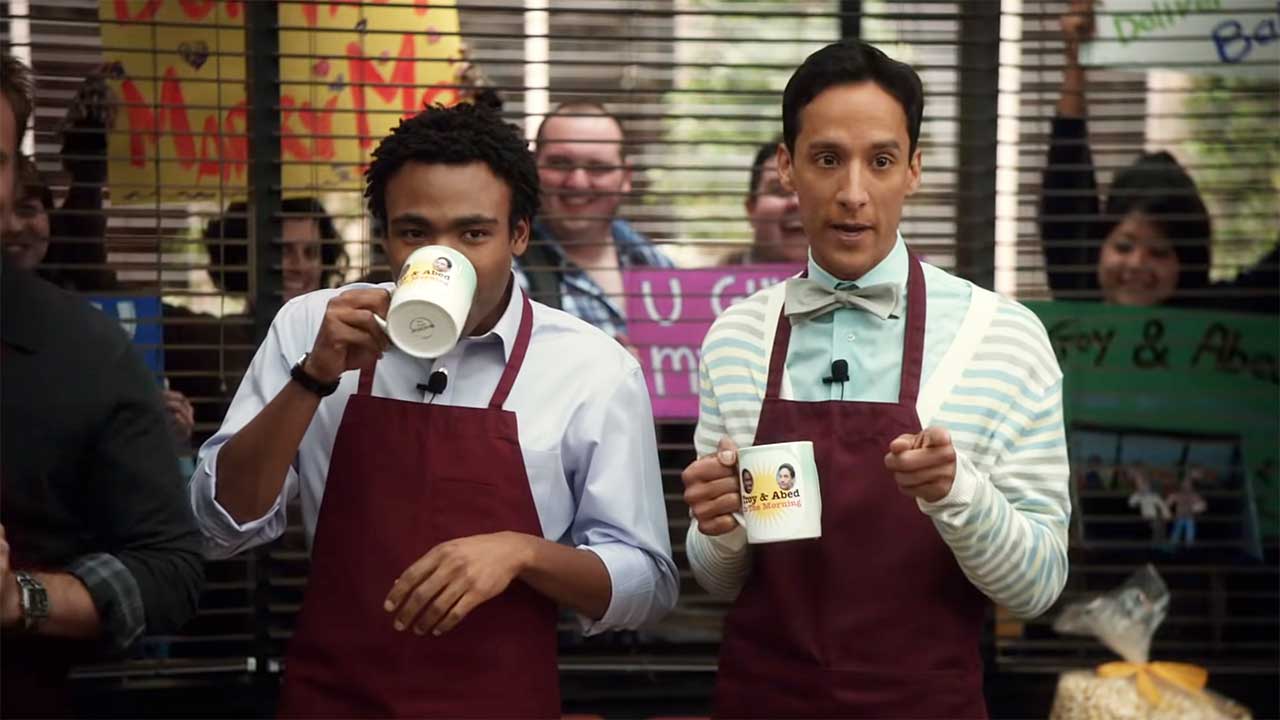 Dass "Community" bei Netflix endlich auch in Deutschland ein Streaming-Zuhause gefunden hat, freut mich als Fan der Serie ja sehr und dürfte dazu führen, dass ich bei Zeiten endlich mal den angedachten Rerun starten werde. Auch ein Grund dafür: "Troy and Abed in the Mooooorning!". Donald Glover hat "Community" eh verdammt gut getan, aber gerade seine Bromance als Troy mit Abed war und ist und bleibt einfach der Knaller. Netflix UK & Ireland hat dem dynamischen Duo einen Zusammenschnitt gewidmet, der uns alle über die Staffeln verteilten Segmente der vielleicht besten Morning Show der Fernsehgeschichte (oder zumindest die treffendste Parodie auf das kuriose Format-Genre) zeigt. Ab dafür!
"This is every single episode of Troy and Abed in the Morning featured in seasons one to six of Community – now streaming on Netflix."
Noch mehr sehenswerter "Community"-Stuff: Vor Kurzem hatte ich noch das unterhaltsame wie interessante Diskussions-Panel mit Cast und Produzenten der Serie verbloggt und die Easter-Egg-Sammlung ist auch einen Blick wert. Ansonsten findet ihr alles weitere zur Comedy-Serie bei uns im Blog-Archiv.