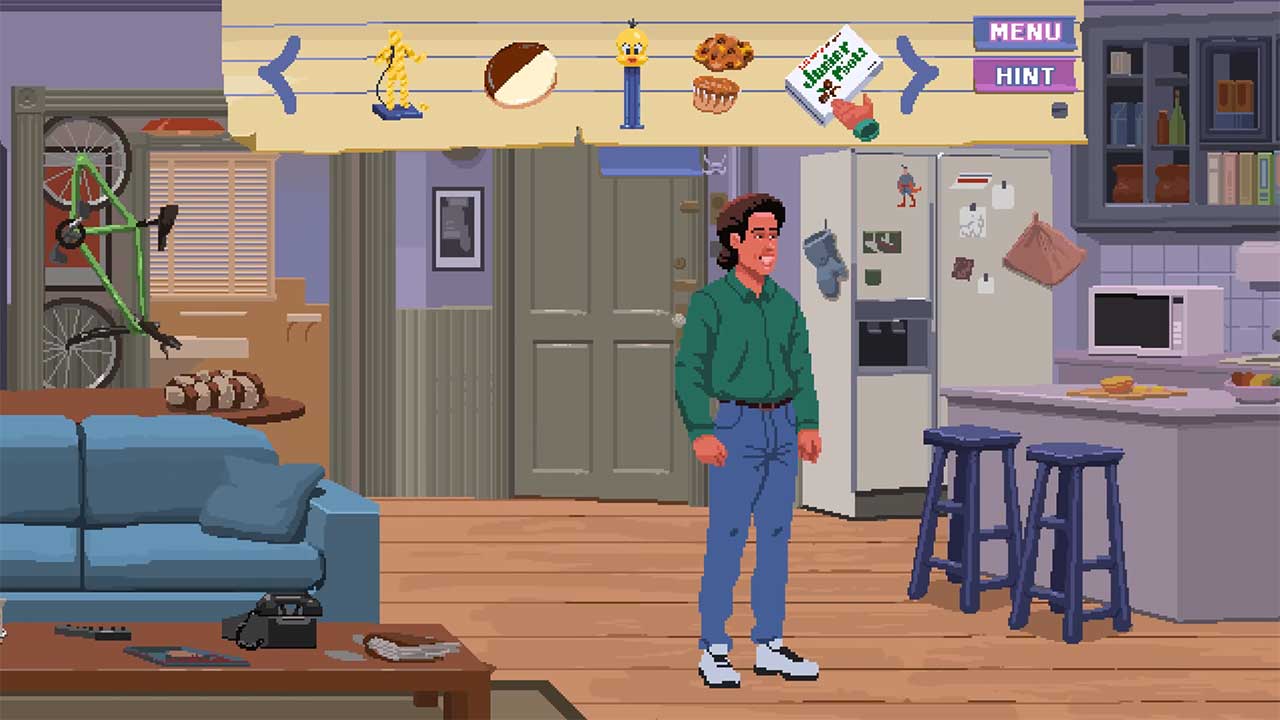 2016 hatte ich hier im Blog mal über ein kostenlos spielbares "Seinfeld"-Adventure-Game berichtet, das hier sieht aber nochmal um ein paar Ecken cooler aus! Jetzt soll ein richtiges Point-and-Click-Videospiel werden und der erste Trailer ("The Unofficial Pitch") zeigt eine wundervoll nostalgische Pixel-Grafik der aus der Sitcom bekannten Charaktere.
"You may be thinking, 'You idiots, why would you make a game based on a sitcom that last aired over 20 years ago and potentially incur the wrath of lawyers like Reddit user Dingdongs313 warned you about?' But yes, OK, actual lawyers also warned us to not touch it. (Although some of you may also suggest it's worth us taking the risk of huge financial debt as long as you get to play the game.) Turns out Seinfeld is actually still an incredibly relevant show whose relatability is timeless, with the show's streaming rights bought by Netflix recently for half a billion dollars. "
Unter SeinfeldGame.com findet ihr viele weitere Informationen zum Videospiel, das übrigens nicht von "irgendwem" programmiert und gestaltet wird. Jacob Janerka, der mit dem Point'n'Click-Adventure "Paradigm" bereits hat Erfahrungen (und Erfolg) sammeln können, hat sich mit Ivan Dixon zusammengetan, der unter anderem bereits für serielle Formate wie "Rick & Morty", "Adventure Time" oder auch "The Simpsons" Pixel-Grafiken erstellt hat. Der Trailer trägt übrigens den Titel "The Unofficial Pitch", da es sich hierbei quasi um einen indirekten Pitch-Versuch handelt, der Rechtinhaber der TV-Sendung davon überzeugen soll, dass die Leute da draußen so einen Videospieltitel gerne spielen würden. Also, ich wäre definitiv dabei und kann mir das zudem auch noch für viele andere Fernsehserien verdammt gut vorstellen!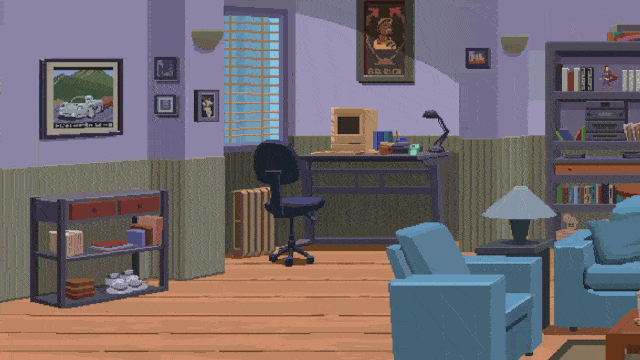 via: reddit

-->