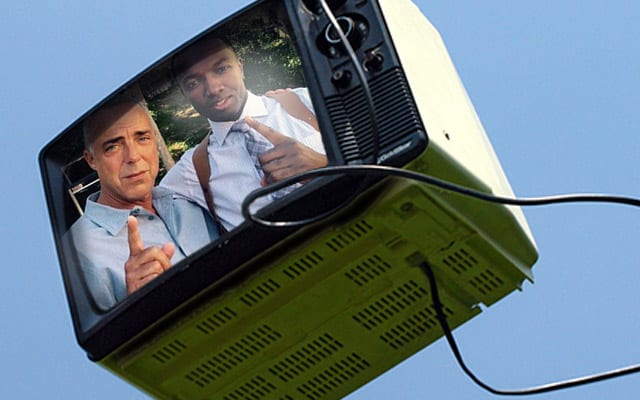 Wer die letzten Ausgaben der "Durch die Woche mit…" Rubrik von mir verfolgt hat, der hat sicher schon bemerkt, dass ich mich teilweise sehr schwer mit der Aufgabe tue, spannende Dinge für euch im Fernsehen zu entdecken. Das liegt zum einen daran, dass ich sehr selektiv Serien schaue, ich also nicht so einfach zu jeder Show eine Meinung habe, und zum anderen daran. dass es oft auch nichts in meinen Wochen gab.
Doch endlich (endlich!) habe ich einen großen Aufhänger in dieser Woche: Am Freitag (11. März) startet die 2. Staffel einer Serie, die ich sehr mag. Und das beste: Es gibt diese Woche sogar drei Serienpremieren! Whohow!
Montag
Am Montag heißt es, deutsche Sender schauen, die 5. Staffel Dr. Who wird auf Einsfestival fortgesetzt. Um 20:15 kommt S05E08 Hungrige Erde und danach um 21:00 Uhr S05E09 Kaltblütig. Dienstag und Mittwoch gibt es übrigens auch Dr. Who Doppelfolgen auf Einsfestival – endlich werden unsere Gebühren sinnvoll ausgegeben.
Falls ihr es nicht so mit Dr. Who habt, dann schaut doch einfach auf Pro7 die 5. Folge der neuen Akte X Staffel mit dem Namen Babylon. Um 21:10 Uhr geht es los, leider auch mit der miesen Synchronstimme :-(
Dienstag
Dienstag ist fest besetzt mit Better Call Saul. Auf Netflix erscheint immer Dienstags – es ist eben keine Eigenproduktion und deswegen muss immer eine Woche gewartet werden – eine neue Folge des Breaking Bad Spin Offs. Die ersten drei Folgen waren großartig, aber so langsam könnte dann doch mehr passieren, vielleicht ja in dieser Woche.
Eine echte US Premiere haben wir am Dienstag auch und zwar startet Damien. Die Serie basiert auf der Horror-Kinofilmreihe The Omen und thematisiert den nun erwachsen gewordenen Damien. Die Serie startet auf dem US Kabelsender Arts & Entertainment Network.
Mittwoch
…und die nächste US Premiere: Am Mittwoch sehen wir die neue Serie Of Kings and Prophets. Ich kann mir nicht helfen, aber irgendwie erinnert die Sendung verdammt stark an Game of Thrones, oder? ABC hat 13 Folgen davon geordert, wir sind gespannt.
Of Kings and Prophets New Extended Trailer (HD)
Donnerstag
Der dritte und letzte US Neustart in dieser Woche: Underground thematisiert die traurige Zeit der Sklaverei in den USA und wird auf dem Sender WGN America ausgestrahlt. Christopher Meloni, Stabler aus Law and Order, ist unter anderem dabei. Der Sender bestellte 10 Folgen der Dramaserie.
WGN America's Underground "First Look"
Freitag
Das Highlight kommt zum Schluss. Amazon ruft meinen aktuell liebsten Fernsehkommissar zurück zur Arbeit. Bosch, die Serie um den Polizisten Harry Bosch, setzte sich gegen diverse Konkurrenzpiloten auf Amazon durch und wurde zu guter letzt sogar noch für eine weitere Staffel verlängert. Das Review zur ersten Staffel (spoilerarm) findet ihr hier. Sofern die neue Staffel an die erste anknüpft, dann werden wir auch diesmal viel Spaß mit Bosch haben.
Bosch - Season 2 Official Trailer | Prime Video
Samstag
Am Samstag läuft nichts erwähnenswertes, weswegen ihr wunderbar Bosch fertig schauen könnt. Alternativ könnt ihr euch um den armen Frank Underwood kümmern, der möchte auch endlich fertig geschaut werden.
Sonntag
Am Sonntag erinnern wir immer gerne an die Serienklassiker. Wie wäre es, ihr schaut auch mal einen unserer Retro-Tipps: Ganz egoistisch würde ich da beispielsweise das A-Team vorschlagen oder auch gerne King of Queens. Wenn ihr hier klickt, dann seht ihr alle unsere Retro-Artikel und dann sucht ihr euch einfach was schönes aus.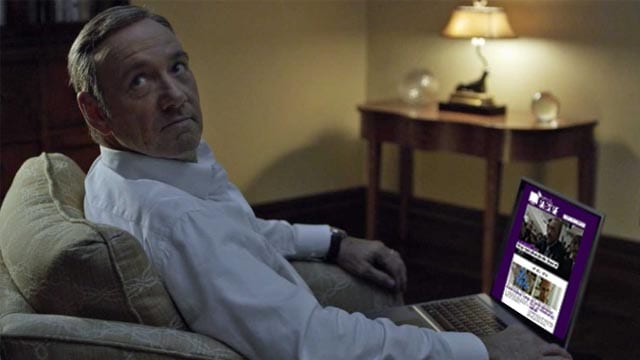 …auch Frank Underwood würde sAWE.tv lesen: Kommt gut in die neue Woche!

-->