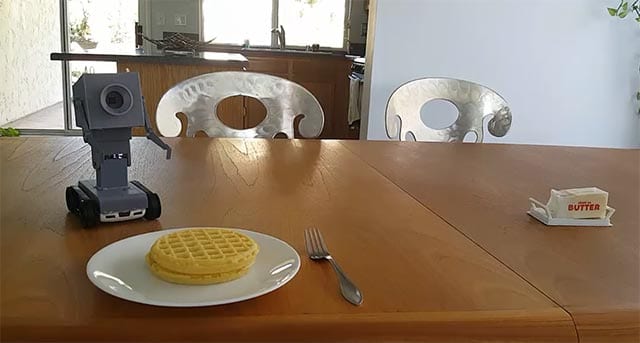 Hach, wie großartig! YouTuber ESDEV hat den "Pass The Butter"-Roboter aus "Rick and Morty" nachgebaut. Genauer gesagt 3D-gedruckt und noch ist es nur ein Prototyp, aber wie goldig ist der kleine Racker denn bitteschön?! Ich freue mich schon auf die fertige Version und dann will er auch die Baupläne dazu online stellen und wir alle können uns so einen Küchentischhelfer bauen (wenn wir es denn können)!
"the base is from a 'I-spy Mini Wireless Wifi App-control Spy Tank Rc Car'"
Hier noch einmal das Original, solltet ihr es nicht gesehen haben (was mich sehr traurig für euch stimmt… Nachholen!!!).
via: neatorama