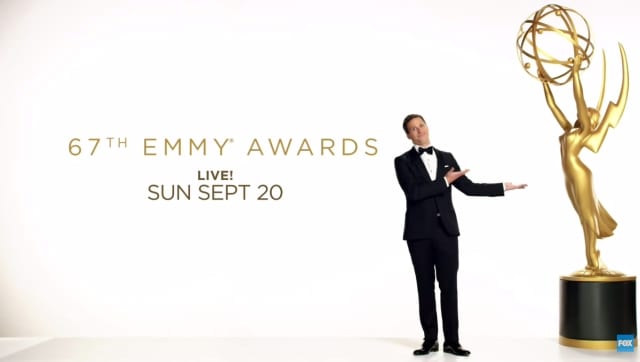 In knapp einem Monat ist es wieder soweit: Die alljährlichen Emmy Awards werden verliehen – dieses Jahr bereits zum 67. Mal. Als Moderator der bedeutendsten Fernsehpreisverleihung der USA wird Andy Samberg auftreten, der neben seinem Comedian-Dasein auch Film- und Seriendarsteller (u.a. Saturday Night Live und Brooklyn Nine-Nine) ist.
Gerade bei Live-Shows mit einer so hohen, vor allem internationalen Reichweite wie den Emmys gibt es für die Moderatoren strenge Regeln. Eine davon ist, sich gewählt auszudrücken und Schimpfwörter oder obszöne Begriffe vollkommen zu vermeiden. Der Komiker George Carlin brachte 1972 einen Monolog unter dem Titel "Seven Words You Can Never Say on Television" hervor. Und gerade daraus hat sich Andy Samberg nun einen Spaß gemacht, denn in der ersten Promo für die diesjährigen Emmys verwendet er bewusst sieben zweideutige Wörter, die zwar "dreckig" klingen, aber eine ganz gewöhnliche Bedeutung haben und damit grundsätzlich keiner Zensur unterliegen.
"We've all heard about the seven dirty words you can't say on TV. But what about the seven words that sound dirty that you can say?"
Hört sie euch selbst an:
Die 67. Emmy Awards werden am 20. September 2015 auf Fox ausgestrahlt – ob Andy die Wörter aber wirklich in seine Moderation einbaut, darf gespannt erwartet werden.
via: Entertainment Weekly