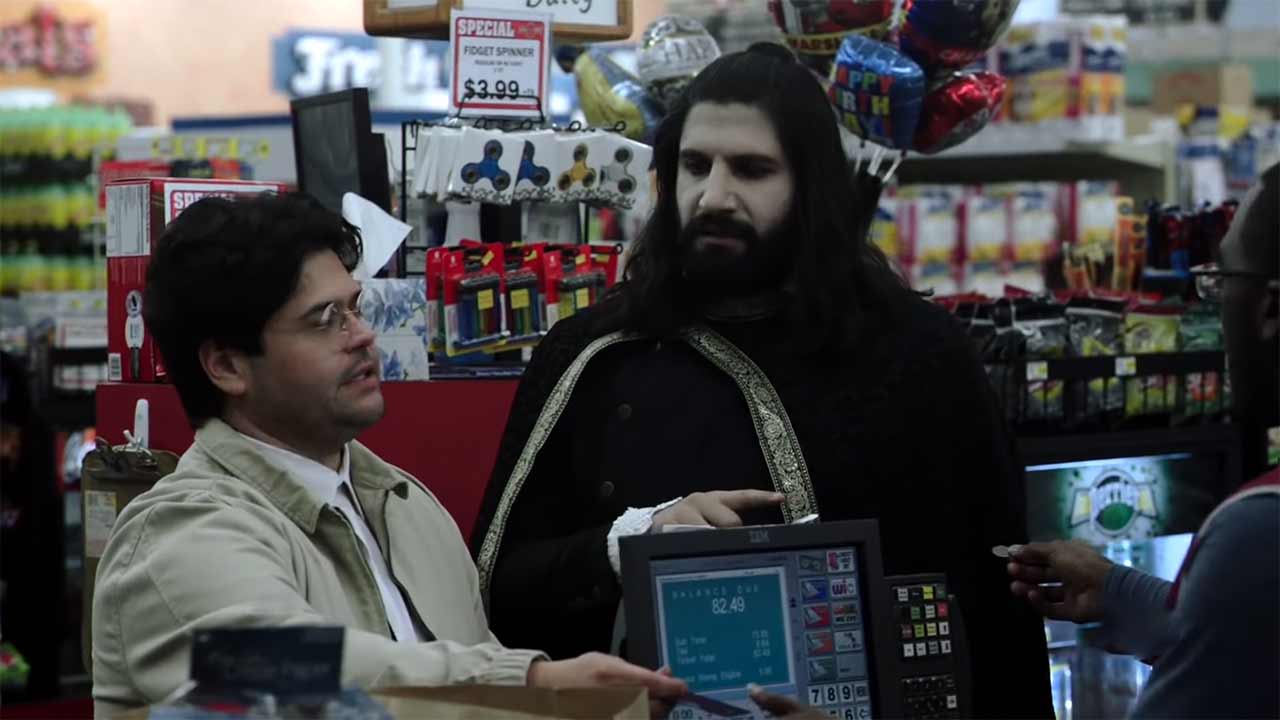 "5 Zimmer, Küche, Sarg" (oder halt im Original "What We Do in the Shadows") war 2014 eine willkommene Abwechslung im Filmbereich. Die Mockumentary-Comedy, die unter anderem von "Flight of the Conchords"-Sänger und "Legion"-Darsteller Jemaine Clement erdacht worden war, hat erfrischend das damals gehypte Thema Vampire aufs Korn genommen und Horror-Elemente mit Film-Blödsinn vereint, ohne dabei total plump zu sein. Und jetzt steht doch tatsächlich endlich die Serienfassung davon vor der WG-Tür!
Ab 27. März läuft "What We Do in the Shadows" auf FX und ein erster Trailer zeigt, dass wir uns durchaus drauf freuen dürfen (alleine schon wegen Matt Berry!):
Bereits aus der Welt von "What We Do in the Shadows" entlehnt sind übrigens die Geschichten des neuseeländischen Polizei-Duos in "Wellington Paranormal".