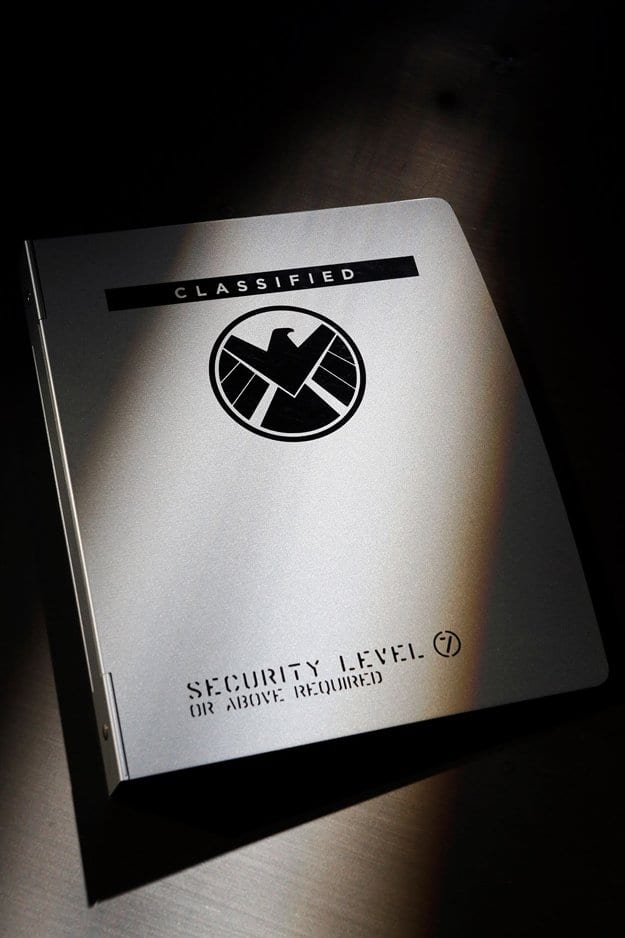 Die Neuigkeit ist eigentlich nur jenes Teaserbild, das ihr oben sehen könnt und die Feststellung, dass es die Serie auf jeden Fall geben wird. In der heutigen Zeit das ja alles nicht so sicher. Was das Bild allerdings genau bedeuten soll, weiß ich auch nicht so recht, weswegen ich das einfach benutze, um mal wieder einen Beitrag zu der Serie zu verfassen.
Was ich nämlich besonders cool finde und eben erst wirklich bemerkte, ist, dass Joss Whedon zwar Autor und Regisseur der Serie ist, Jeph Loeb alledings ausführender Produzent. Wer Jeff Loeb ist, fragt ihr da? Natürlich auch ein Entscheider bei der Serie "Smallville", die so gut ist, dass sie als Comics weitergeführt wird, aber vor allem noch aucher ein ganz toller Comic-Autor, der es zusammen mit Tim Sale schaffte, Batman für mich interessant zu machen. Namentlich geht es da vor allem um die "Halloween"-Serie der beiden, die in allen Belangen einfach ein klassiches Kunstwerk ist. Abr das ist Comicnerdblabla und gehört vielleicht eher in meinen eigenen Blog.
Jedenfalls hab ich da auch noch was zu zitieren. Guckt mal:
Clark Gregg reprises his role of Agent Phil Coulson from Marvel's feature films as he assembles a small, highly select group of Agents from the worldwide law-enforcement organization known as S.H.I.E.L.D. Together they investigate the new, the strange, and the unknown across the globe, protecting the ordinary from the extraordinary.
Coulson's team consists of Agent Grant Ward (Brett Dalton), highly trained in combat and espionage, Agent Melinda May (Ming-Na Wen) expert pilot and martial artist, Agent Leo Fitz (Iain De Caestecker); brilliant engineer and Agent Jemma Simmons (Elizabeth Henstridge) genius bio-chemist. Joining them on their journey into mystery is new recruit and computer hacker Skye (Chloe Bennet).
From Executive Producers Joss Whedon (Marvel's The Avengers, "Buffy the Vampire Slayer"); Jed Whedon & Maurissa Tancharoen, "Marvel's Agents of S.H.I.E.L.D." pilot co-writers ("Dollhouse," "Dr.Horrible's Sing-Along Blog"); Jeffrey Bell ("Angel," "Alias"); and Jeph Loeb ("Smallville") comes Marvel's first TV series. "Marvel's Agents of S.H.I.E.L.D." is produced by ABC Studios and Marvel Television.
Wie Agent Caulson in das Marvel-Bewegtbild-Universum zurückkehrt, wissen wir leider nicht und wird auch auf dem Panel der Comic Con nicht verraten werden. Allerdings bin ich mir tausend… nein, eine-Million-prozentig (oder was ist gleich noch mehr als eine Million?) sicher, dass Joss Whedon das ganz toll und clever lösen wird. Weil Geschichten erzählen, das kann er. (via)

-->