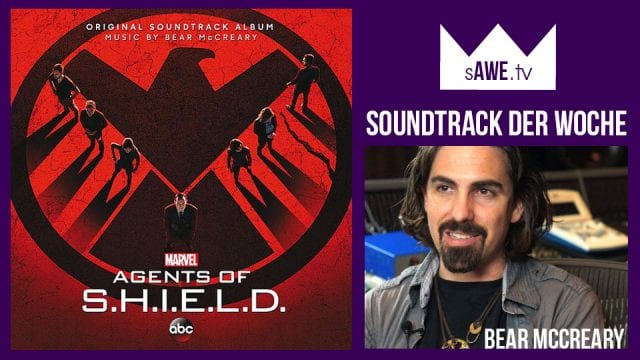 Die Serie – darum geht's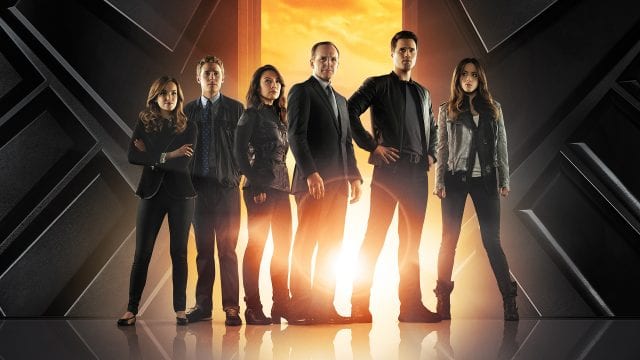 Marvel's Agents of S.H.I.E.L.D. ist Teil des Marvel Cinematic Universums. Sie wurde von Joss und Jed Whedon entwickelt und stellt die Marvel-Geheimdienstorganisation S.H.I.E.L.D. in den Mittelpunkt der Handlung. Diese ist zum Beispiel schon aus den Avengers-Filmen bekannt, was auch für die Hauptfigur, Agent Phil Coulson, gilt. Der ist eigentlich im Film Marvel's The Avengers gestorben, kehrt aber in der Serie zurück – wie das geht, wird im Laufe der Serie noch ganz charmant erklärt. Auch Gaststars aus den Originalfilmen haben ihren Auftritt in der Serie, zum Beispiel Samuel L. Jackson als S.H.I.E.L.D.-Director Fury. Außerdem werden tragende Rollen vor allem in der zweiten Staffel von bekannten Schauspielern besetzt, unter anderem von Edward James Olmos (Battlestar Galactica) und Kyle MacLachlan (Twin Peaks). Von der Serie gibt es bislang zwei Staffeln, die dritte ist in den USA gerade gestartet. Außerdem gibt es eine weitere Serie, die in dem Marvel-Universum spielt und mit S.H.I.E.L.D. zu tun hat: Agent Carter – diese taucht dann und wann auch schon mit der Originalserie auf.
Agents of S.H.I.E.L.D. Official Trailer
Auch in der Serie selbst spielt die Musik mitunter eine wichtige Rolle. So zum Beispiel in der Folge 19 der ersten Staffel, "The only light in the darkness". Hinweise dazu findet Ihr auf der nächsten Seite.
Extrem jazzig geht's dann los mit der siebten Episode der zweiten Staffel von Agents of S.H.I.E.L.D. In dieser Staffel stehen die mysteriösen Zeichnungen im Mittelpunkt, die nicht nur S.H.I.E.L.D.-Director Coulson ständig zeichnen muss, sondern die auch an vielen anderen Stellen immer wieder auftauchen. Diesmal sehen wir wieder Coulson, der mit einem Messer seine Bürowand verschönert, mit Strichen und Kreisen. Dazu läuft das jazzige Blue Jays Dancing von Bill Gordon – natürlich schön auf Vinyl. Normaler Bürotag, oder?
Marvel's Agents of S.H.I.E.L.D. Season 2, Ep. 7 - Clip 2
Naja, auf jeden Fall schön, das gute alte Vinyl mal in einer Science Fiction-Serie zu sehen. Und es geht noch weiter: Auch Ex-Agent Ward hat seine Musikerfahrung in dieser Folge: Er macht sich in einem Hotelzimmer erstmal fein, hört ein wenig Bill Withers – natürlich den passenden Titel "Who is he? (And what is he to you)". Denn man weiß aktuell nicht: Ist er noch S.H.I.E.L.D.-Sympathisant, gehört er zu Hydra oder spielt er sein eigenes Spiel. Auch schön: Nach einem Schnitt sehen wir Agent Skye, die auf ihrem MP3-Player den gleichen Song hört – tolle Idee, natürlich vor allem dank der Metaebene mit Blick auf den Song(titel).
Der Komponist
Komponist des Score ist Bear McCreary – ihn haben wir im Laufe der Serie schon ein paar Mal vorgestellt; kein Wunder, schließlich ist er als Score-Komponist für TV-Serien ziemlich fleißig. Der Amerikaner ist Jahrgang 1979 und ist mit dem Battlestar Galactica-Soundtrack ab 2004 durchgestartet. Den Score zum damaligen 90-minütigen Pilotfilm schreib er noch gemeinsam mit Richard Gibbs, den Score zu den einzelnen Seasons schreib er dann alleine. Seine Musik begegnet zumindest mir immer wieder, da er immer zufällig jene Serien vertont, die mir auch gefallen: Caprica, The Walking Dead oder Terminator – The Sarah Connor Chronicles zum Beispiel. Außerdem stammen von ihm die Soundtracks zu Black Sails und Outlander – mit beiden Serien kann ich allerdings nicht viel anfangen. Für seinen Main Titel von Da Vinci's Demons hat er einen Emmy gewonnen.
Auf das S.H.I.E.L.D.-Album habe ich schon länger gewartet, da die Serie ja aktuell schon in die dritte Staffel geht. Zu Outlander gab es ja beispielsweise gleich zwei Alben allein für die erste Staffel. Sicher eignet sich die Musik von Outlander auch besser für Releases als bei S.H.I.E.L.D. An fehlendem Material hat es aber offensichtlich wohl nicht gelegen, wie der Komponist in seinem Blog schreibt:
Looking back, I have written a shocking amount of music for this series, since each episode includes an average of 30 minutes of score, and there have been 44 of them to date! So, narrowing the music from Season 1 and Season 2 down to a 79-minute disc was no easy task. However, I'm thrilled with the result. Personally, I think S.H.I.E.L.D. ranks among the strongest albums I've ever put together, because only the best of the absolute best made the cut.
Dieser Beitrag hat mehrere Seiten:

-->