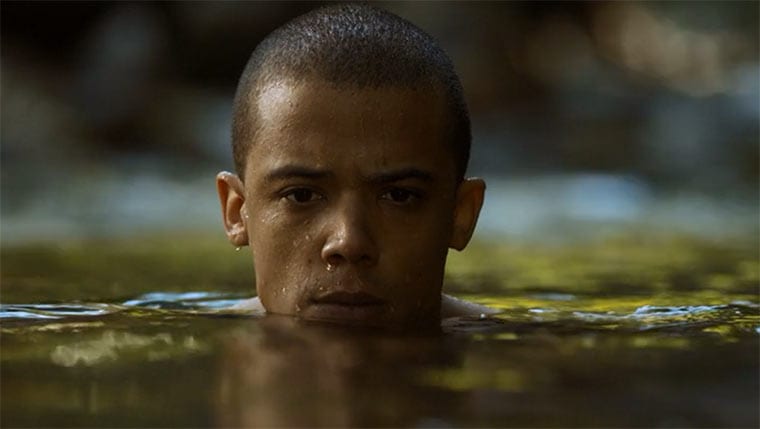 Phew! Da guckt nicht nur Grey Worm komisch aus dem Wasser, diese Folge dürfte in uns allen ordentlich was wachgerüttelt haben. Aber der Reihe nach, zunächst die rund halbstündigen kleinen Nebenhandlungen…
Mance Rayders Wildlinge machen das, was sie am besten können – raiden. Und Ramsay Snow.. ähm Bolton das, was er am liebsten macht – hinterrücks und irre sein. In Daenerys Gefolge geht es da weitaus unterhaltsamer und sommerlicher her. Aus einer Beschneidung eine Liebeserklärung zu basteln, dürften noch nicht allzu viele geschafft haben. Nur Jorah wird ein deutlich entliebt und erhält keinesfalls den "Mitarbeiter des Monats"-Titel… Dürfte noch interessant werden, wie es mit dieser Figur weiter geht, und welche Partei er fortan ergreift. Mich hat jedoch gewundert, dass die "Erklärung" so klein ausfiel. Dass er scheinbar seit Wochen/Monaten(?) nichts mehr weiter erzählt und Treue schwört, etc. wurde komischer Weise nicht thematisiert.
"Well of course we don't support the damn Lannisters!"
Littlefinger bricht derweil mit Westeros'schen Traditionen und durchgeht einen Prozess ohne "Trial by Combat". Dafür hatte er aber seinen ganz eigenen Champion. Sansa mutiert zur gewieften Lügnerin (und Domina?!), die weiß, wie sie ihre Mittel einsetzen kann. Arya ist dazu nur noch wenige Meter von ihr entfernt (erneut ist die zeitliche Darstellung nicht ganz gelungen), nimmt diesen Fakt und das Ableben ihrer Tante aber mit unerwartetem Galgenhumor.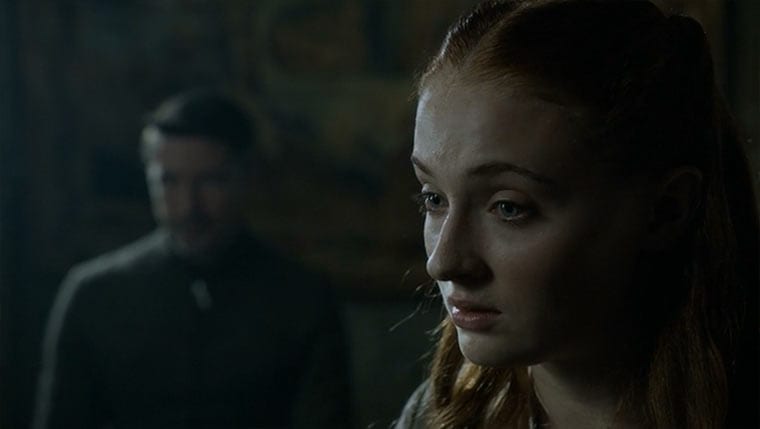 Ach ja, und dann war da noch dieser Kampf! Eine halbe Staffel lang hat sich der Prozess gezogen und endlich treffen Prinz Oberyn und der Mountain aufeinander.
"You are going to fight THAT?!" (Ellaria)
Oberyn kommt etwas leichtsinnig daher und macht einen auf Show. Als er dann Clegane auf dem Rücken hat, sind nicht wirklich viele happy, der Gesichtsausdruck von Jamie ist jedoch wie ein kleiner Junge kurz vor Weihnachten, herrlich! Doch dann kommt irgendwie alles anders… Unntz, unntz, unntz! Schon doof, wenn man sich selbst durch Emotionen und unnötigen Sturrsinn im Weg steht. Macht der so schnell nicht mehr wieder…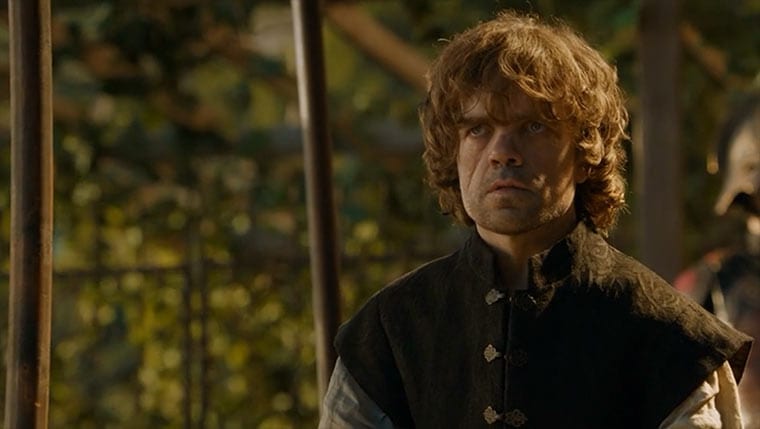 Meine Meinung:
Und schon wieder hat es Game of Thrones geschafft. Ich hatte noch während der eher gediegenen ersten Hälfte der Folge gedacht: eigentlich sind die Staffelhöhepunkte, die richtig starken Episoden, ja immer kurz vor dem Staffelende, jedoch nicht die finale Folge. Und erneut hat es einen tödlichen Schock-Moment gegeben. Dabei hatte Martin (und die Serienmacher) uns erst so schön am Happy End schnuppern lassen… Fies!

Jedenfalls haben wir doch eigentlich genau das erhalten, was wir uns wünschen: schockierende Ereignisse, in Unsicherheit wähnende Lieblingscharaktere und fast wiedervereinte Starks. Hach, kann nicht bitte die nächste Folge schon heute kommen?!

-->