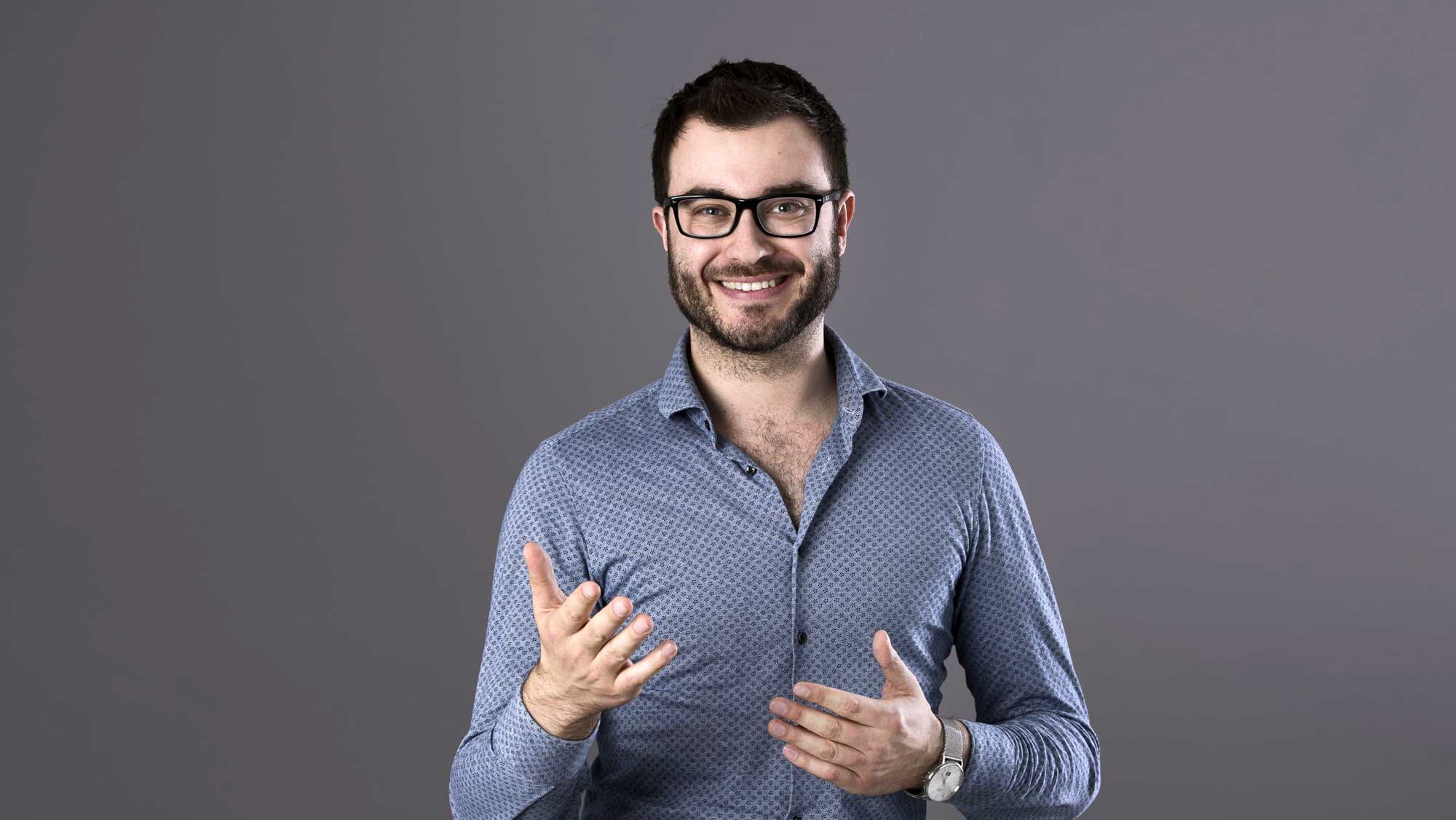 Millionen Leute schalten ein, wenn Moderator Alexander Bommes zu einer neuen Runde "Gefragt – Gejagt" lädt. Wobei, die Quiz-Sendung im Fernsehen ist derart beliebt, dass auch andauernd Wiederholungen des Formates in sämtlichen dritten Programmen der ARD zu sehen sind. Eigentlich gibt es nämlich bislang "nur" 567 Episoden, fühlt sich die Sendung doch derart allgegenwärtig an. In 141 Folgen, und damit den zweitmeisten der sogenannten "Jäger", hat Sebastian Klussmann mitgewirkt. Eigentlich ist der Antagonist, der dafür sorgen soll, dass die Kandidaten leer ausgehen. Doch "Der Besserwisser", wie er in der Show genannt wird, hat mit Witz, Charme und einem geblümten Hemd dazu sorgen können, dass auch die Jäger eine gewisse Akzeptanz bei der Zuschauerschaft erreicht haben.
Neben den Podcast-Produktionen hier bei seriesly AWESOME betreibe ich seit letztem Jahr auch gemeinsam mit Co-Blogger Nils den "Redseligcast". Alle zwei Wochen treffen wir uns digital mit interessanten Menschen zum Sechs-Ohren-Gespräch – dieses Mal mit Sebastian Klussmann. Der professionelle Quiz Master kann tatsächlich vom Wissen leben. TV-Produktionen, eigene Talks, das Mitwirken bei der deutschen Quiz-Nationalmannschaft oder auch die Gründung des "Deutschen Quiz Vereins" – wir haben über alles geredet. Und natürlich auch über "Gefragt – Gejagt"!
Wer den im Podcast angesprochene TEDx-Talk in voller Länge hören möchte, kann das im folgenden Video machen. "How to become a know-it-all – and why bothering in the age of Google" heißt der Vortrag von Sebastian Klussmann, der etwa eine Viertelstunde lang ist.
"Sebastian Klussmann has turned his passion into a profession and stars as a walking encyclopedia in one of Germany's most popular game shows 'Gefragt-Gejagt'. The European quizzing champion works as a speaker and coach on topics such as education and memory formation, being convinced that in an age of Google acquiring general knowledge still has enormous value. Sebastian Klussmann has turned his passion into a profession and stars as a walking encyclopedia in one of Germany's most popular game shows 'Gefragt-Gejagt'. The European quizzing champion works as a speaker and coach on topics such as education and memory formation, being convinced that in an age of Google acquiring general knowledge still has enormous value."
Wer Lust auf weitere solcher Podcast-Gespräche hat (die in der Regel übrigens deutlich kürzer sind, wir haben uns da etwas verplappert…), der kann alle bisherigen Ausgaben unter Redseligcast.de einsehen bzw. einhören. Ansonsten gibt es auch alle Episoden dort, wo es Podcasts gibt, wie es so schön heißt.

-->