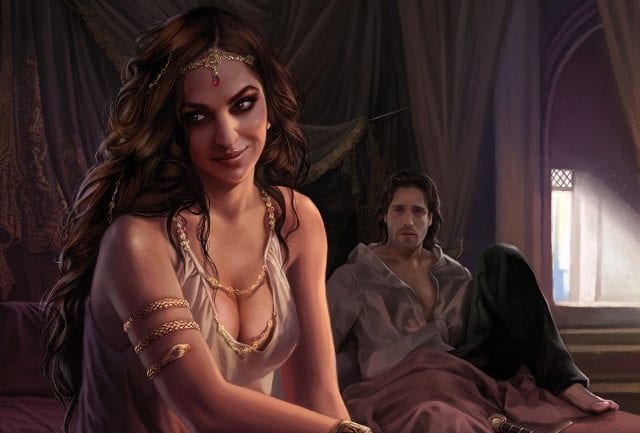 Dass wir das noch erleben dürfen! Okay, das ist fies. Aber ein bisschen was Wahres ist schon dran. Fünf Jahre ist es mittlerweile her, dass George R.R. Martin sein letztes Buch, "A Dance with Dragons", zu seiner Reihe "A Song of Ice and Fire" veröffentlichte. Und eiiigentlich wollte George vor Start der 6. Staffel Game of Thrones auch mit dem neuen Buch, "Winds of Winter" fertig sein. Im Januar diesen Jahres musste er sich dann aber eingestehen, dass er die Frist nicht einhalten kann. Kreativität kann man eben nicht erzwingen.
Vor wenigen Wochen hatte dann zumindest ein Teil des Wartens ein Ende: Die 6. Staffel Game of Thrones ist in den USA und nur wenig zeitversetzt auch bei uns in Deutschland gestartet. Und nun hat auch George uns was Neues zu bieten. Er veröffentlichte auf seiner Homepage ein neues Kapitel des heiß ersehnten Buches "Winds of Winter". Vorher fand man dort einen anderen Auszug aus der Geschichte. Doch bevor alle durchdrehen und zu viel in dieses Ereignis hinein interpretieren, räumt er schon vor der Entstehung das größte potentielle Gerücht aus dem Weg:
"And no, just to spike any bullshit rumors, changing the sample chapter does NOT mean I am done." – George R.R. Martin
So viel sei verraten: Das neue Kapitel, das ihr hier lesen könnt, handelt von Arianne Martell. Doch Achtung! Bei dieser Information und auch beim Lesen des Kapitels solltet ihr auf jeden Fall im Hinterkopf behalten, dass Buch und TV-Serie zwei eigenständige Werke sind! Die Inhalte driften schon seit längerer Zeit auseinander.
Ob man das Kapitel nun lesen sollte oder ob es die Tatsache, dass das Buch noch nicht zur Gänze fertig und verfügbar ist, noch verschlimmert, müsst ihr selbst entscheiden. Warten müssen wir so oder so. Ob jetzt oder nach dem Kapitel.
"You want to know what the Sand Snakes, Prince Doran, Areo Hotah, Ellaria Sand, Darkstar, and the rest will be up to in WINDS OF WINTER? Quite a lot, actually. The sample will give you a taste. For the rest, you will need to wait." – George R.R. Martin
via: Entertainment Weekly Bild: ©Winds of Winter

-->