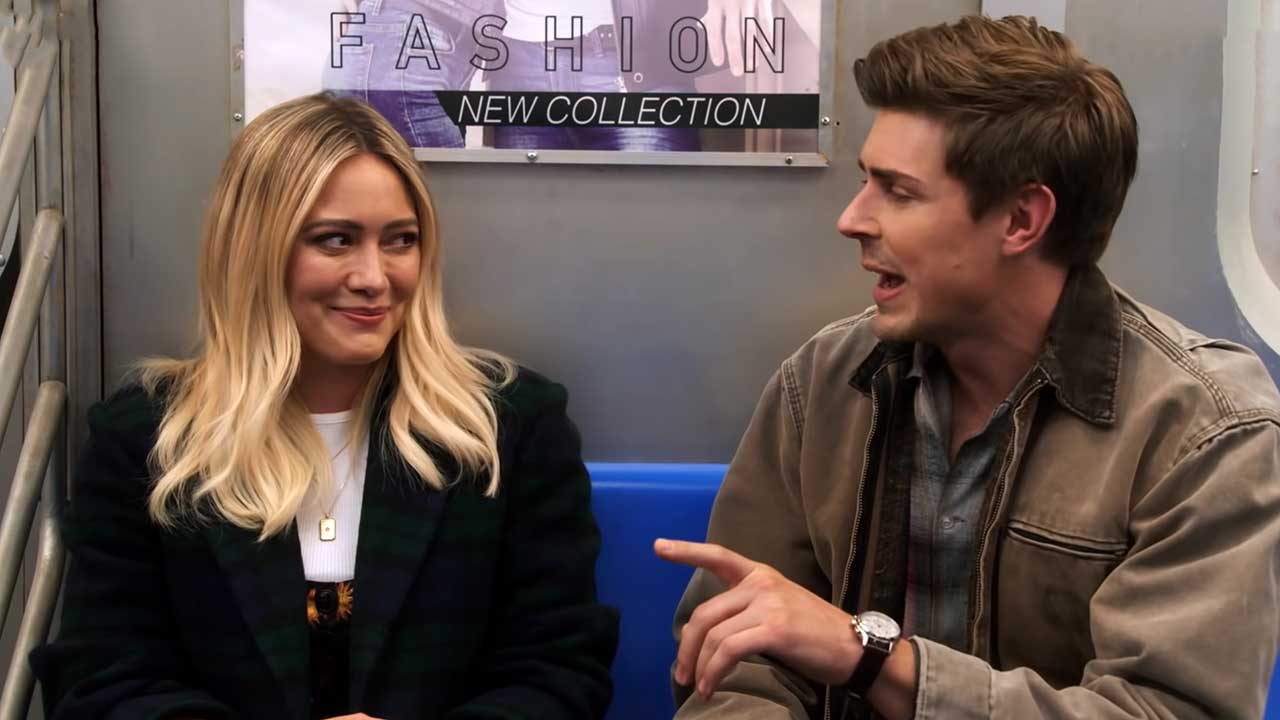 Oh, wow – das kommt jetzt doch irgendwie überraschend! "How I Met Your Father" wird Realität – und hat sogar einen ersten Trailer! 2013 gab es bereits konkrete Pläne, damals noch unter dem Titel "How I Met Your Dad" und mit Greta Gerwig ("Scream") in der Hauptrolle. 2014 galt das Vorhaben als gescheitert und das Format wurde nach Testaufnahmen abgesetzt, bevor es überhaupt ausgestrahlt worden war. Ende 2016 dann wieder etwas Hoffnung, mit neuem Namen und neuer Besetzung, jedoch wenig Konkretem. Jetzt, fünf Jahre später, geht es dann plötzlich doch los! Und das bereits in wenigen Wochen und mit Hilary Duff und Kim Cattrall in der Hauptrolle!
"In the near future, Sophie (Hilary Duff) is telling her son the story of how she met his father: a story that catapults us back to the year 2022 where Sophie and her close-knit group of friends are in the midst of figuring out who they are, what they want out of life, and how to fall in love in the age of dating apps and limitless options."
"How I Met Your Father" ist meiner Meinung nach eh der viel bessere Titel, da klanglich und silbentechnisch näher beim Original. Nur die Abkürzung HIMYF klingt ein bisschen bescheuert im Vergleich zu HIMYM…
Die neue Serie erzählt uns also eine neue Geschichte mit neuen Figuren – nicht die, der damaligen Mutter bzw. Frau von Ted Mosby. Dennoch soll alles in der gleichen Welt spielen, ich bin mir demnach sicher, dass es einige Anspielungen geben wird, wer weiß, vielleicht bekommen wir ja sogar ein paar gealterte Personen aus der Hauptserie zu Gesicht?
Zu sehen bekommen werden wir jedenfalls einen interessanten Cast! Schon komisch, war bei "How I Met Your Mother" doch eigentlich nur Alyson Hannigan als "die aus 'American Pie'" bekannt und einige der älteren Zuschauer:innen kannten Neil Patrick Harris noch als Kinderarzt. Bei "How I Met Your Father" spielt Hilary Duff ("Younger") die weibliche Ted-Variante namens Sophie im Jahr 2022, Kim Catrall ("Sex and the City") die Erzählerinnen-Variante in der Zukunft. Zu den beiden gesellen sich noch unter anderem Christopher Lowell ("GLOW"), Josh Peck ("Drake & Josh", "Scott & Huutch"), Francia Raisa ("Grown-ish"), Suraj Sharma ("God Friended Me", "Homeland"), oder auch Ashley Reyes ("American Gods").
Carter Bays und Craig Thomas sind dieses Mal übrigens nicht leitend dabei. Isaac Aptaker und Elizabeth Berger sind für die Umsetzung von "How I Met Your Father" verantwortlich und hatten meines Wissens nach nichts mit "How I Met Your Mother" zu tun. Dafür hat Pamela Fryman bei allen zehn HIMYF-Episoden der ersten Staffel Regie geführt, wie sie es bereits bei 196 HIMYM-Folgen zuvor getan hat. Der Stil dürfte also ähnlich sein, wie wir es im Trailer bereits zu sehen bekommen.
Dennoch bin ich noch etwas skeptisch, ob das wirklich funktioniert. Man muss den Spagat zwischen "Nah genug am Original-Spirit" und "frisch und neu genug modernisiert" schaffen. Dabei werden zwangsläufig große Erwartungen geschürt und vor allem Vergleiche gezogen. Welche Figur entspricht der vorherigen im Ensemble? Was ist noch eine nette Referenz, was eine plumpe Kopie einer Geschichte? Da man sich offenkundig viel Zeit gelassen hat, könnte man sich auch entsprechend Gedanken bezüglich einer fundierten neuen Geschichte gemacht haben. Plus: Der Abstand zu HIMYM ist groß genug, um losgelöst davon zu erzählen. Ich bin gespannt, ob ich mich nochmals derart in eine neue Clique aufgenommen fühlen werden kann und freue mich auf die neuen Liebesabenteuer, die hoffentlich ähnlich originell und vor allem lustig erzählt werden wie die ersten Staffeln von "How I Met Your Mother".
"How I Met Your Father" in Deutschland?
Die erste Staffel von "How I Met Your Father" wird ab Dienstag, dem 18. Januar 2022, in den USA über Hulu laufen. Noch ist nicht bekannt, ab wann und wo die Serie dann in Deutschland laufen wird. Dabei dürfte letztlich alles auf eine recht zeitnahe Verbreitung über Disney+ hierzulande hinauslaufen und wer weiß, vielleicht sichert sich ProSieben dann wieder die Ausstrahlungsrechte für das Free-TV. Wir halten euch auf dem Laufenden!

UPDATE: Mittlerweile wurde bekanntgegeben, dass "How I Met Your Father" hierzulande ab 9. März 2022 über Disney+ zu sehen sein wird!

Und hier geht es zu unserem spoilerarmen Review der Pilotfolge.

-->