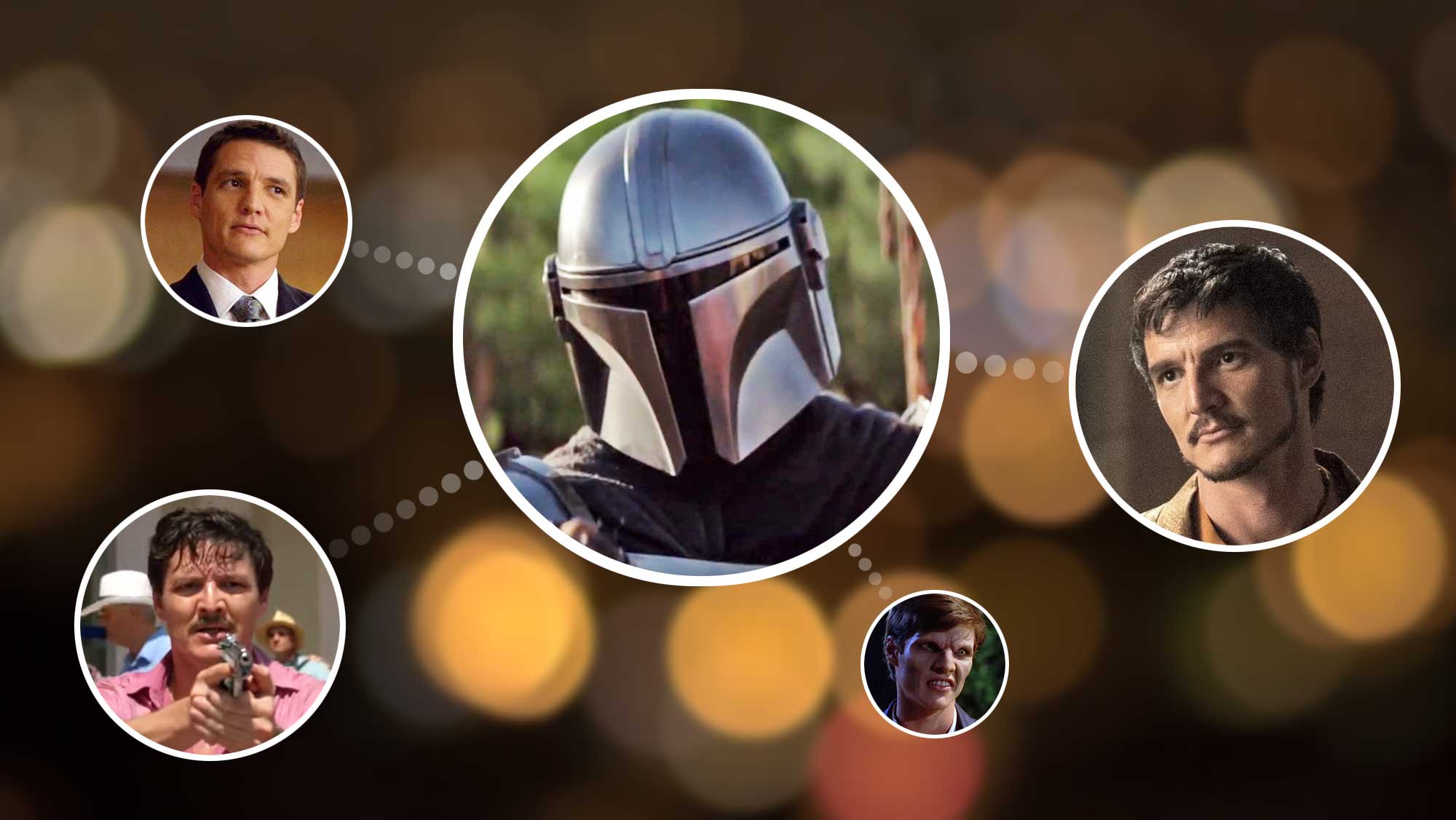 Pedro Pascal, der mit vollem Namen übrigens José Pedro Balmaceda Pascal heißt, hat es kurz nach seiner Geburt in Chile nach Dänemark verschlagen. Später ging es in die USA, wo er 1993 Schauspiel an der Tisch School of the Arts in New York City studiert hat. Wohl niemand hat damals voraussehen können, in welche Sphären es den charmanten Darsteller rund zwei Jahrzehnte später bringen würde. Seit 2018 ist Pascal Mitglied der "Academy of Motion Picture Arts and Sciences" und darf somit quasi bei den Oscars mitentscheiden. Hier eine kleine Auswahl seiner bedeutendsten Fernsehserien-Stationen.
"Buffy" und Co. zum Start
Aller Anfang ist schwer und meistens klein. Im Lebenslauf von Pedro Pascal tummeln sich ab 1999 kleine, meist lediglich in einer Folge zu sehende Gastrollen, bspw. in "G vs E", "Downtown" oder der MTV-Sex-Anthologiereihe "Undressed – Wer mit wem?". Aber schnell kommen auch namhafte Referenzen hinzu, sei es der kurze Auftritt in "Buffy: Im Bann der Dämonen" (1999), "Without a Trace – Spurlos verschwunden" (2006) oder "Law & Order" (2008). Ja, die Sprünge sind zu Beginn recht groß, die Karriere des Pedro Pascal sollte langsam Fahrt aufnehmen.
Fuß gefasst in "Good Wife" und mehr
Ab 2010 geht es deutlich konstanter zu, was TV-Rollen anbelangt. Immerhin in sechs Folgen "Good Wife" ist Pascal in der Rolle des Anwaltes Nathan Landry zu sehen, 2011 gibt es vier Folgen bei "Lights Out" (Omar Assarian) sowie einen Auftritt im Spin-Off-Film "Burn Notice: The Fall of Sam Axe" (Comandante Veracruz), wo ich Pascal vermutlich auch erstmal selbst gesehen und wahrgenommen haben dürfte. Dicht gefolgt von einer Folge "Homeland" (David Portillo, 2013).
Durchbruch als Oberyn Martell in "Game of Thrones"
So richtig den Namen zum Gesicht zuordnen konnten Millionen von Zuschauer:innen weltweit wohl erstmals, als Pedro Pascal 2014 in "Game of Thrones" zu sehen war. Das ist in gewisser Weise seltsam, hat sein Auftritt als Oberyn Martell doch lediglich sieben Episoden gewährt. Aber er war derart eindrucksvoll(!), dass er hängen geblieben ist. Ab 2013 war er zehn Folgen als Agent Juan Badillo in "Graceland" zu sehen, 2014 ebenso sieben Folgen als Agent Marcus Pike in "The Mentalist", aber obwohl diese Serien auch durchaus als bekannt zu bezeichnen sind, dürfte "Game of Thrones" DER Durchbruch für Pedro Pascal gewesen sein. Hier sind alle seine Szenen, die gerade mal knapp unter einer halben Stunde Bildschirmzeit ausmachen. Obacht: Spoilers are coming..
Javier Peña in "Narcos"
Ab jetzt werden die Rollen größer und vor allem langspieliger. 2015 bis 2017 hat Pascal in insgesamt 30 Episoden des Netflix Originals "Narcos" Javier Peña gespielt – erneut ein Agent (hier DEA), dieses Rollenprofil scheint ihm zu liegen.
The Mandalorian
Schon ein bisschen ungerecht… Die erste richtig-richtig große Rolle als absoluter Hauptdarsteller, und Pedro Pascal mimt einen wortkargen Einzelkämpfer, der eine Maske aufhat. Zwischendrin war ich mir nicht mal sicher, ob das nicht eh alles Voiceover ist… Aber nein, Pedro Pascal hat in allen bisherigen 16 Folgen der Disney-Serie "Star Wars: The Mandalorian" THE Mandalorian gegeben – mit vollem Körper- und Stimmeinsatz. Und zumindest acht weitere Folgen mit ihm sollen mit Staffel Drei noch auf uns zukommen.
Hier sind ALLE Dialogszenen, die Pascal als Mandalorian in der ersten Staffel von "Star Wars: The Mandalorian" von sich gegeben hat:
Joel in "The Last of Us"
Mal ein kleiner Ausblick. Aktuell wird "The Last of Us" gefilmt, die Serien-Adaption zum Videospiel-Erfolg, in dem Pedro Pascal eine der Hauptrollen übernehmen wird. Millionen Fans auf aller Welt sind gespannt darauf, wie er Joel Leben einhauchen wird.
Ich persönlich bin auch gespannt, wie der Weg des Pedro Pascal weiter verlaufen wird. Die Entwicklung zeigt jedenfalls steil nach oben die letzten Jahre. Mit seiner charmanten Art und seinem kompromislosen und doch wandelbaren Schauspiel konnte Pascal seinen Marktwert enorm steigern und ist mittlerweile absolut zu einer eigenen Marke geworden. Und das mit einigen sehr stichhaltigen Referenzen, wie wir gesehen haben.
Steckbrief: José Pedro Balmaceda Pascal
Geboren: 2. April 1975 in Santiago de Chile (Chile)
Filmografie: IMDb-Seite
Social Media: Twitter, Instagram, Fansite
Deutsche Synchronstimme: u.a. Sascha Rotermund in "Star Wars: The Mandalorian", aber auch weitere

Bilder: The WB, CBS, HBO, Netflix & Disney.

-->