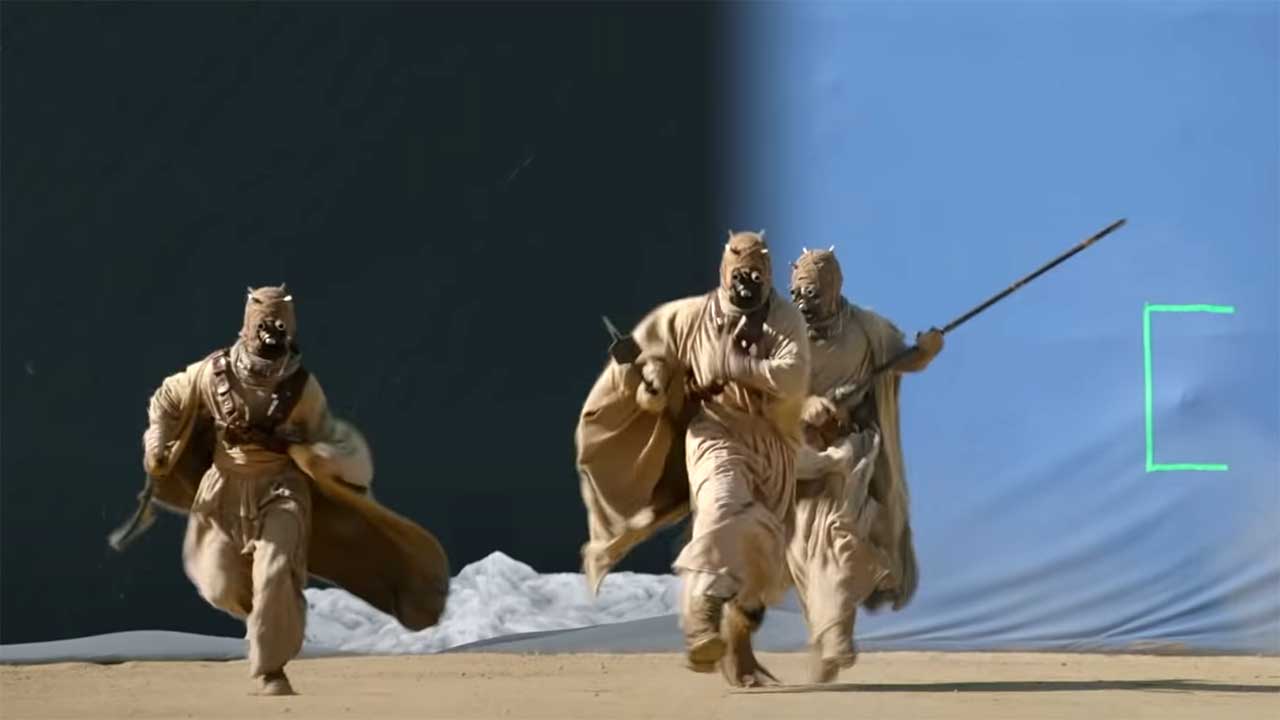 Nach dem Honest Trailer sowie massenhaft Easter Eggs zur zweiten Staffel von "Star Wars: The Mandalorian" gibt es jetzt noch etwas Einblick in die Spezialeffekte. Fabio hat die Serie ja erst kürzlich in seine AWESOME 5 der Serien mit atemberaubenden visuellen Effekten gepackt, wieso das der Fall ist, zeigt das VFX-Studio ILM mit diesem kleinen Making-of-Reel. Darin bekommen wir einige Sequenzen der jüngsten Staffel zu sehen – stets mit einem kleinen Vorher-Nachher-Vergleichs-Wischer. Schon Wahnsinn, was heutzutage alles aus dem Computer kommt und beinahe nahtlos in die Realität eingebunden werden kann.
"Visual effects work on The Mandalorian was completed in all five of ILM's studios (San Francisco, Singapore, Vancouver, London, and Sydney) as well as a contingent of other vendors under ILM's supervision. The season's 8 episodes encompassed nearly 5,000 visual effects shots in addition to all of ILM's real-time effects work done for use during principal photography. The effects team leveraged virtually every trick in the book, from miniatures and motion control to traditional puppeteering, advanced animatronics, spectacular special effects, and photo-real CG. Here's a sampling of ILM's post visual effects work done for the series that garnered ILM 13 Visual Effects Society Award nominations."
Noch mehr Behind-the-Scenes? Kein Problem – hier hätten wir noch einen interessanten Einblick in die Szenen mit Rosario Dawson am Set. Und vieles Weiteres zu "Star Wars: The Mandalorian" gibt es im Blog-Archiv zur Serie. Das ist der Weg.
via: geeksaresexy