10 neue "Star Wars"-Serien hat Disney+ in der vergangenen Nacht angekündigt, um den eigenen Streamingdienst weiter aufzuwerten. Nachdem zum Start von Disney+ Kritik zu hören war, dass das Angebot eher dünn sei, wird jetzt offensichtlich richtig geklotzt. Mit dabei sind Live-Action-Serien, animierte Serien und Kurzfilme oder Specials. Wir haben einmal einen Blick auf alle Formate geworfen.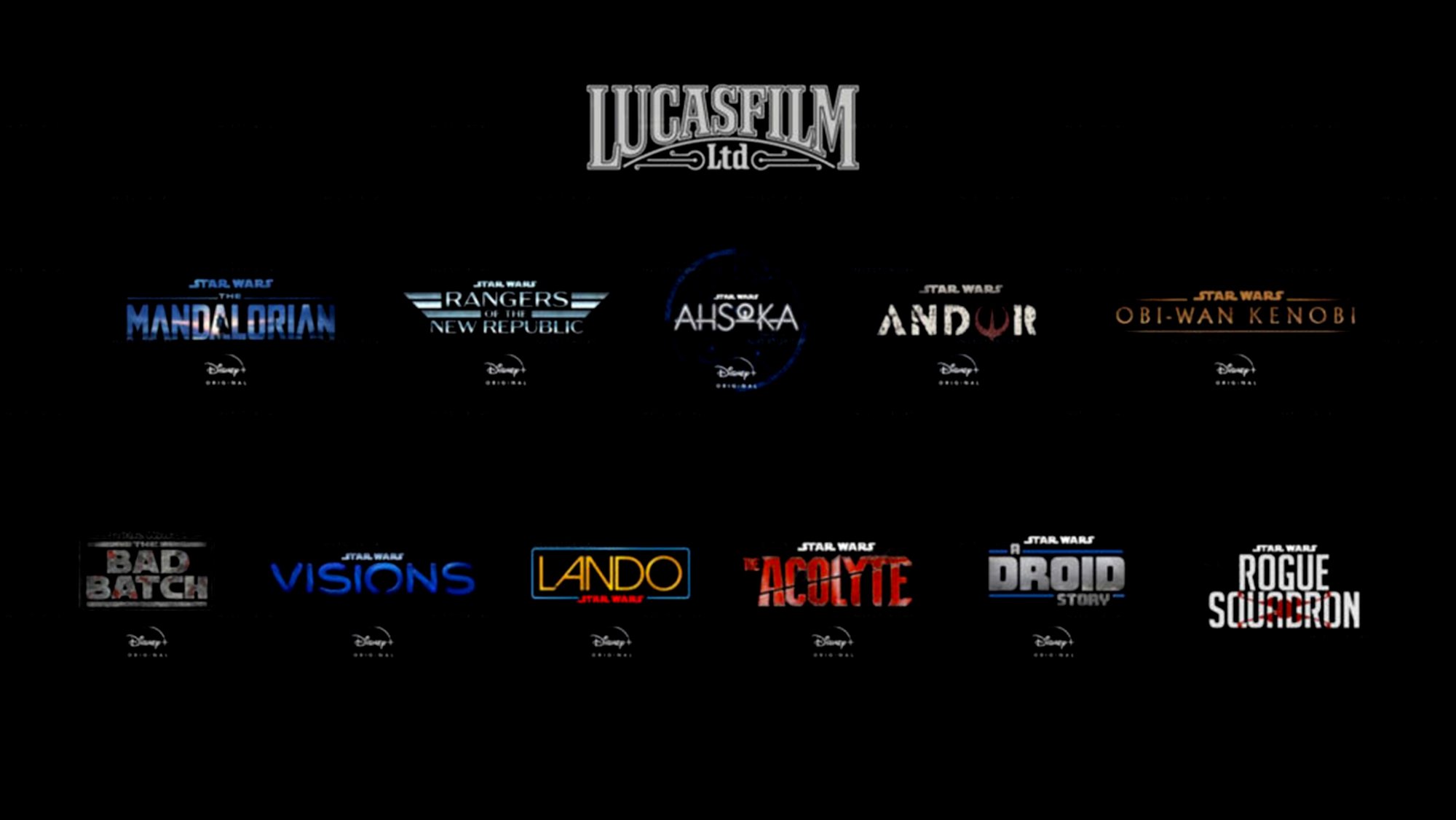 Ein größeres Angebot neuer Exklusivserien sorgt auf lange Sicht natürlich auch zu Preisanpassungen beim Streaming-Anbieter – hier die aktuellen Kosten von Disney+ in der Übersicht.
"Obi-Wan Kenobi" Live Action Serie
Schon bekannt war ja, dass es eine Serie zum bekannten Jedi-Meister geben wird, in der Ewan McGregor die Hauptrolle übernimmt. Die Serie wird uns wohl im kommenden Jahr direkt erreichen, die Dreharbeiten starten in Kürze. Die größte Überraschung dabei: Hayden Christensen wird als Darth Vader Teil der Serie werden – das war nicht unbedingt zu erwarten.
"Andor" Live Action Serie
Ein Prequel zum bei den Fans sehr angekommenen "Star Wars"-Film "Rogue One" verbirgt sich hinter dem Titel "Andor". Die Serie ist für 2022 geplant, ein erstes Feature dazu gibt es bereits:
"Star Wars: The Bad Batch"
"Star Wars: The Bad Batch" ist eine animierte Serie, von der wir auch bereits etwas gehört haben. Lucasfilm erweitert damit die Sammlung animierter "Star Wars"-Serien und führt sie zeitlich zusammen, denn "The Bad Batch" wird zwischen "The Clone Wars" und "Rebels" angesiedelt sein, unmittelbar nach Ausführung der Order 66.
"Lando" Live Action Serie
Bestätigt wurde von Disney eine eigenständige "Lando Calrissian"-Serie. Als Showrunner ist Justin Simien dabei. Noch unklar ist, ob Donald Glover oder Billy Dee Williams als Darsteller zurückkehren werden. In der Diskussion war ja ursprüngliche auch einmal ein Stand-Alone-Film, nach dem Misserfolg von "Solo" hat man aber davon Abstand genommen und plant jetzt eine Limited Event-Serie.
"Ahsoka" Live Action Serie
Die Gerüchte hielten sich bereits seit einigen Wochen, jetzt ist klar: Ahsoka Tano bekommt eine eigene Serie, die zu Zeiten von "Star Wars: The Mandalorian" spielen wird. Zu erwarten sind dann sicher auch Crossovers mit dieser Serie. Die Hauptrolle übernimmt wieder Rosario Dawson.
"Rangers of the New Republic" Live Action Serie
Ein weiteres Spin-Off zu "The Mandalorian" ist ebenfalls angekündigt. Was sich genau dahinter verbirgt, ist noch nicht ganz klar. Da wir in der aktuellen "The Mandalorian"-Staffel aber desöfteren ehemalige Rebellen sozusagen als Aufpasser der Galaxis in ihren X-Wing zu sehen bekommen, könnte die Serie da anknüpfen. Als Showrunner fungiert übrigens wie bei "The Mandalorian" und "Ahsoka" Jon Favreau, dazu kommt Dave Filoni. Auch dieses Spin-off soll sich in Zukunft mit der Hauptserie überschneiden. Das Ziel sei ein großes "Story-Event" à la "The Defenders" in der Marvel-Abteilung bei Netflix.
"A Droid Story"
"A Droid Story" ist ein animiertes Feature, das tendenziell für den "Star Wars"-Fannachwuchs gedacht sein dürfte: In dieser Produktion von Lucasfilm Animation in Zusammenarbeit mit ILM sollen R2-D2 und C-3PO einen neuen Droiden anleiten.
"Star Wars: Visions"
"Star Wars: Visions" ist eine Sammlung von Kurzgeschichten der japanischen Anime-Szene. Geplant ist die Serie von kurzen Features bereits für 2021.
"The Acolyte"Live Action Serie
Darauf bin ich besonders gespannt: "The Acolyte" soll eine Art Mystery-Thriller-Serie im "Star Wars"-Universum werden. Als Showrunner steht Leslye Headland bereit. Spielen soll die Serie während der finalen Tage der Hohen Republik.

Wer durchzählt, wird feststellen, dass noch eine Serie fehlt. Tatsächlich wurden von Disney zehn neue Serien angekündigt, aber erstmal nur neun vorgestellt. Dazu kam allerdings noch "Rogue Squadron", ein Film, der aktuell in Planung ist. Ggf. hat man den einfach der Vollständigkeit halber dazugezählt. Schauen wir mal, was da noch kommt. Ich bin auf jeden Fall sehr überrascht von dieser massiven Ankündigung. Dass Disney+ "Star Wars" für den Streamingdienst umfangreich nutzen wird, war zu erwarten, aber mit so einem breiten Programm in den nächsten zwei Jahren war dann nicht zu rechnen. Klingt ganz so, als würde man neben dem Marvel Cinematic Universe ein weiteres Highlight schaffen, das es einem eigentlich unmöglich macht, Disney+ nicht zu abonnieren.

Bilder: Disney

-->