"Marvel's WHAT IF…?" soll noch in diesem Jahr zu Disney+ zurückkehren: Aktuell peilt der Streamingdienst wohl ein Veröffentlichungsdatum rund um Weihnachten für die 2. Staffel der Animationsserie an. Sie erzählt bekanntlich Geschichten aus dem Marvel-Universum, allerdings etwas anders, als wir sie kennen. Die Macher nehmen bekannte Figuren und spinnen Geschichten dazu weiter, wie sie sich hätten entwickeln können. Ich fand die 1. Staffel ziemlich gut gemacht, und tatsächlich gab's ja sogar gewisse Hinweise auf die gesamte weitere Entwicklung des Marvel Cinematic Universe. Jetzt sind die Folgentitel der 2. Staffel bekannt geworden, und bei einigen kann man sich schon ziemlich gut vorstellen, worum's gehen wird – ich freue mich drauf.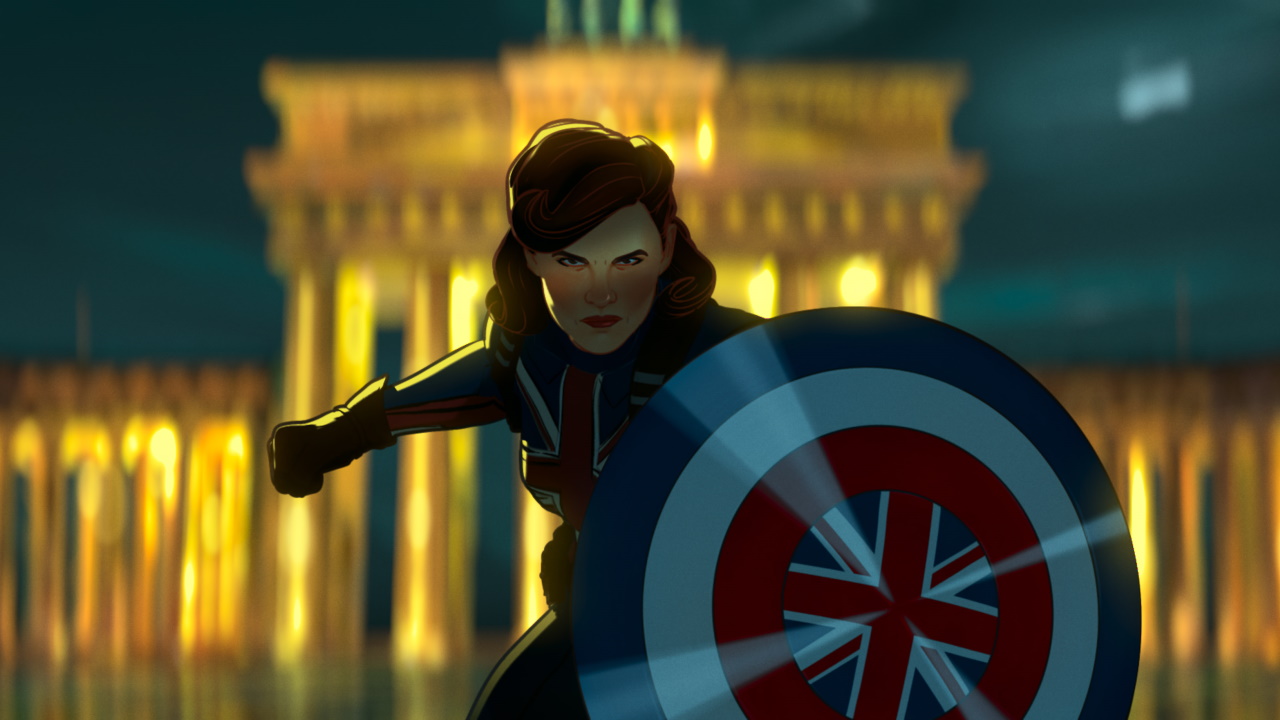 Die neun neuen Folgen sollen folgende Episodentitel tragen:
• What if Gamora killed Thanos?
• What if Captain Carter finds Hydra Stomper? (Continued from Season 1)
• What if the Tesseract landed in Haudenosaunee Confederacy before the colonization of America? (Introduction of new hero Kahhori)
• What if Hank Pym & Janet Van Dyne fought the Red Guardian during 1980's?
• What if Yondu delivered Star-Lord to Ego?
• What if Happy Hogan saved Christmas? (Iron Man 3)
• What if Wanda had grown up watching musicals instead of sitcoms?
• What if Odin & Hela had faced Wenwu?
• What if Avengers had fought Surtur?
The 9 episodes of 'What If…?' Season 2 have been revealed!
They are:
• What if Gamora killed Thanos?
• What if Captain Carter finds Hydra Stomper? (Continued from Season 1)
• What if the Tesseract landed in Haudenosaunee Confederacy before the colonization of America?… pic.twitter.com/80PF1XXeA9

— The Nerd Rage Podcast (@TheNerdRagePod) September 7, 2023
Auf Deutsch entsprechend:

– Was wäre, wenn Gamora Thanos getötet hätte?
– Was wäre, wenn Captain Carter den Hydra Stomper findet? (Fortsetzung von Staffel 1)
– Was wäre, wenn der Tesserakt in der Haudenosaunee-Konföderation vor der Kolonisierung Amerikas gelandet wäre? (Einführung der neuen Heldin Kahhori)
– Was wäre, wenn Hank Pym & Janet Van Dyne Red Guardian in den 1980er Jahren bekämpft hätten?
– Was wäre, wenn Yondu Star-Lord an Ego ausgeliefert hätte?
– Was wäre, wenn Happy Hogan Weihnachten gerettet hätte? (Iron Man 3)
– Was wäre, wenn Wanda beim Aufwachsen Musicals statt Sitcoms gesehen hätte?
– Was wäre, wenn Odin & Hela gegen Wenwu angetreten wären?
– Was wäre, wenn die Avengers gegen Surtur gekämpft hätten?

Okay, ein paar Klassiker-Episoden scheinen unvermeidbar – zu jeder guten Staffeln gehören heutzutage offensichtlich eine Weihnachtsfolge und eine Musical-Folge. Egal, ich freue mich trotzdem drauf. Alle ausführlichen Reviews der 1. Staffel Folge für Folge gibt's übrigens hier.

-->