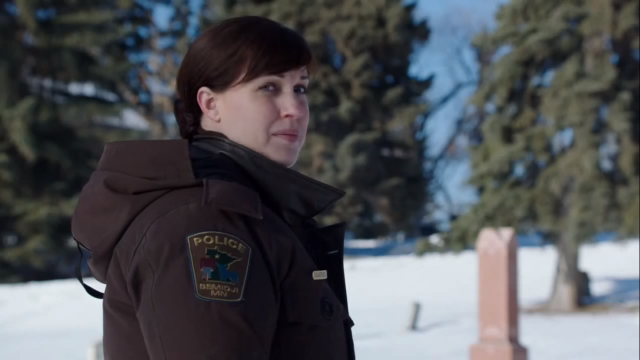 Es ist noch nicht lang her, da wurde bekannt, dass es eine dritte Staffel Fargo geben wird. Genauere Details gab es nicht, nur, dass die Coen-Brüder wieder als ausführende Produzenten mit dabei sein werden und auch Schöpfer Hawley sich wieder an das Erzählen der Geschichte machen darf. Und nachdem Cast und Setting nach der ersten Staffel fast vollständig ausgewechselt wurden, lag es nicht fern, dass es in der kommenden Staffel ähnlich laufen wird.
Nun aber gibt es neue Details zur 3. Staffel: Während die 1. Staffel im Jahr 2006 hauptsächlich in Bemidji in Minnesota spielte und die aktuelle Staffel 1979 in Sioux Falls, Luverne und Fargo, wurde jetzt bekannt, dass die 3. Staffel ein paar Jahre nach der 1. Staffel und damit höchstwahrscheinlich nah an der Gegenwart spielen wird. Das macht es dann auch sehr wahrscheinlich, dass Molly (Allison Tolman) und Gus (Colin Hanks), Hauptfiguren aus der ersten Staffel, wieder mit dabei sein werden. Die Figur der Molly taucht als Tochter von Lou Solverson zwar auch in Staffel 2 auf, aber während ihr Vater eine Hauptrolle übernimmt, rückt ihre Person eher in den Hintergrund. Interessant wird es daher sein zu sehen, wie sich diese Verbindung zwischen den Staffeln auch in der 3. Staffel ausdrücken wird. Und da das Raten, Spekulieren und schließlich das Herausfinden so viel Spaß macht, will Hawley dazu auch noch gar nicht so viel verraten.
"There are going to be connections, the way the first year was connected to the movie and the second year was connected to the first, but I think part of the fun is figuring that stuff out and I wouldn't want to take that away from anybody. There will be definitely things that connect to something in our story." – Noah Hawley
Aktuell zeigt FX noch die zweite Staffel Fargo, deren Reviews ihr auch bei uns finden könnt. Und wer sich dann die Wartezeit bis zur nächsten verkürzen will, kann es sich einfach mal mit dem großartigen Soundtrack gemütlich machen.
via: Entertainment Weekly Bild: FX