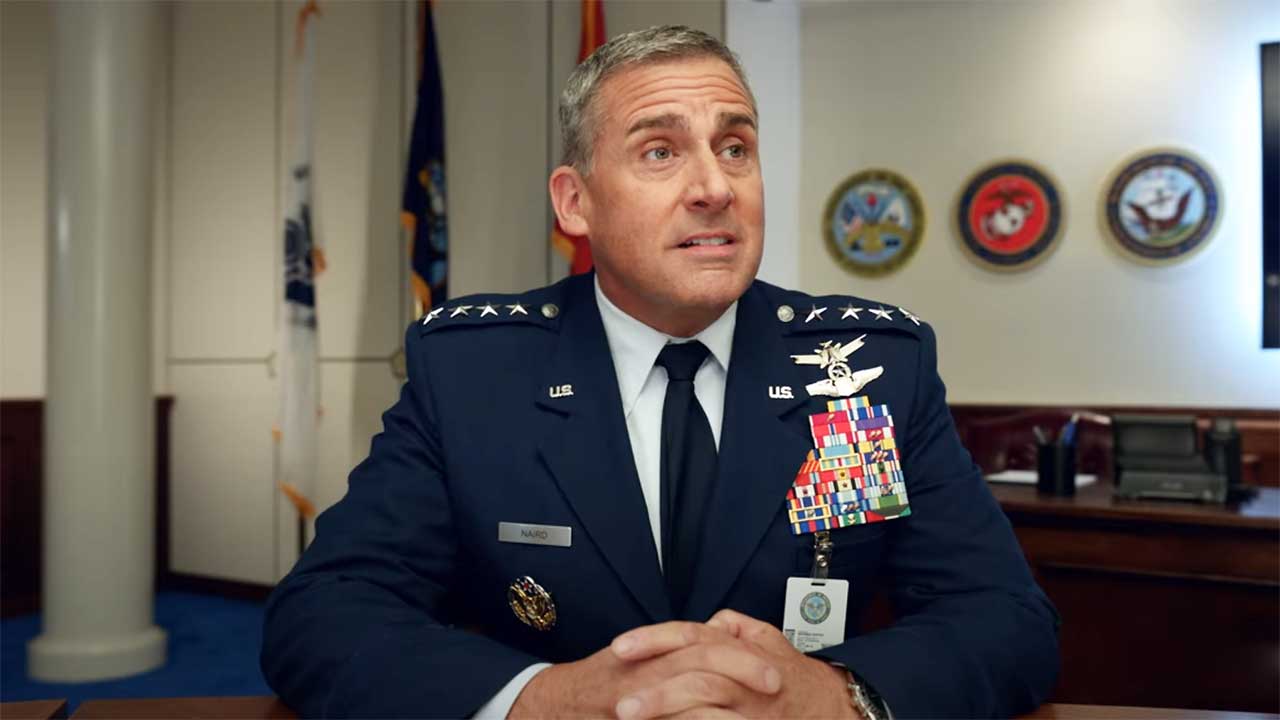 Yep, da könnte eine neue, kleine Comedy-Hoffnung auf uns zukommen. Michael hatte euch neulich bereits einen ersten Teaser-Trailer und Bilder zur neuen Netflix-Serie "Space Force" gezeigt, jetzt wurde ein weiterer Appetithappen zum Original veröffentlicht. Der wird zwar offiziell auch als "Teaser" betitelt, hat mit seinen 2:43 Minuten Laufzeit aber finde ich bereits Trailer-Güte. Semantik beiseite genommen ist aber vor allem die Besetzung des neuen Formats von den Machern der US-Ausgabe von "The Office" super, die eben unter anderem Steve Carell mal wieder von einem Chefsessel haben überzeugen können. Dazu gesellen sich unter anderem noch Ben Schwartz ("Parks & Recreation"), Jimmy O. Yang ("Silicon Valley"), Jane Lynch ("Glee") oder auch Lisa Kudrow ("Friends").
"Steve Carell, welcome to Space Force.
From the crew that brought you The Office, Space Force is coming soon to Netflix."
Die komplett erste Staffel von "Space Force" wird ab Freitag, dem 29. Mai 2020, international auf Netflix verfügbar sein.