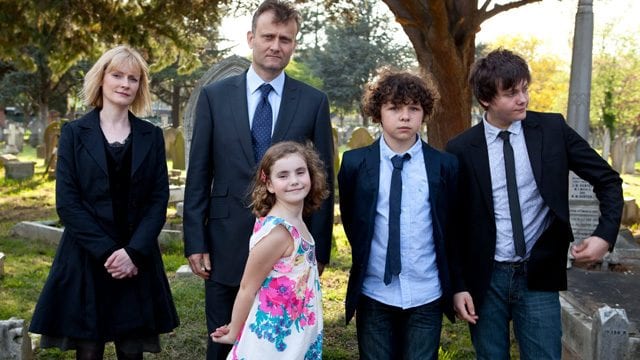 Diese Nachricht könnte unserer Daniela recht gut gefallen aber natürlich auch anderen Fans der britischen Serie "Outnumbered". Denn die Zeichen stehen auf ein one-off Special im nächsten Jahr. Wie radiotimes berichtet, denken Andy Hamilton und Guy Jenkin über einen weiteren wenn auch kurzen Besuch bei den Brockmans nach.
"We hope to visit the family for a kind of one-off. Me and Guy, on our wall, in our office, we have a list of ideas we are trying to work out." (Andy Hamilton)
Damit würde man zwei Jahre nach dem Ende der fünften und letzten Staffel nach London zurückkehren, um nachzuschauen, was aus den Brockmans und ihren Kindern geworden ist, man kann davon ausgehen, dass das Chaos nicht weniger geworden ist.
Ein Weihnachtsspecial wird es allerdings nicht werden, da wäre man nach Ansicht von Hamilton nur ein Highlight unter vielen, da würde man eher untergehen als der Serie gerecht werden.
Outnumbered: BBC America Comedy 0:30 Launch Trailer
Gibt es neben Daniela noch weitere Outnumbered Fans da draußen?
Foto: BBC