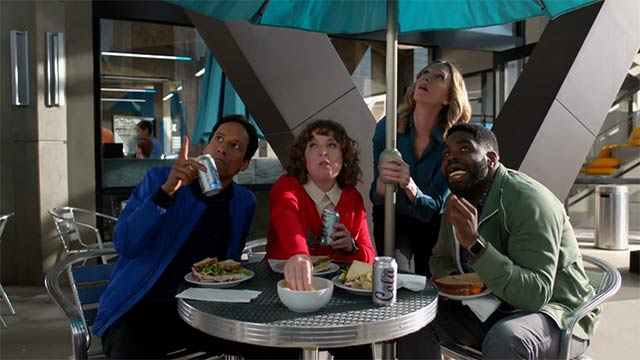 Einen ersten Vorgeschmack auf die neue Nicht-Superhelden-Serie "Powerless" hatte ich euch vor zwei Wochen gezeigt, jetzt hat NBC einen weiteren Trailer veröffentlicht. Und ich finde noch immer, dass das sehr vielversprechend aussieht, was das potenzielle Unterhaltungsempfinden von uns Normalos angeht. Nächste Woche geht es los!
"Meet the team that protects us from super battles!"
Ach kommt – einen netten Fake-Spot für "Wayne Security" gibt es auch noch hinterher:
via: Marco, der gerne die Power hätte, in dieser Serie mitzuspielen.