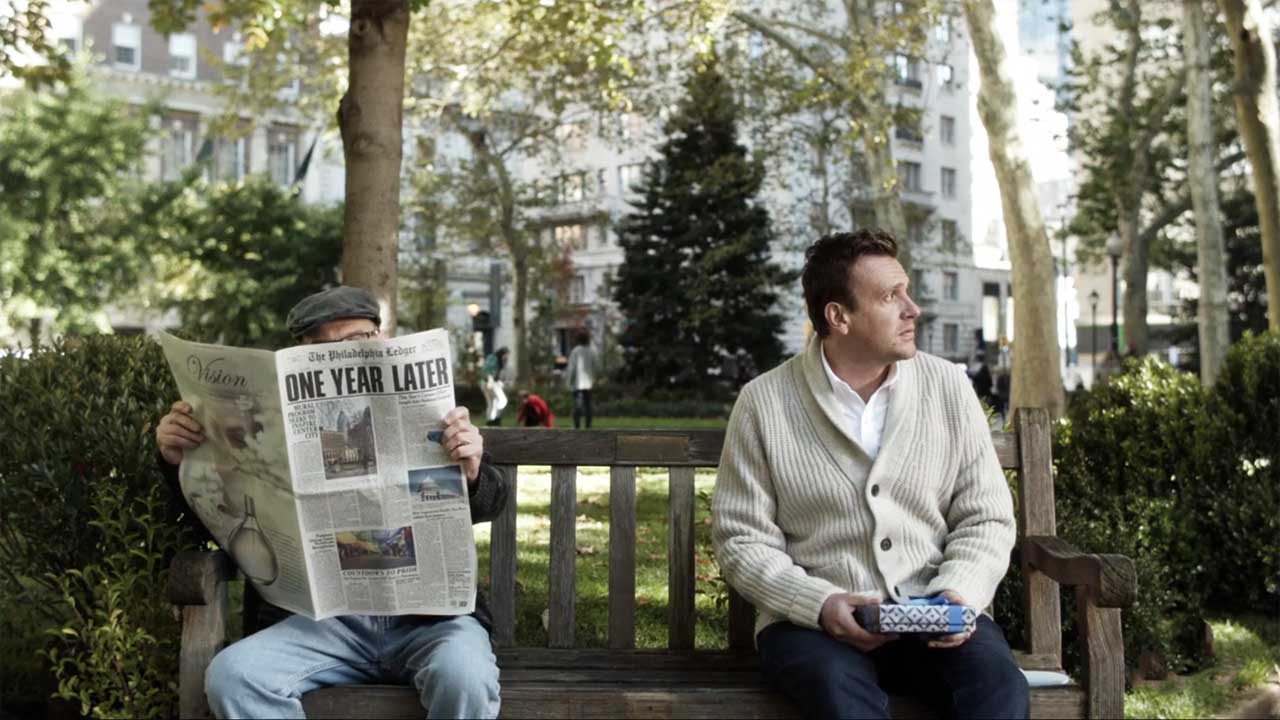 Team Blau! Endlich hat unsere Spielgruppe einen Namen, wobei dieser etwas seltsam anmutet, immerhin hatten sich eingangs des Spieles etliche Gruppen anhand von Blaufarbtönen zusammengefunden, aber wurscht. Der Einstieg in "The Creator" ist mal wieder interessant gehalten. Fredwynn geht als Erzähler-Ersatz nicht nur auf das nahende Staffelende der "periodischen Erzählung" ein, sondern schnipst uns auch noch einen Peter daher, der 351 Tage seit dem verkorksten Date gewartet hat und jetzt in bester Forrest-Gump-Manier auf einer Bank sitzt.
"Is this story a comedy or a tragedy – or something in between?" (Fredwynn)
In der Zwischenzeit hat er an sich gearbeitet. Ist nicht nur raus aus seinem Schildkrötenpanzer, sondern auch aus der Wohnung und seiner Komfort-Zone. Er hat sogar eine Like-/Dislike-Liste begonnen, auf der Hüte direkt doppelt auftauchen. Kenne ich als jemand mit zu großem Schädel nur allzu gut… Und dann lernt er auch noch Magie! Also, vermutlich, denn als großen Abschlussprüfungstrick von der Kinder-Magie-Schule wählt er gleich mal einen komplexen Entfesselungstrick, dessen Illusion letztlich in tausende Scherben zersplittert. Aber das Unterwasser-Grinsen war es wehrt!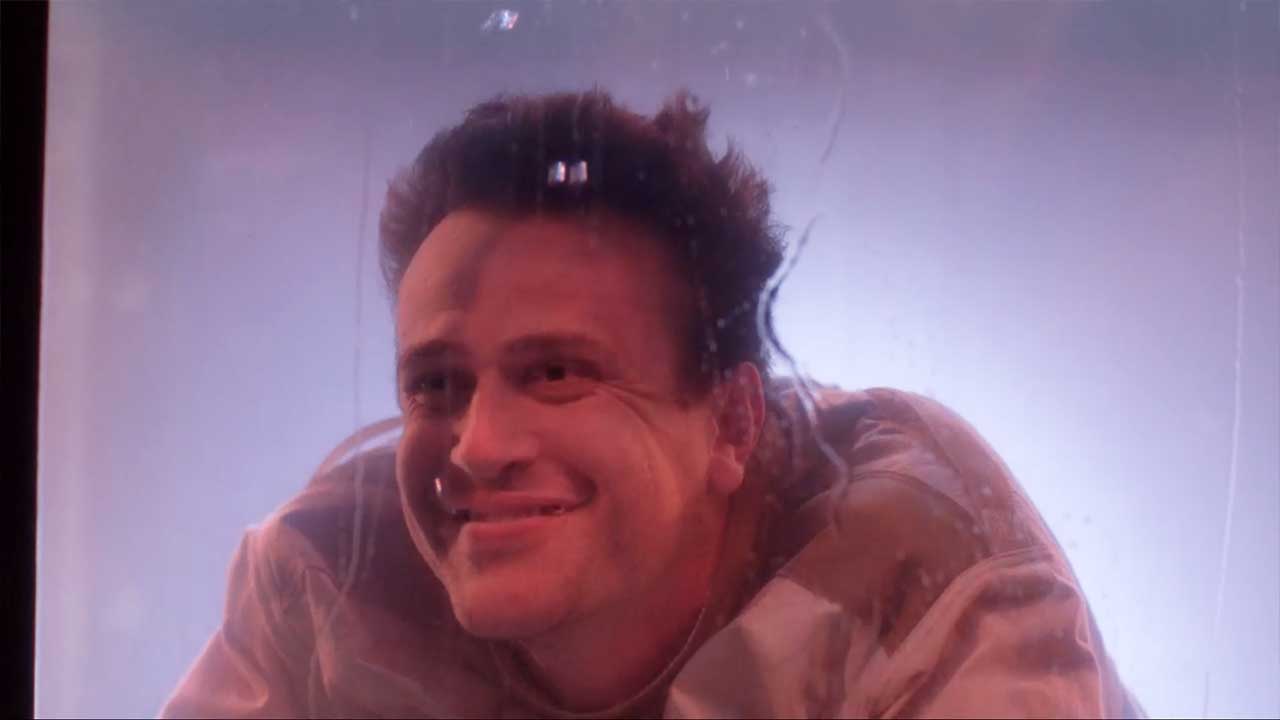 Janice findet parallel eher zufällig einen späten Bildungsweg für sich und scheint das in der Uni durchaus zu rocken. Ein kleiner Denkanstoß an all die Leute, die meinen, das Beste im Leben würde bereits hinter ihnen liegen. Was mich jedoch gestört hat, war die Unausgewogenheit in der Darstellung der Geschichtsstränge, hat man ihr doch relativ wenig Raum gelassen.
"The game is never over! We're always right in the middle of it, until we're not." (junge Janice)
Um wieder zur eigentlichen Hauptgeschichte zurück zu finden, wird zuletzt Fredwynns Pfad aufgezeigt. Nachdem er die Schokolinsen erst gegessen und dann neue zum farbenfrohen Mandala-Auslegen geordert hatte, erscheint ihm erst der Clown-Junge und dann Octavio in einem imaginären blauen (natürlich…) Raum. Sein "Elsewhere". Kurz dachte ich ja, ob nicht die komplette bisherige Geschichte lediglich Fredwynns Gedanken entsprungen ist, aber nein, es handelt sich wohl um keinen großer Twist, schade.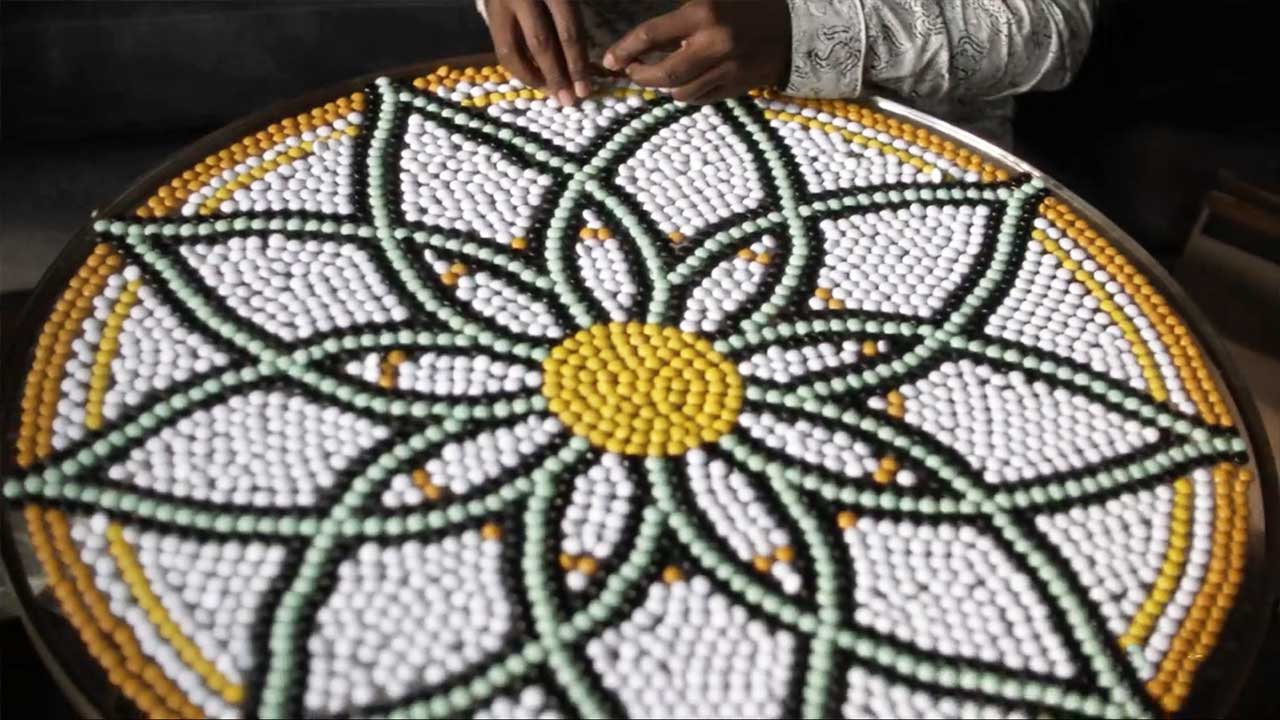 "Who needs television, when you can binge-watch your own memories?!" (Octavio)
Etwas mehr gibt es dann aber doch noch. Clara stellt "The I.D.E.A.", Octavio zehn Jahre später einen Massentyp vor (und niemand ist auch nur einen Tag gealtert). Interessant fand ich den kleinen Nebensatz, der den leuchtenden Anhänger an der Geschenkbox als eher plumpe Werbe-Option beschrieben hat, sehr schön. Weniger schön entwickelt sich jedoch das ganze Projekt zu etwas, das Clara ursprünglich nie wollte. Lee als teuflische Advokatin? Nein, sie gab sich als Clara aus, merkt dann aber, dass sie nicht den Vorstellungen ihrer Freundin entsprechend agiert hat. Ergo das Spiel.
Die letzte Szene gibt mir dann doch noch Hoffnung auf ein richtiges Ende mit hoher Bedeutung. Der Clown-Junge holt Peter ab und setzt sich am Ende einen Hut auf. Den mag und nicht-mag Peter ja gleichermaßen. Ist der Junge etwa er selbst von früher?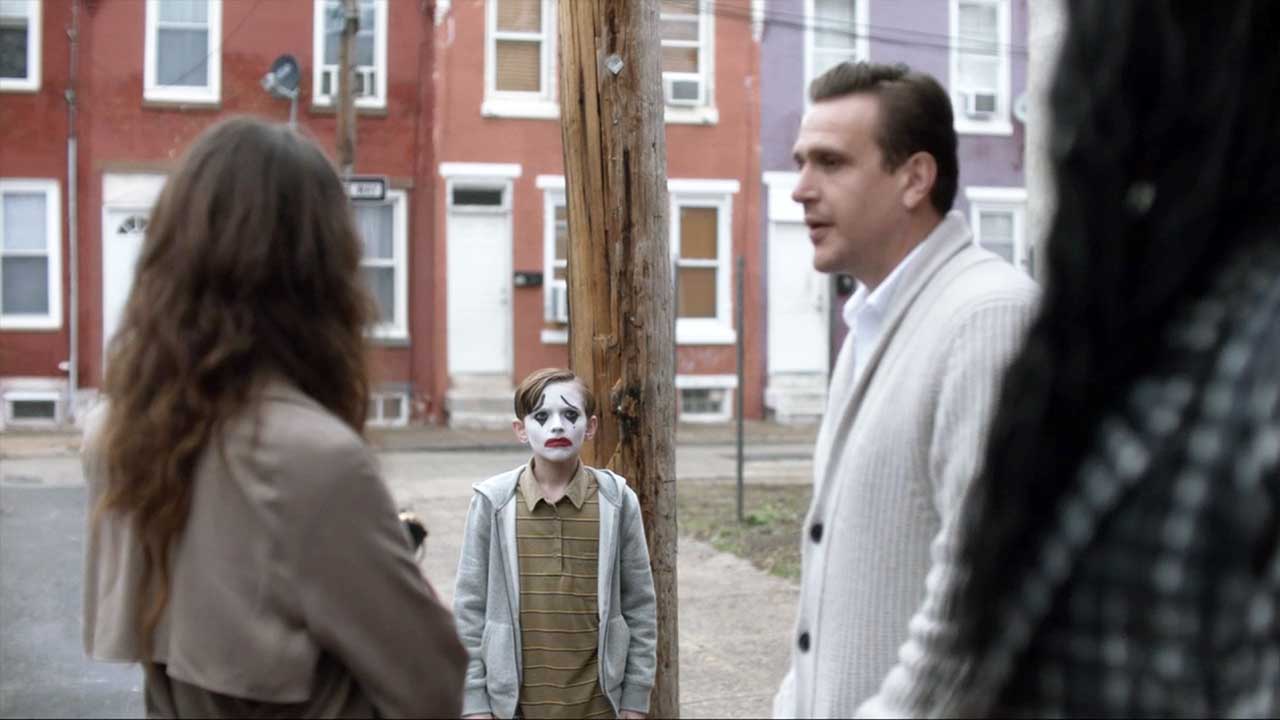 Erneut leider ein recht loser Flickenteppisch an "netten" Momenten, Gedankenanstößen und Erzählungen. Dennoch fehlt mir die konsequente Erzählung einer großen Geschichte. Das wirkt noch immer, als sei man über den eigentlichen dramaturgischen Höhepunkt längst hinweg und wolle an der Geschichte festhalten. Noch eine Lektion, noch eine fantasievolle Geste, noch ein Wink mit dem Zaunpfahl, was das Gute im Menschen angeht, sowie den Glauben daran. Aber so ganz kriegt mich das leider nicht.

Die nächste Woche erscheinende letzte Folge der Staffel wird für mich entscheidend. Dahingehend, ob die Staffel es schafft, vom Status "nett" auf "überraschend" hinaufsteigen zu können. Noch habe ich meine Hoffnung nicht ganz aufgegeben.

Bilder: amc

-->