"Ich muss das tun" – diesen Satz, den Morgan etwa alle 20 bis 30 Minuten in "The Walking Dead" / "Fear the Walking Dead" benutzt – und den ich wirklich nicht mehr hören kann – muss ich tatsächlich einmal selbst benutzen, nämlich in Verbindung mit der letzten Folge der 4. Staffel. "Ich muss das tun" im Sinne von "Ich muss die Folge gucken" – aber auch nur, um meine Reviewzusage zu erfüllen.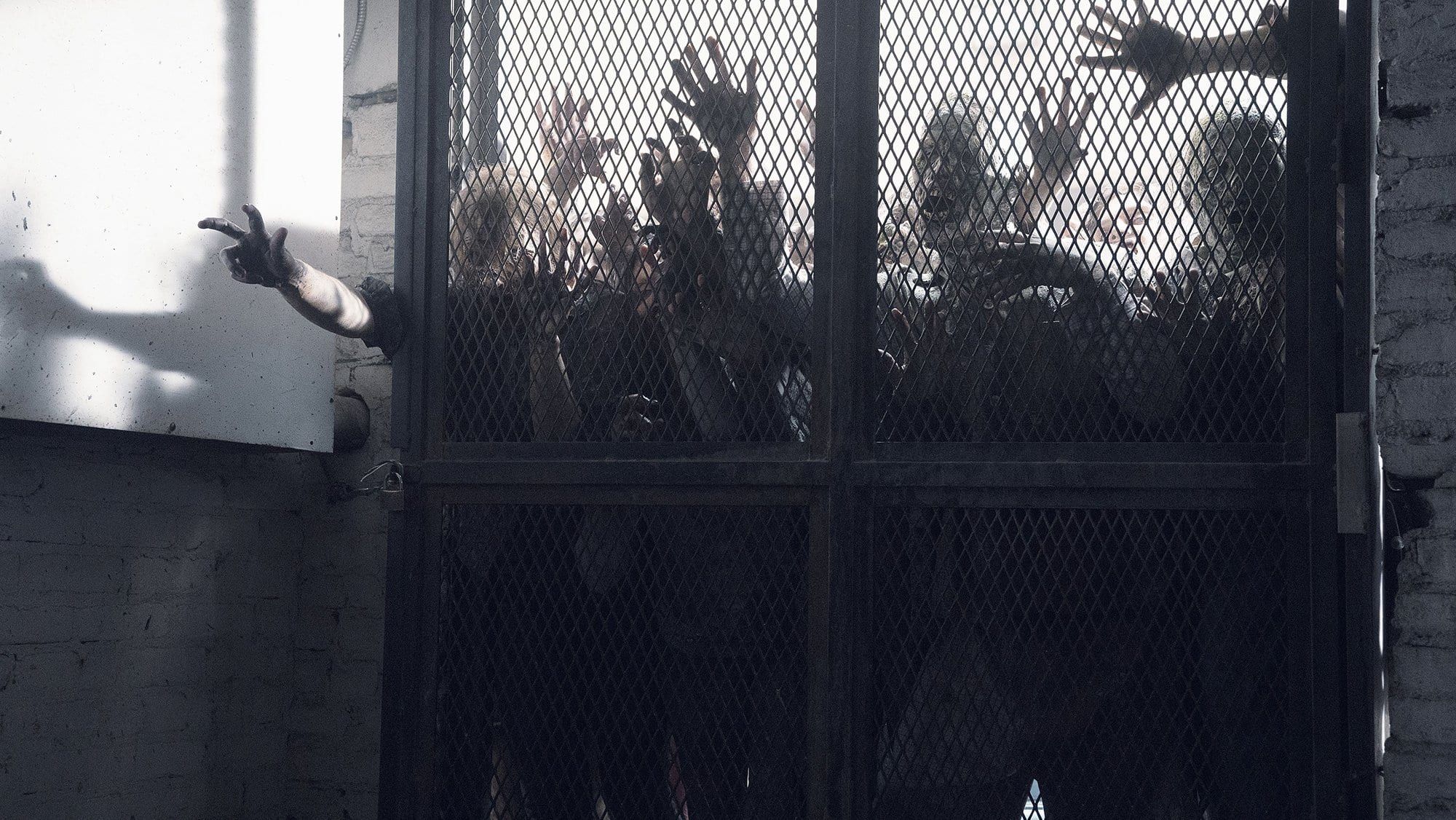 Im Prinzip geht's sogar überraschend gut los, nämlich mit der Erzählung von Als Flucht aus dem Krankenhaus. Wer die Folge noch nicht geschaut hat – sobald Al sich aus der misslichen Lage befreit hat, bitte abschalten, denn ab da wird's abgrundtief schlecht.
Wir bekommen diese üblichen, unsäglichen Entscheidungsumschwünge zu spüren. Al lässt sich von der durchgeknallten Martha übertölpeln – keine Ahnung, warum sie sie nicht einfach erledigt. Al wird dann als Brieftaube benutzt und überbringt Marthas Botschaft – die Morgan gleich zum Anlass nimmt, Martha retten zu müssen. "Ich muss das tun"… jaja, und "ich muss das alleine tun"… ja klar – Hilfe! Jetzt sind alle "Freunde" vereint und könnten endlich nach Alexandria aufbrechen, und Morgan hat nichts besseres zu tun, als hinter Martha herzurennen. Komplett unglaubwürdig irgendwie.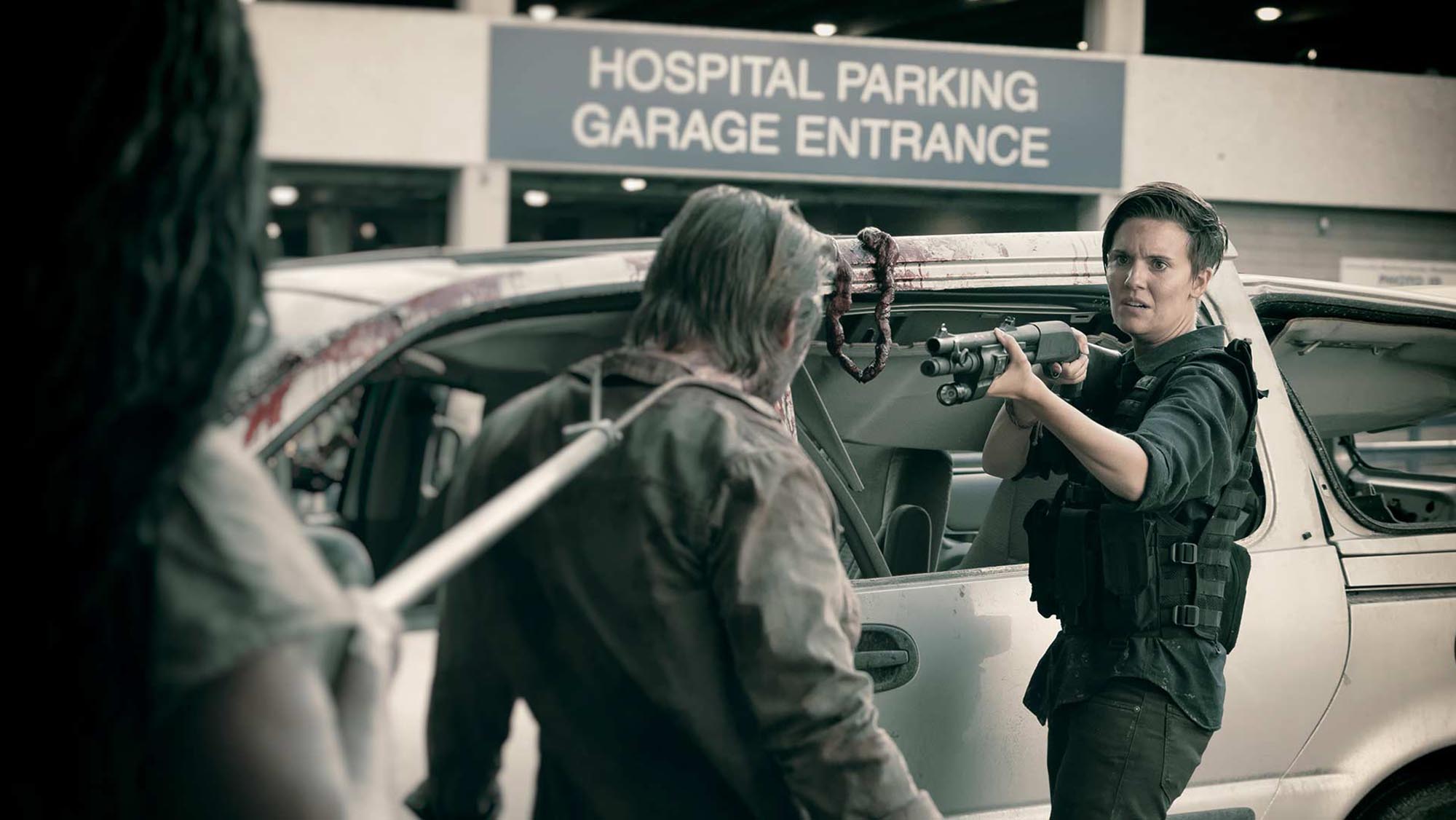 Und dann Morgans Begegnung mit Martha und sein Unfall mit dem Auto – miesestes Serienerzählniveau. Die anderen versuchen derweil, an das "Heilmittel" im Tankwagen heranzukommen, nachdem sie alle von Martha vergiftet worden sind. Schon erstaunlich, wie fit sie auf einmal sind, um a den Wagen zu gelangen, nachdem sie gerade noch praktisch regungslos am Boden lagen. Das geht natürlich schief, auch mit dem Klassiker des durchlöcherten Tanks (siehe Hinweis auf miese Dramaturgiestandards letzte Woche). Wie es alle wieder zurück in die Tankstelle schaffen – vollkommen rätselhaft.
Morgan schleppt sich dann irgendwie zurück zur Tankstelle, um das neue Heilmittel zu präsentieren. Und es ist mal wieder – Bier! Klar, war ja schon der Aufreger letzte Woche. Und als dann wirklich wieder alles, alles gut ist, kommt der größte Klops: Nein, es geht jetzt doch nicht nach Alexandria, wo man in einer großen Gemeinschaft ein neues Leben aufbauen könnte. Vielmehr baut man jetzt hier an Ort und Stelle etwas Neues auf – ein Hilfscamp für alle, die Hilfe nötig haben. Wie daraus für eine 5. Staffel eine neue, guckbare Storyline entstehen soll – rätselhaft.
Nein, das war gar nichts. Ich kann noch nicht einmal 'leider' sagen, weil ich jede Sympathie für diese Serie verloren habe. "Fear the Walking Dead" ist ganz unten angekommen, mit mieser Dramaturgie, schwachen Dialogen und irgendwie hilflosen Darstellern, die durch die noch nicht einmal mittelmäßige Serie taumeln. Für mic war's dann auch mit "Fear the Walking Dead", für Staffel 5 ist mir meine Zeit zu schade. Bye, bye, FTWD!
Bilder: amc