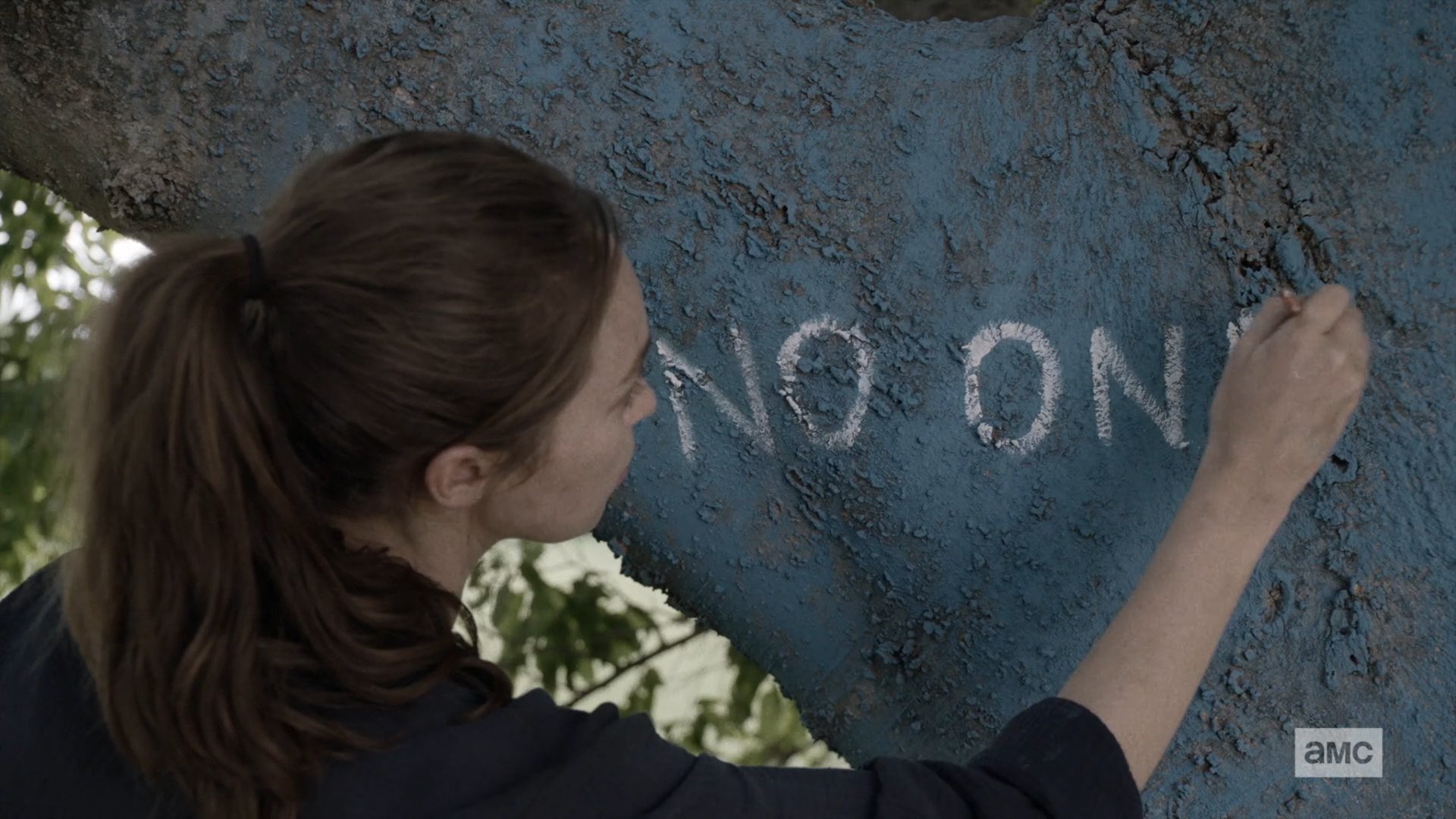 Kaum hatte Maik von mir die Review-Arbeit für das TWD-Spin-Off übernommen, hat er sich auch schon wieder in den Urlaub verabschiedet, so dass ich schneller wieder bei Morgan & Co gelandet bin, als mir lieb ist. Aber wow, mit einer grandiosen ersten Einstellung starten wir in die nächste Folge von "Fear the Walking Dead". Sollte sich alles zum Guten wenden? Spoiler: nein, natürlich nicht.
Zurück zur ersten Einstellung: Wir sehen einen weit verästelten Baum aus der Vogelperspektive, den Alicia genauer untersucht. Die Baumszene hat irgendwie etwas, und wie wir später merken, bildet sie auch die Rahmenhandlung für diese Folge. Auch an anderen Stellen fallen mir die sehr guten Inszenierungen und Schnitte auf, und beim Blick auf die Credits sehe ich den Namen K.C. Colwell, der sowohl "The Walking Dead" als auch "Fear the Walking Dead" hinter der Kamera schon länger begleitet. "You're Still Here" ist seine erste Regiearbeit – an sich gelungen.
Leider hat er einen äußerst dürftigen Stoff vorgesetzt bekommen. Das Autoren-Duo Mallory Westfall und Alex Delyle darf sicher der Kategorie Nachwuchs-Autoren zugerechnet werden, und es drängt sich mir irgendwie die Vermutung auf, dass hier fähigere Autoren einfach mal dem Rotstift zum Opfer gefallen sind. So weist das Drehbuch leider einige Schwächen auf. Die größte ist sicher, dass alles extrem vorhersehbar ist. Dazu kommen noch einige der für diese Serie so beliebten Logikfehler, so dass man die ganze Zeit hofft, dass dann alles doch bitte möglichst schnell vorbei geht.
Beispiele? Alicias merkwürdiges Hin und her in Sachen Walker beseitigen. Klar, kann sein, dass sie da ein bisschen traumatisiert ist, aber als Strand für eine Weile dann mal nichts sieht (warum rennt er auch in die Tränengas-Wolke?), überlegt sie sich, dass sie dann doch mal wieder aktiv werden könnte. Dann wieder nicht, am Ende dann doch. Der bemalte Baum hat ihr Trauma besiegt. Ok…
Bemalt hat die Bäume jener Typ, dessen Trike von Logan in Folge 9 zusammengeschossen wurde. Jetzt war er dabei, das Teil mal eben so über den Highway zu schieben. Warum auch nicht? Macht man schonmal… doch dann beschließt er, sich an unsere Samariter-Gruppe zu wenden. Natürlich nutzt er die Gutmütigkeit aus, um in einer Polizeiwache an sein Zeug zu kommen. Es kommt zum üblichen Fahrzeugklau mit anschließender Walker-Invasion, doch dann wird's wirklich dämlich. Unter allen Umständen will man diesem Dieb, der bei der Flucht angeschossen wurde, helfen. abei läuft der Trupp mal wieder Logan in die Arme, sicher dem schwächsten Bösewicht im ganzen TWD-Universum. Laaangweilig.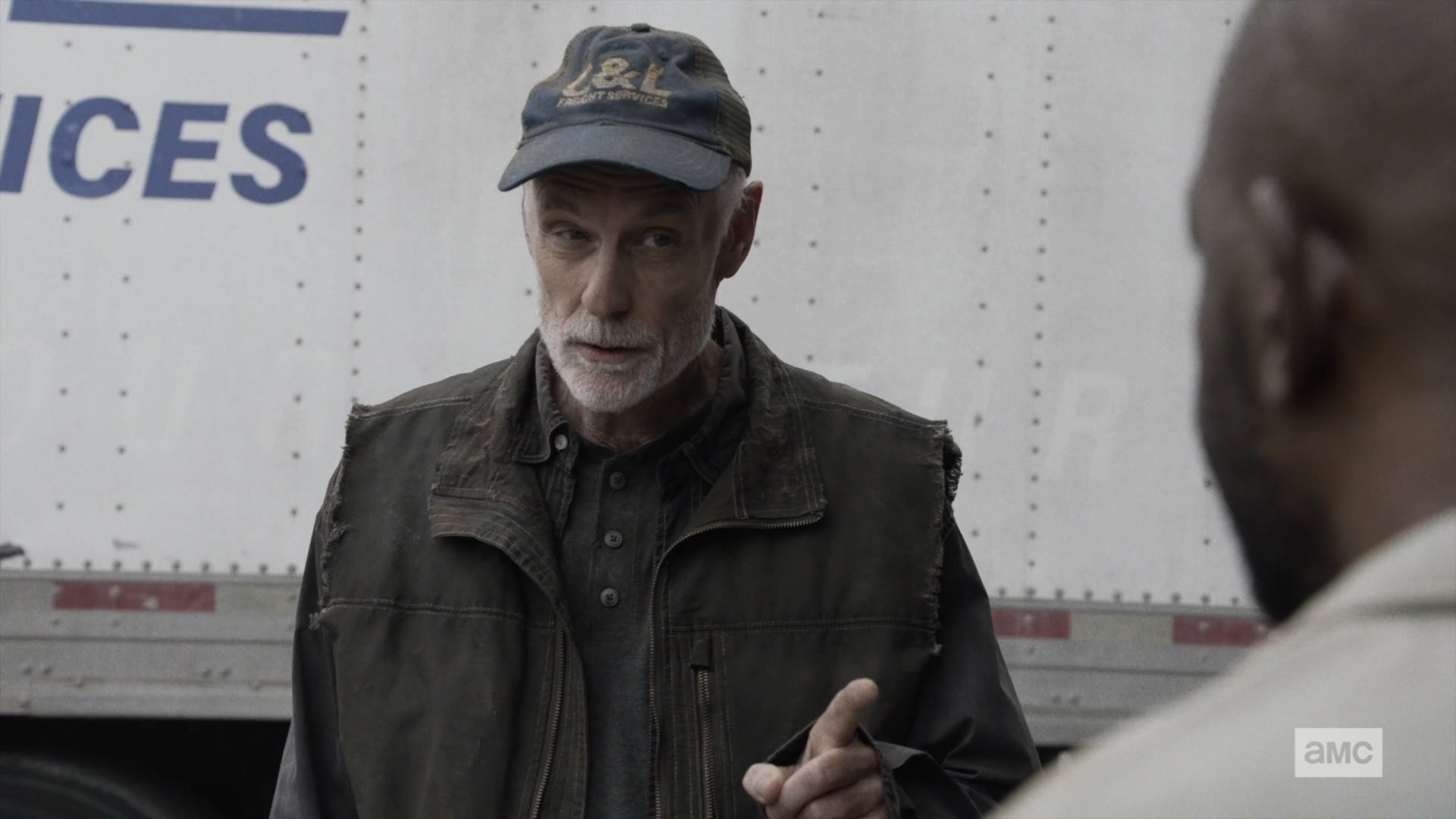 Richtig blöd wird's zum Schluss, wenn der Typ (sorry, konnte mit den Namen nicht merken) sich das zurückholt, was ihm gehört – sein selbstgeschriebenes Buchmanuskript. Aber – schade, schade, da der Dieb dabei stirbt, will er es jetzt selbst nicht mehr haben. Was für ein Quatsch ist das denn bitte? Dämlicher geht's kaum.

Nach ein bisschen Baumpinselei als neue Walkertötungsangst-Therapie für Alicia haben wir's dann aber auch überstanden – fürs Erste.

Bilder: amc

-->