Ich gebe ja zu, dass mich zunächst tatsächlich die Namen zu "Gypsy" gelockt haben: Naomi Watts als Hauptdarstellerin und Produzentin, dazu Jeff Beal als Komponist – schon war es der Netflix-Serie gelungen, mich mal reinschauen zu lassen. Und Folge 1 war auch soweit okay, dass ich drangeblieben bin – siehe mein Review zum Staffelauftakt.
Der Eindruck aus Folge 1 verfestigt sich dann tatsächlich auch, je weiter man in Gypsy eintaucht. Die Serie wird getragen von der wirklich exzellenten Optik. Cinematograph Bobby Bukowski leistet ganze Arbeit, dazu gesellen sich Akteure auf dem Regiestuhl, die auch etwas von der perfekten Optik verstehen – Alik Sakharov zum Beispiel, der bei "Game of Thrones" und "House of Cards" einige Glanzleistungen abgeliefert hat, oder Scott Winant, dem wir tolle Folgen in "Carnivàle" und "Fargo" verdanken. Dementsprechend ist es aus dramaturgischer und cinematographischer Sicht schon eine Freude, Gypsy zuzusehen.
Aus weniger filmwissenschaftlicher Sicht betrachtet, fällt natürlich die tolle Leistung von Naomi Watts auf. Sie hat sich den Stoff von Lisa Rubin offensichtlich ausgesucht, um sich schauspielerisch entfalten zu können. Sie spielt die Rolle der Therapeutin Jean Holloway ebenso überzeugend wie die des erfundenen zweiten Ichs, der Diane Hart. Der Wechsel zwischen beiden Ichs, oft auch in wenigen Momenten, ist gut gespielt. Auch der restliche Cast spielt munter mit, fällt hier und da allerdings etwas ab; ist aber auch nicht so exzellent besetzt, wie es den verantwortlichen Rollen hinter der Kamera vergönnt ist.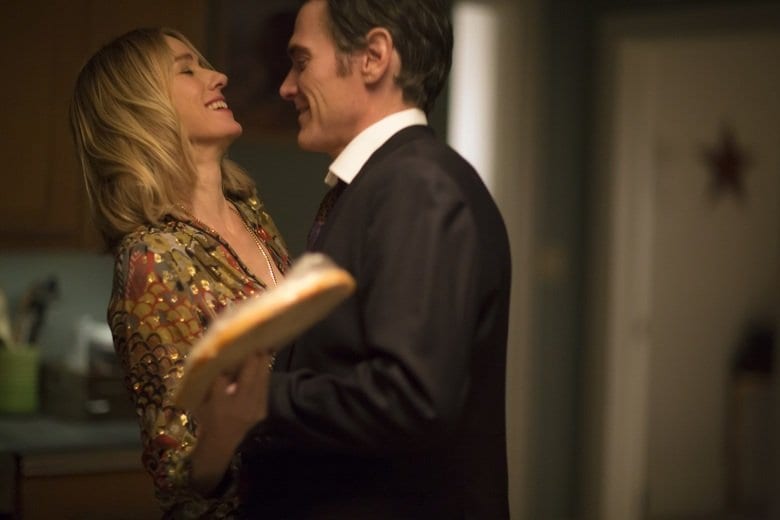 Gewisse Probleme habe ich allerdings auch im Laufe der weiteren Story mit dem Drehbuch. Die Dialoge sind dann mitunter doch etwas anstrengend angelegt, und man merkt der Gesamtgeschichte an einigen Stellen die tollen Einfälle von Lisa Rubin auf, die sie dann aber leider nicht weiterzuentwickeln vermag. Sie öffnet hier und da kleine Nebenschauplätze, die es eigentlich wert gewesen wäre, sie weiter zu entwickeln. Da möchte man mehr erfahren, als das x-te Hadern von Jean/Diane mit ihrer Situation zu sehen. Dass Jeans Mutter offensichtlich mehr weiß über die Vergangenheit ihrer Tochter, wird leider nur angedeutet. Auch, dass es wohl schon einmal Probleme mit einer früheren Patientin gab, wird nur angedeutet. Die Patientin selbst taucht nur einmal kurz auf – da wäre noch tiefgreifenderes Erzählen spannend gewesen. Auch aus der Vorgeschichte von Michaels Beziehung zu seiner früheren Freundin hätte man noch mehr machen können. Es boten sich genug Punkte für weitere Verstrickungen an, Lisa Rubin hat sie leider nicht genutzt.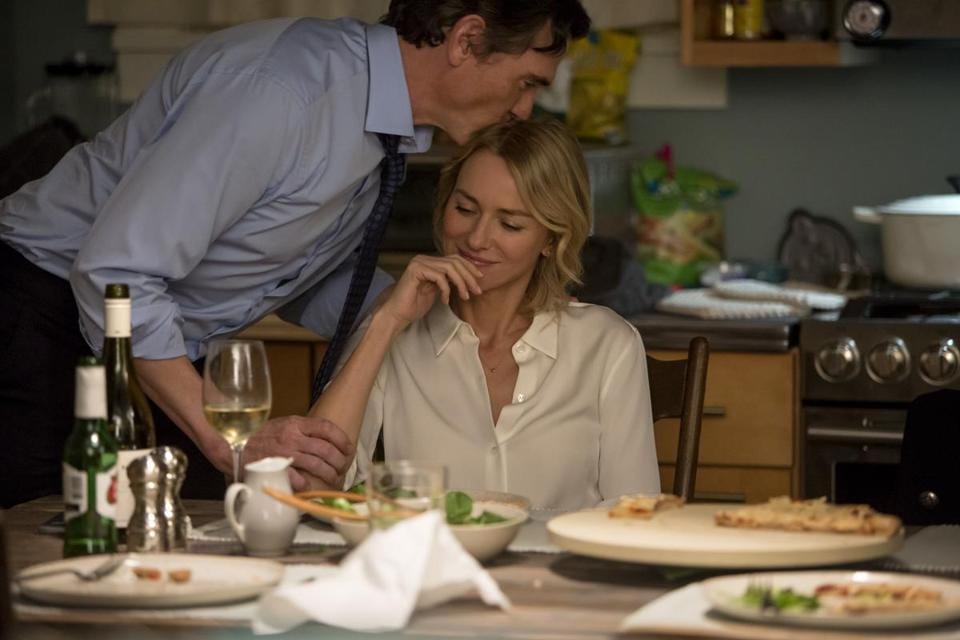 Dennoch lohnt sich aber der Blick in Gypsy durchaus. Es ist wie gesagt großartig gefilmt und toll gespielt. Die Idee hinter der Story überzeugt ebenso und wer über die Schwächen beim Buch hinwegsehen kann, wird zehn abwechslungsreiche, spannende und verwirrende Stunden erleben. Mein Gedanke am Ende war ja, dass sich Lisa Rubin den ganz großen Clash für Staffel 2 aufgehoben hat, um dort das gesamte Gebilde noch einmal ordentlich auf links zu ziehen. Erleben werden wir es allerdings nicht – Netflix hat Gypsy nach einer Staffel eingestellt.