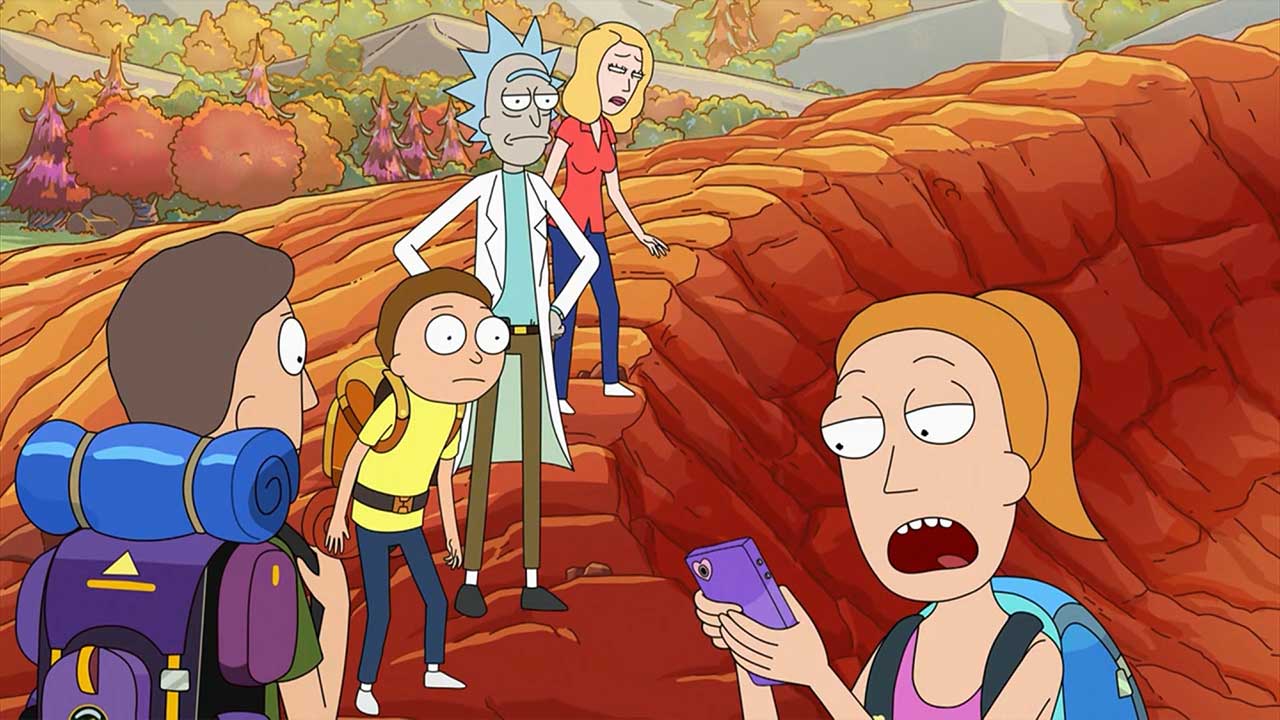 Nach sehr langer Zeit wurde in der neuen Episode "Rick and Morty" mal wieder die komplette Familie Smith in die Handlung mit einbezogen. In Manier eines US-typischen Familienausfluges haben sie sich zum Camping aufgemacht. Okay, ganz typisch verläuft das lediglich ein paar, kurzer Momente, ehe Rick den im Auto eingebauten Sitz-Austausch-Mechamismus aktiviert. Plan- und Kursänderung gen Gaia, einem "sexy Planeten" mit dem Rick herumgemacht haben soll.
"Isn't it obvious, Morty? I f*cked a planet!" (Rick)
Dank Ricks Techtelmechtel mit Mutter MILF Natur gibt es also doch jede Menge Science-Fiction auf dem eigentlichen "No Sci-Fi"-Trip. Beth und Rick bilden Zivilisation aus dem Haufen Lehm-Figuren mit Rick-Frisuren, was ein bisschen was von der Mikroversum-Episode "The Ricks Must Be Crazy" aus Staffel Zwei hatte, wie ich finde. Neben dieser außergewöhnlichen Vater-Tochter-Aktivität gibt es beim Rest der Familie eher stark Differenzen. Summer macht Jerry in gar nicht familiärer Art und Weise nieder, dessen fehlende Gegenwehr unterstreicht seinen weichen Charakter nur umso mehr.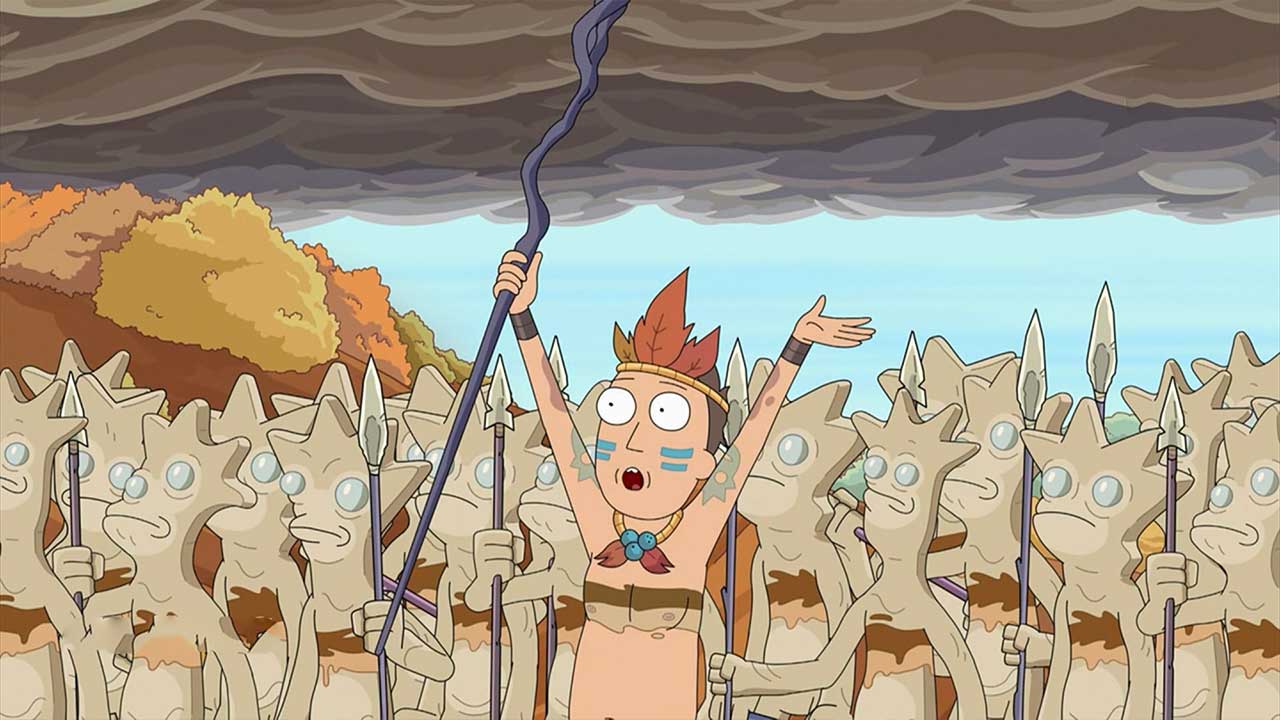 Aber alles ist relativ, so wird Jerry der Gott der "Unproduktiven". Doch der vermeintlich echte Gott kommt in Wolkenform herbei geflogen, um die Kinder als die seinen zu annektieren (und eine ordentliche Brise Donald-Trump-Gefühl zu vermitteln).
"Guys, please – not in front of the kids!" (Gaia)
Als Summer und Morty auf sich allein gestellt demonstrieren wollen, dass Videospiele und Drogen doch eine ziemlich super Sache sind, schaffen sie es mehr glücklich denn geplant, den Zeus-Gott umzubringen und retten somit in gewisser Weise den Tag. Okay…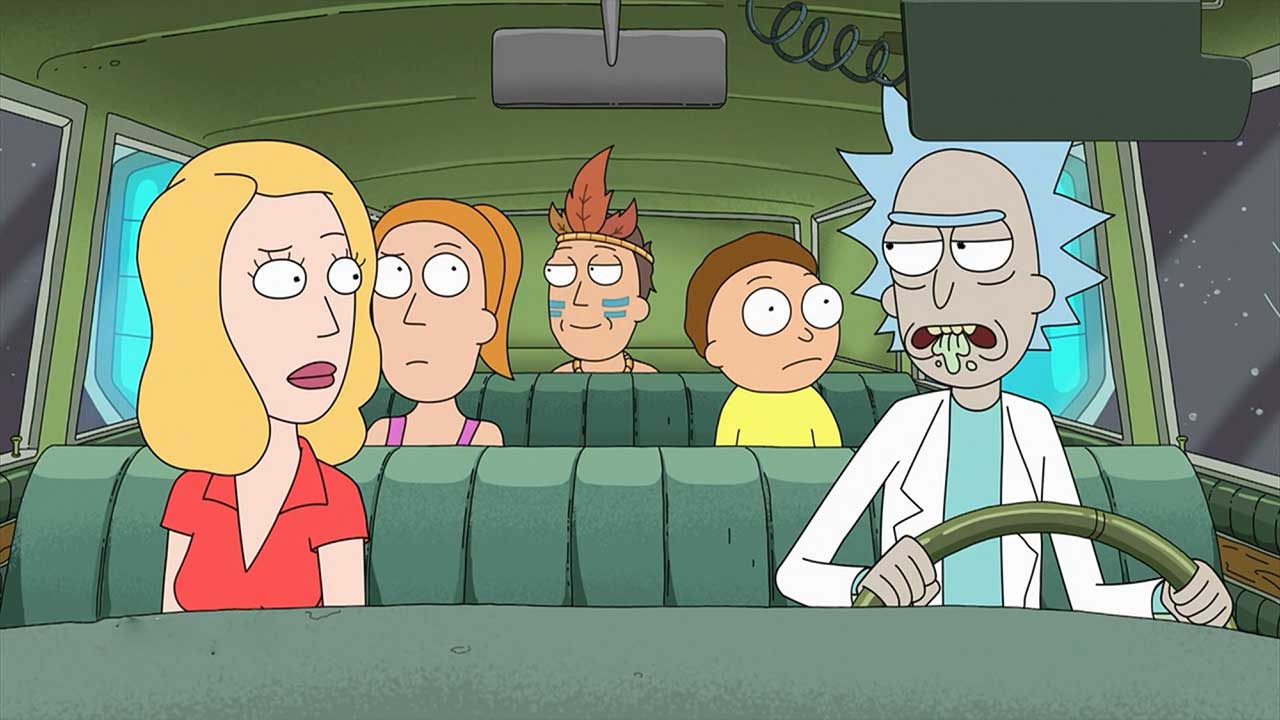 Handlungstechnisch gab es sicher bereits bessere Folgen "Rick and Morty", vor allem, wenn wir an bspw. vergangene Woche denken. Denn so wirklich viel passiert ist nicht, was ihr der "Länge" dieses Beitrages entnehmen könnt. Aber die Folge war wichtig, um mal wieder den Rest der Familien-Charaktere nicht nur in Erinnerung, sondern auch in Stellung zu bringen. Auch das Band zwischen Jerry und Beth hat sich als zwar arg angerissen, aber noch nicht durchtrennt gezeigt. Allgemein gibt es noch viel Liebe in der Familie Smith, die es aber aktuell lediglich in Extremsituationen zu sehen gibt. Gefallen hat mir zudem auch die kleine Klammer mit den Szenen im Auto, die auf Hin- und Rückfahrt quasi im identischen Aufbau gezeigt werden. Nur, dass sie – manifestiert in der Aufmachungs-Wandlung Jerrys – eben verdammt viel durchgemacht haben in sehr kurzer Zeit. Und so geht es uns Zuschauern ja in gewisser Weise auch, denn kurzweilig war diese Folge trotz alledem.
Inside the Episode
Hier noch das übliche "Behind-the-Episode"-Video zur Folge.
"What IF Rick f**ked a planet? The Rick and Morty crew decided to explore it."
Bilder: Adult Swim / TNT Comedy

-->